Treating Head and Neck Cancers
April 12, 2022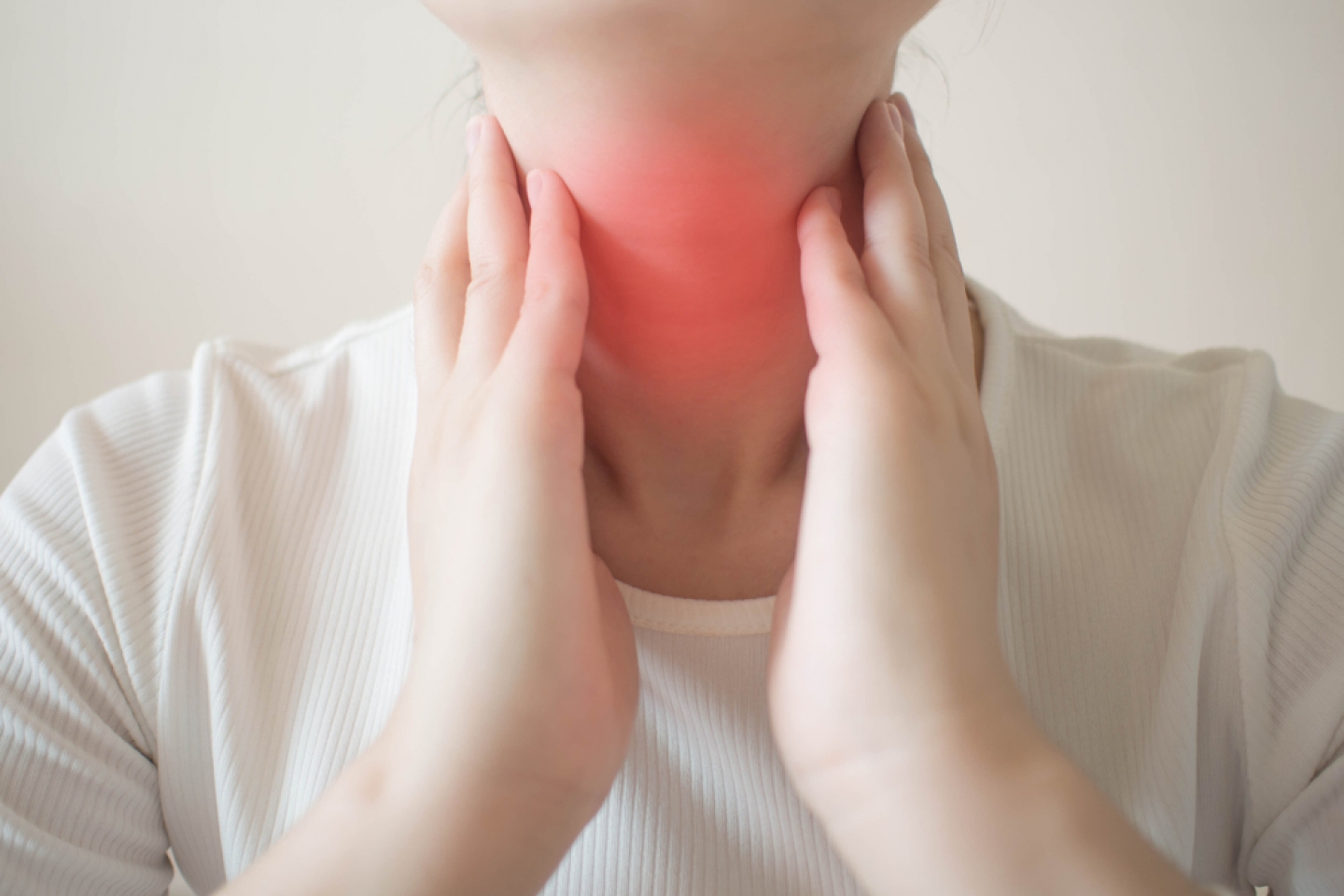 The term 'head and neck cancer' might bring thyroid cancer to mind, yet it actually refers to various diseases that occur in different structures located below the skull and in the neck.
Head and neck cancers are classified into cancers of the: oral cavity, throat (pharynx), larynx, sinuses and nasal cavity, salivary glands, and thyroid gland. Another relatively rare entity of head and neck cancers are cancers of unknown origin, which involve the lymph nodes of the neck.
What are cancers of the pharynx?
Cancers of the pharynx occur as cancers of the:
Nasopharynx--upper part of the throat that lies behind the nose
Oropharynx--back of the mouth, base of the tongue, soft palate, side and back walls of the throat, and tonsils
Hypopharynx--bottom of the throat, which extends superiorly from the oropharynx to the cervical esophagus inferiorly
"Most commonly, head and neck cancers start in the oropharynx," says Doru Paul, MD, PhD, Director of the Head & Neck Cancer Program at Weill Cornell Medicine. "In general, men are at twofold to fourfold higher risk than women for developing head and neck cancers."
A common type of cancer
A common disease worldwide--more than 900,000 cases in 2021 according to Globocan, and, continuing to rise with an anticipated increase in incidence by 30% in 2030 in the United States--cancers of head and neck cancer affect approximately 67,000 people annually, mostly elderly men. It is important to note that thyroid cancer, which will account for approximately 43,000 new cases in 2022, given its better prognosis, is not included in these statistics. "If we consider thyroid cancers, head and neck cancer is the fifth most common cancer in U.S., after breast, prostate, lung, and colorectal," Dr. Paul says. Compared to other cancers, however, head and neck cancer is highly treatable—and curable—if caught early.
Risk factors for head and neck cancers
Smoking is the most important risk factor for head and neck cancer, especially cancer of the hypopharynx. "Smoking one pack a day increases the risk of head and neck cancers by approximately thirteen times," Dr. Paul says. Alcohol consumption is another risk. "Consuming more than 50 grams of alcohol per day increases the risk of head and neck cancer five to six times," he adds. "And, of course, the combination of smoking and alcohol increases the risk even further."
The triggers for head and neck cancer vary. For example, cancer of the nasopharynx is mostly related to the Epstein Barr Virus (EBV), while as many as 75% of cancers of the oropharynx--the back of the mouth where the tonsils and base of the tongue are located—may be related to human papilloma virus (HPV), Dr. Paul says. "HPV is well known to be associated in almost 100% of times with cervical cancer, but, what is less known, is that it is also responsible for some 18,000 cases of head and neck cancers each year, and the numbers have been steadily increasing," Dr. Paul says. Because of this association, the U.S. Food and Drug Administration recently approved Gardasil 9—the HPV vaccine--for the prevention of certain HPV-related head and neck cancers. "The Gardasil-9 that is recommended now for individuals ages 11-45 may prevent approximately 70% of the HPV-associated head and neck cancers," he says. "Being HPV positive doesn't necessarily mean that you are going to get head and neck cancer," he notes. "More than 40 million Americans are infected with HPV types that cause diseases but fewer than 0.05% of HPV-positive individuals develop head and neck cancers."

Less common risk factors for head and neck cancer include a weakened immune system, especially in people receiving chemotherapy, blood cancers, or solid organ transplants. "With age, the immune system declines, which is why we are seeing increasing cases of head and neck cancers in elderly people," Dr. Paul says.
A curable cancer through multidisciplinary approaches
Head and neck cancers are curable, largely because they are often discovered early. "Approximately 40% of head and neck cancers present at stage one or two, and are amenable to local treatment, surgery, and radiation," Dr. Paul says. In more advanced stages, treatment may also include chemotherapy administered concurrently with radiotherapy.
For recurrent or metastatic disease, immunotherapy--either alone or in combination with chemotherapy--is the frontline treatment. "This is really a very exciting time for head and neck treatment because now we have immunotherapy that has much fewer side effects with better results," Dr. Paul says. "At Weill Cornell we recently opened a study that involves a combination of local and systemic immunotherapies that together with precisely administered radiotherapy will hopefully improve the cure rate of patients with recurrent head and neck cancers," he adds.
Ideal treatment for head and neck cancer is multidisciplinary, including not only surgery and radiation but also nutritional counseling, speech therapy, and social support. "Patients may have trouble eating or swallowing, or they may have trouble breathing," Dr. Paul says. "At Weill Cornell, we have support from social workers because some patients need help with their transportation or simply emotional support. The key to success in treating this condition is communication, very good communication, and a very strong multidisciplinary team," he notes.
People commonly fear a head and neck cancer diagnosis, as the condition affects the face and the social interactions. But, Dr. Paul says, "Compared to other more aggressive solid tumors, head and neck cancer is a curable disease. Initially, you may have side effects from radiation or from chemotherapy, but you can be cured."
Clinical Service
Practice
Physician