Social Distancing is Especially Hard for our Aging Loved Ones
July 7, 2020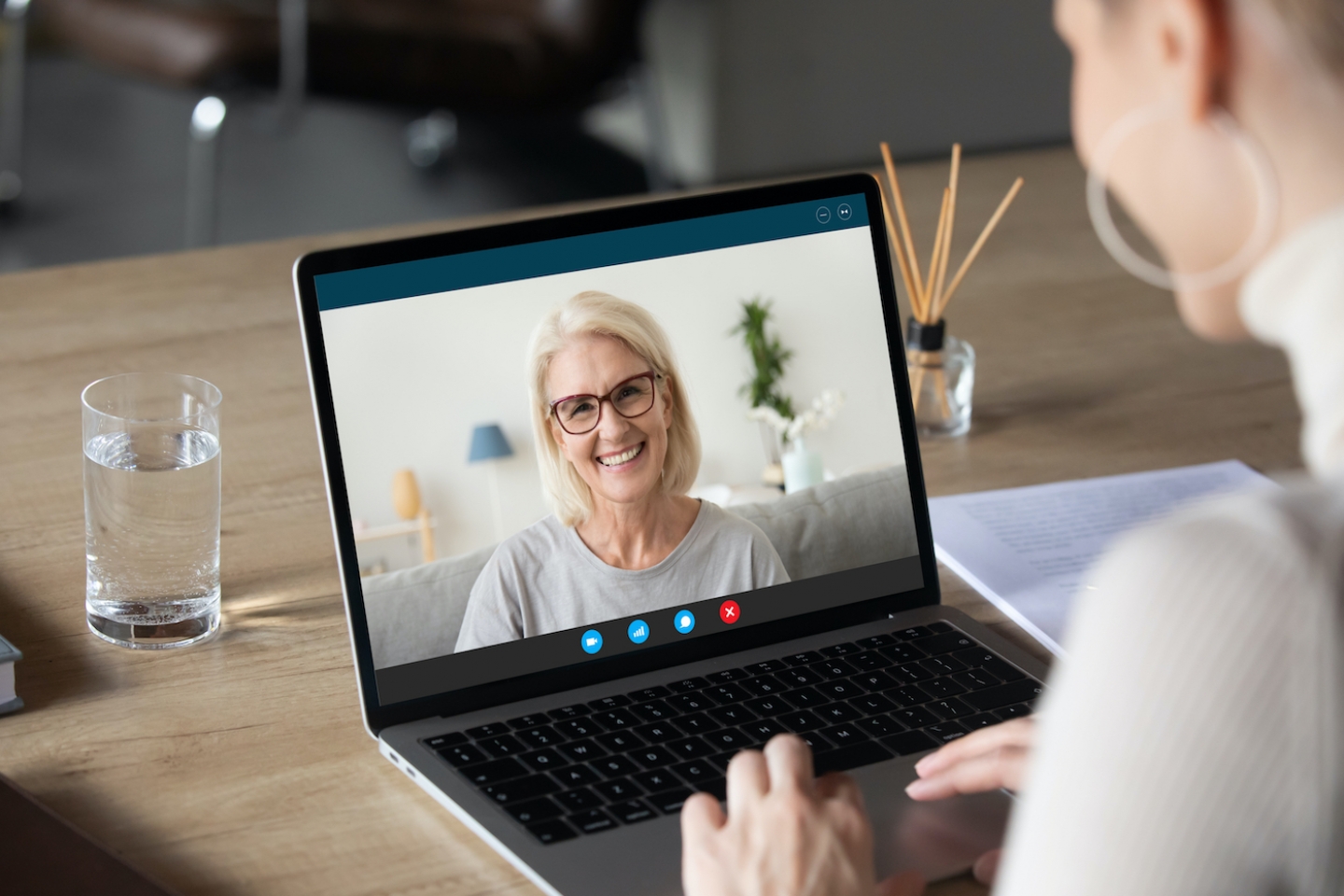 Weill Cornell Medicine, in conjunction with the 92Y, presented a full-day summit about mental health for the public. Throughout the day, experts from Weill Cornell Medicine shared their insights about mental health, mental illness, and other important topics. 
During one session, Dr. Jo Anne Sirey joined Dr. Amanda Sacks-Zimmerman to discuss the benefits of social engagement on mental health for aging adults. 
Why is social engagement key for aging adults?
"We know that social engagement has very powerful effects in terms of protecting us against and recovering from late-life depression," said Dr. Jo Anne Sirey, a clinical psychologist and Professor in the Department of Psychiatry at Weill Cornell Medicine who specializes in late-life depression. Dr. Sirey conducts research funded by the National Institute of Mental Health and directs mental health programs for older adults in New York City. 
Dr. Amanda Sacks-Zimmerman is a clinical neuropsychologist at Weill Cornell Medicine. She treats individuals who suffer from cognitive deficits due to neurological disorders, like multiple sclerosis or Parkinson's disease, as well as individuals who are recovering from a neurosurgical intervention.  
Dr. Sacks added, "Social engagement is often the key to helping people recover from neurological issues. The roadmap to getting there is often different depending on the issue, but at the end of the day, the goal is social engagement." 
Those who engage socially often tend to live longer than those who are more isolated, and this is true even after accounting for their overall level of health. Social engagement is associated with a more robust immune system—especially for older adults—which means they can better fight off colds, the flu, and even some types of cancer. 
What does "social engagement" mean?
"What we like to see is engagement with others, meaning participating in some way, such as having coffee with a friend, going for a walk, participating in a group, or volunteering," said Dr. Sirey. "The best social engagement is to be with someone, talking to them, sharing with them, connecting." 
Dr. Sacks expanded, "Social engagement is half intellectual and half social. So engagement can mean engaging with something cognitive, like understanding what a book or an article is saying and being able to retain that information. Or it's having a conversation and being able to retain information relevant to that conversation." Crossword puzzles and sudoku are other examples of intellectual engagement.  
During our working years, we find meaning in our jobs and family. In our older years, the need to find meaning in our daily lives doesn't go away. Dr. Sirey said, "It's built into our DNA to find meaning. It is important to figure out what makes us feel productive, what motivates us to get up in the morning. Feeling purposeful goes a long way in improving our longevity." 
How has social distancing due to COVID-19 affected the aging population? 
With COVID-19, our world has changed overnight. While social distancing helps prevent being exposed to the virus, it has many adverse side effects, especially for elderly people. "Older adults are afraid of catching the virus, ending up in the hospital and dying alone. They do not want to be home alone, but it feels like the safer option," detailed Dr. Sirey. "They face challenges getting access to medicines, groceries, and their usual social support system—like family, friends, and faith-based communities." 
Feelings of despair and isolation can cause anxiety and depression, as well as other health problems or exacerbate current health problems. While older adults are more at risk of serious illness from COVID-19, it is important that they also care for their other health issues, including mental health. 
Older adults should focus on what they can do to manage their health and wellbeing: take frequent walks (wearing a mask), speak with loved ones on the phone, exercise their brain with crossword puzzles or interesting books, meditate, or pray.  
While social distancing is tough on everyone, it can be especially difficult for older adults who may not be living with family. During the pandemic, we must be mindful of the challenges that physical distancing is creating for older adults. The best way to help our aging loved ones is to check-in with them often.  
How can we help our aging loved ones who may be struggling with anxiety or depression?
When people go through transitions, depression is common but not permanent. These transitions can be natural, such as the transition of aging or a loved one's passing. These transitions may also be medical, such as a stroke or surgery. Everyone accommodates and adapts to change differently. 
Dr. Sirey warned that depression often comes on slowly, and we don't always recognize it in a loved one. She said, "We're not just talking about mood or lack of pleasure, but we are talking about changes in sleep, appetite, concentration, and energy level, as well as feeling like life isn't worth living. The time to seek help is when you realize that your loved one is withdrawing and not engaging in the same way." 
Be sure to ask your loved one how they are managing. How are they getting food and staying active? If the answers are concerning, additional supports, such as home meal delivery or emergency on-call home care services, should be considered. Early intervention for these issues may help prevent mental and physical decline. 
Connect by telephone, email, letters or cards, text messages, and video chat. Engage them by discussing a television program you've both watched or asking a question about current or past events.  
Video apps, like Facetime and Zoom, may pose challenges for some older adults. Hearing loss, cognitive impairment, and unfamiliarity with technology can make these services difficult to use. With help from a family member, friend, or paid caregiver, however, older adults can successfully video chat with grandchildren or talk to a healthcare provider. 
Notice signs of elder abuse: Victims of elder abuse often suffer from depression and anxiety. They often find it difficult to address the abuse on their own. If you suspect elder abuse, contact the NYC Department for the Aging to connect with a community-based elder abuse agency for crisis intervention and safety planning. Also, be sure to connect with the resources available through Weill Cornell Medicine Psychiatry.  
What kinds of mental health interventions are available to older people?
According to Dr. Sacks, there are a number of effective short-term treatments for depression, including behavioral treatments like cognitive behavioral therapy (CBT) and problem-solving therapy (PST).  
She explained, "Negative, recurring thought patterns drive our depression, which then drives our behaviors. So, we withdraw from others because of this negative thinking about ourselves, our environment, and how we come off to other people." Dr. Sacks continued, "Even those with cognitive issues can still grasp the concept of behavioral therapy." 
"Medications can also be effective," said Dr. Sirey. "Antidepressants are quite a bit better than they were 20 years ago when they had horrible side effects. That being said, we see a lot of older adults who are taking an antidepressant, but they're not back to where they need to be." It is often necessary to combine medical therapies with behavioral therapies. 
Dr. Sacks concluded the discussion optimistically. She sees that the knowledge and wisdom gained by aging can benefit and buoy older people, even during challenging times. She explained, "I think the years and the experiences that people have accumulated can really help someone as they age." 
All of us at Weill Cornell Medicine understand that this is a difficult time for all New Yorkers. As experts in immunology, psychiatry, pulmonary medicine, and critical care medicine, we are working diligently to provide the best possible care to patients in need.   
We are available to all New Yorkers who have questions or concerns. Please call our hotline at (646) 697-4000 for information about COVID-19 or read our patient guide.  
Clinical Service
Physician