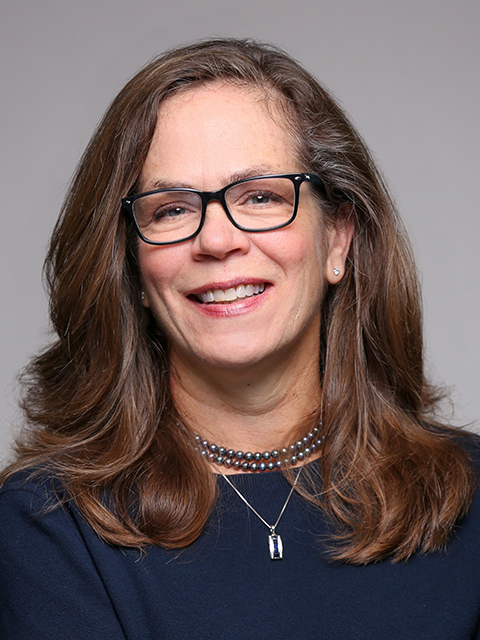 Jo Anne Sirey, PhD has an expertise in developing partnerships and conducting mental health interventions in community based settings. Her research focus is on the development, implementation and impact of interventions that address psychological barriers and stigma to improve treatment engagement, treatment participation and adherence.
Dr. Jo Anne Sirey received her Ph.D. in Clinical Psychology from City University of New York and completed a post-doctoral Fellowship at Weill Cornell Medical College. Dr. Sirey is an Associate Professor of Clinical Psychology in Psychiatry, Weill Medical College of Cornell University, Associate Attending Psychologist and Clinical Director of the Geriatric Outpatient clinic of the New York Presbyterian Hospital.
A Clinical Psychologist by training, she is interested in addressing the psychological barriers and stigma that deter adults from utilizing mental health care. Dr. Sirey has grants from the The National Institute of Mental Health to conduct an intervention to increase use of mental health services among depressed community dwelling elders (R01 MH 079265) and a project to improve adherence among elders in primary care settings (R01 MH087557). Dr. Sirey received the Woman of the Future award from the New York Women's Agenda, the Essel Investigator Award from the NARSAD Foundation and the New Investigator Award during the 40th Annual New Clinical Drug Evaluation Unit Meeting (NCDEU) sponsored by the National Institute of Mental Health. In addition to her research Dr. Sirey is on the Board of Directors of the Mental Health Foundation and is a reviewer for SAMHSA's National Registry of Evidence-based Programs and Practices (NREPP).
Insurances
Insurance Plans Accepted
The following represents most of the managed care plans accepted by this physician. If your insurance carrier does not appear here please contact the physician's office as they may have individual contracts not included on this site.

* indicates this physician is no longer accepting new patients with this insurance plan.
Aetna - Weill Cornell

[POS]

Medicare
Rockefeller University - CoreSource
Publications
Sirey, J, Meyers, BS, Bruce, ML, Alexopoulos, GS, Perlick, DA & Raue, P: Predictors of antidepressant prescription and early use among depressed outpatients. Am J Psychiatry, 156:690-696, 1999.
Alexopoulos GS, Bruce MB, Sirey J, Hull JW & Kakuma T. Clinical determinants of suicidal ideation and behavior in geriatric depression. Archives of Gen Psychiatry 56(11):1048-53, 1999.
Perlick, DA, Clarkin, JF, Sirey, J, Raue, P, Greenfield, S, Streuning, E, & Rosenheck, R. Burden Experienced by Caregivers of Persons with Bipolar Affective Disorder. Brit J Psychiatry, 175, 56-62, 1999.
Perlick, DA, Rosenheck, RA, Clarkin, JC, Sirey, J & Raue, P. Symptom Predictors of Inpatient Service Use Among Bipolar Affective Disorder Patients. Psych Services, 50(6):806-812, 1999.
Alexopoulos GS, Meyers BS, Young RC, Hull J, Sirey JA, Kakuma T: Executive dysfunction and risk for relapse and recurrence of geriatric depression. Arch Gen Psychiatry, 57:285-290, 2000.
Sirey J, Bruce ML, Alexopoulos GS, Perlick DA, Raue P, Friedman SJ, & Meyers BS: Perceived stigma as a predictor of treatment discontinuation in young and older outpatients with depression. Am J Psychiatry, 158:479-481, 2001.
Sirey J, Bruce ML, Alexopoulos GS, Perlick DA, Friedman SJ, DeBennedetto A, & Meyers BS: Perceived stigma and patient-related illness severity as predictors of adherence. Psych Services, 52 (12) 1633-1638, 2001.
Perlick DA, Rosenheck RR, Clarkin JF, Sirey J, Salahi J, Struening E, and Link BG: Adverse effects of perceived stigma on social adaption of persons diagnosed with bipolar affective disorder. Psych Services, 52 (12) 1627-1632, 2001.
Struening E, Perlick D, Link B, Hellman F, Herman D, and Sirey J: The extent to which caregivers believe most people devalue consumers and their families. Psych Services, 52 (12) 1615-1620, 2001.
Meyers BS, Sirey J, Bruce M, Hamilton M, Raue P, Friedman SJ, Rickey C, Kakuma T, Carroll M, Kiosses D, and Alexopoulos G: Predictors of early recovery from major depression among persons admitted to community-based clinics: An observational study. Arch of Gen Psychiatry, 2002; 59:729-735.
Perlick DA, Rosenheck RR, Clarkin JF, Maciejewski P, Sirey J, Streuning E & Link BG: Impact of family burden and affective response on clinical outcome in bipolar disorder. Psychiatric Services, 2004; 55(9) 1029-1035.
Sirey J, Bruce ML & Alexopoulos GS: Treatment Initiation Program: An intervention to improve depression outcomes among older adults. American J of Psychiatry, 2005:162:1, 184-186.
Sher E, McGuinn, I & Sirey, J; Caregivers perceived stigma and causal beliefs: Effects on depressed patients adherence to antidepressant treatment. Psychiatric Services.2005, 56(5):564-569.
Fyffe DC, Sirey JA, Heo M, Bruce ML.: Late-life depression among black and white elderly homecare patients. Am J Geriatr Psychiatry. 2005 Sep-Oct;12(5):531-5.
Sirey, J, Meyers BS, Bruce ML, Teresi J, Ramierez M, Holmes D: Measuring service utilization using the Cornell Service Index: Reliability and community sample data. Psychiatric Services, 2005,56:1564-1569.
Heo M, Faith M, Pietrobelli A. Sirey J: Depressive mood and obesity in US Adults: Comparison and moderation by sex, age and race. International J of Obesity 2006 Mar;30(3):513-9.
Newell K, Sirey J. An Innovative Intervention for Depression in the Elderly. Mental Health News 2005, Summer 7(3):6-7.
Alexopoulos GS, Sirey J, Raue PJ, Kanellopoulos D, Clark TE, Novitch RS: Outcomes of depressed patients undergoing inpatient pulmonary rehabilitation. Am J Geriatr Psychiatry 2006; 14:466-475.
Sirey JA, Raue PJ, Alexopoulos GS: An intervention to improve depression care in older adults with COPD. Int J Geriatr Psychiatry 2006; 22, 160-165.
Cunningham J, Sirey, J & Bruce ML: Matching services to patients#146; beliefs about depression in Dublin, Ireland. Psych Serv. 2007 May 58(5):696-699.
Fyffe DC, Brown EL, Sirey JA, Hill EG, Bruce ML. Older home-care patients' preferred approaches to depression care: a pilot study. J Gerontol Nurs. 2008 Aug;34(8):17-22. PubMed PMID: 18714602.
Sirey JA, Bruce ML, Carpenter M, Booker D, Reid MC, Newell KA, Alexopoulos GS. Depressive symptoms and suicidal ideation among older adults receiving home delivered meals. Int J Geriatr Psychiatry. 2008 Dec;23(12):1306-11. PubMed PMID: 18615448.
Weinberger MI, Sirey JA, Bruce ML, Heo M, Papademetriou E, Meyers BS. Predictors of major depression six months after admission for outpatient treatment. Psychiatr Serv. 2008 Oct;59(10):1211-5. PubMed PMID: 18832510.
Marino P, Sirey JA, Raue PJ, Alexopoulos GS. Impact of social support and self-efficacy on functioning in depressed older adults with chronic obstructive pulmonary disease. Int J Chron Obstruct Pulmon Dis. 2008;3(4):713-8. PubMed PMID: 19281085; PubMed Central PMCID: PMC2650598.
Sirey JA. The impact of psychosocial factors on experience of illness and mental health service use. Am J Geriatr Psychiatry. 2008 Sep;16(9):703-5. PubMed PMID: 18757765.
Weinberger MI, Mateo C, Sirey JA. Perceived barriers to mental health care and goal setting among depressed, community-dwelling older adults. Patient Prefer Adherence. 2009 Nov 3;3:145-9. PubMed PMID: 19936156; PubMed Central PMCID: PMC2778418.
Wilkins VM, Bruce ML, Sirey JA. Caregiving tasks and training interest of family caregivers of medically ill homebound older adults. J Aging Health. 2009 Jun;21(3):528-42. Epub 2009 Feb 27. PubMed PMID: 19252141.
Sirey J, Bruce ML & Kales H: Improving Antidepressant Adherence and Depression Outcomes in Primary Care: The Treatment Initiation and Participation Program. Am J Geriatr Psychiatry. 2010 Jun;18(6):554-62.
Areán PA, Mackin S, Vargas-Dwyer E, Raue P, Sirey JA, Kanellopolos D, Alexopoulos GS.Treating depression in disabled, low-income elderly: a conceptual model and recommendations for care. Int J Geriatr Psychiatry. 2010 Aug;25(8):765-9 PMID: 20602424
Lynch K, Berry C, and Sirey J :Group-Oriented Inpatient CBT Program: A Pilot Study. The Cognitive Behaviour Therapist,. in press.
Raue PJ, Weinberger MI, Sirey JA, Meyers BS, Bruce ML. Preferences for depression treatment among elderly home health care patients. Psychiatr Serv 2011. 62:532-537. NIHMSID: NIHMS258990
Raue PJ, Sirey JA. Designing personalized treatment engagement interventions for depressed older adults. Psychiatr Clin North Am 2011. 34:489-500. NIHMSID: NIHMS281771

Bruce ML, Bartels SJ, Lyness JM, Sirey JA, Sheline YI, & Smith G: Outcomes of National Career Development Program that Promotes the Transition to Independent Scientist. Academic Medicine, in press.
Specialties
Adult Psychiatry
General Psychiatry
Geriatric Psychiatry
Psychiatry
Psychology
Geriatric Psychotherapy
Clinical Expertise
Anxiety Disorder
Interpersonal Psychotherapy
Mood Disorder
Psychodynamic Psychotherapy
Contact Info
Weill Cornell Psychiatry Westchester
Appointments
Associate Attending Psychologist
NewYork-Presbyterian Hospital
Associate Professor of Psychology in Clinical Psychiatry
Weill Cornell Medical College
Education
M.A., City University of New York, 1989
Ph.D., City University of New York, 1990