National Diabetes Awareness Month 2021
November 11, 2021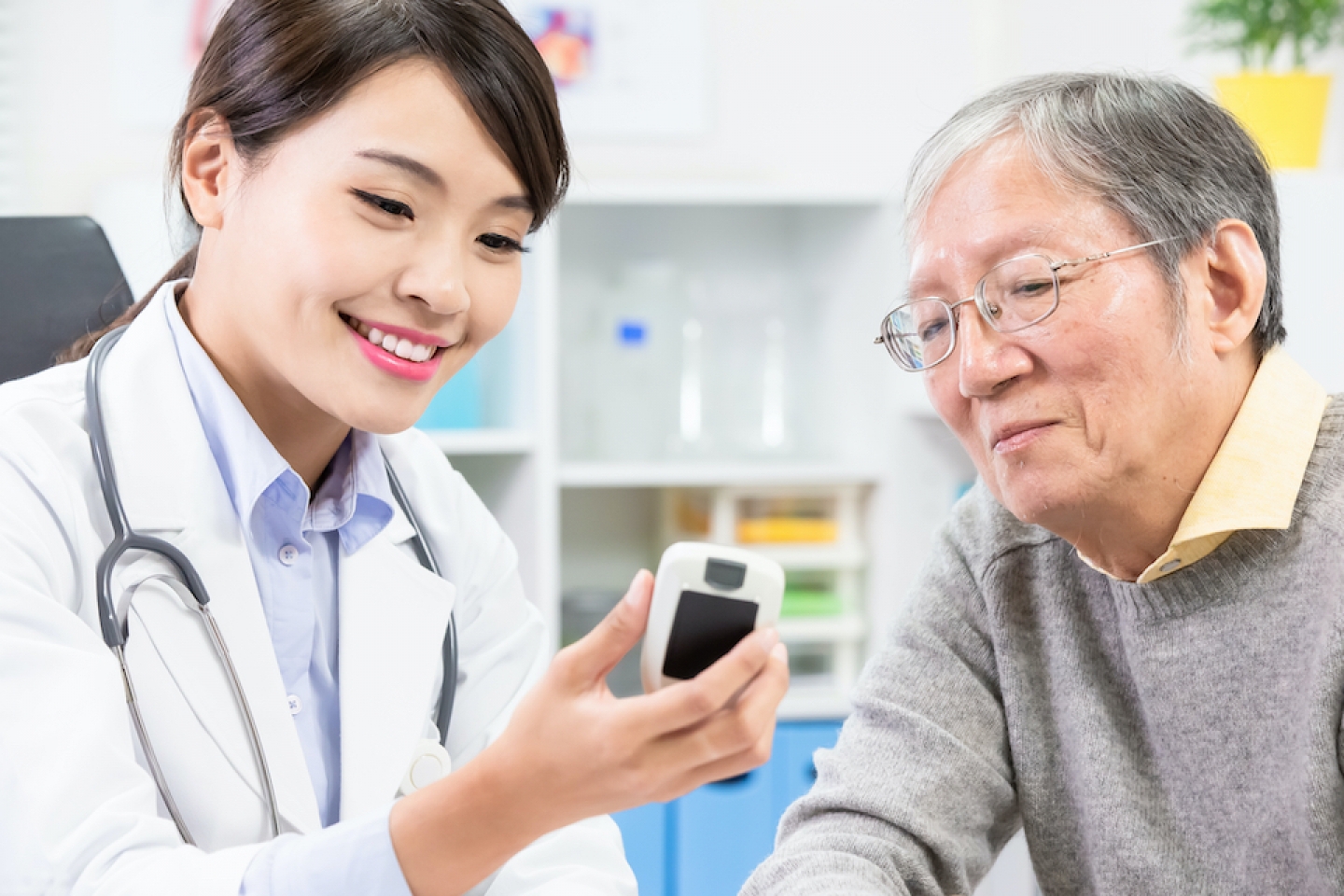 November is National Diabetes Awareness Month! Over 34 million Americans have diabetes, and many don't know it.
What is Diabetes?
Diabetes occurs when your blood sugar, or glucose is too high because the body breaking glucose down into energy. If you have diabetes or are at risk for diabetes there are ways to get your blood glucose to normal levels through lifestyle changes and medications.
Here are a few healthy tips to try that can help you lower your risk or manage diabetes:
Eat healthy meals as much as possible by adding a variety of fresh fruits and vegetables, lean protein and whole grains such as oatmeal or brown rice.
Consider smaller portion sizes of foods high in carbohydrates, such as bread & potatoes.
Drink water and other drinks that don't contain sugar; try fruit infused sparkling water as a healthy alternative.
Be physically active (whether walking outdoors or joining a gym) and get moving.
Consider taking a quick diabetes risk test to see if you are at risk.
For more information, visit the American Diabetes Association website.
Register for National Diabetes Awareness Month Events
The Division of Endocrinology, Diabetes and Metabolism at Weill Cornell Medicine wants to raise awareness and educate the public about diabetes through several events:
Saturday, November 13, 2021 EndoMet Racial Justice Taskforce (RJT) Teambuilding Committee hosting the 1st Annual RJT Diabetes Walk at Central Park
Sunday, November 14, 2021 World Diabetes Day
Wednesday, November 17, 2021 EndoMet Racial Justice Task force Community Engagement Committee in partnership with  Abundant Life Family Worship Center Wellness Ministry presents: "Prediabetes and Diabetes Virtual Seminar" with Gwendolyne Jack, MD MPH and Rachel Stahl, MS RD, from 7-7:45pm
Thursday, November 18, 2021 RJT Community Engagement Committee, in partnership with the Weill Cornell Office of Community Affairs, Cornell Tech, and Roosevelt Island Senior Association presents a FREE virtual seminar: "Living with Diabetes: Meals, Medications, Monitoring & More" with Janey Seley DNP, MPH, FADCES and Jenny DeJesus MSN, CDCES. Discussion moderated by Gwendolyne Jack, MD MPH. This event is open to the public.
To schedule an appointment with Weill Cornell Division of  Endocrinology, Diabetes and Metabolism for management of type 1 or type 2 diabetes, please call (646) 962-8690 .
Clinical Service
Practice
Physician