Grateful Parents Give Back to WCM Doctor
May 16, 2019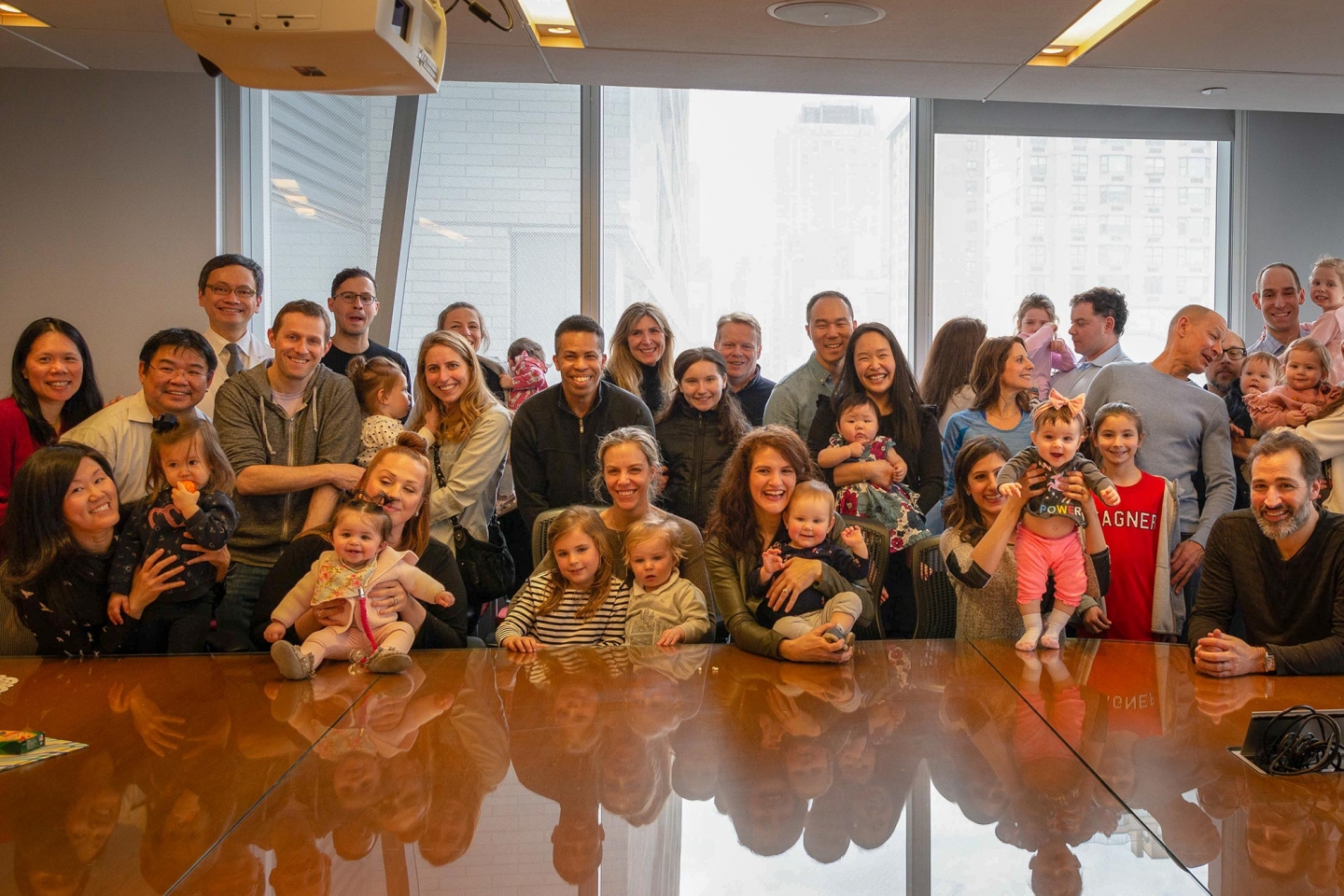 Four years ago, Lindsay Cook found herself facing a setback that approximately 6.1 million women in the United States struggle with: difficulty getting pregnant.
Lindsay, a professional photographer, made an appointment with Dr. Pak H. Chung at Weill Cornell Medicine and NewYork-Presbyterian Hospital. After several fertility treatments at the Ronald Perelman and Claudia Cohen Center for Reproductive Medicine, she became pregnant with twins.
After giving birth to two beautiful baby boys, Lindsay was determined to find a unique way to express her gratitude to Dr. Chung. She came up with a brilliant idea and turned to the Facebook group "UES Mommas" for help.
"I would like to assemble as many families as I can, that have been touched by Dr. Chung, and make a photo book of pregnant bellies, babies, and families that wouldn't have been possible without him," she wrote.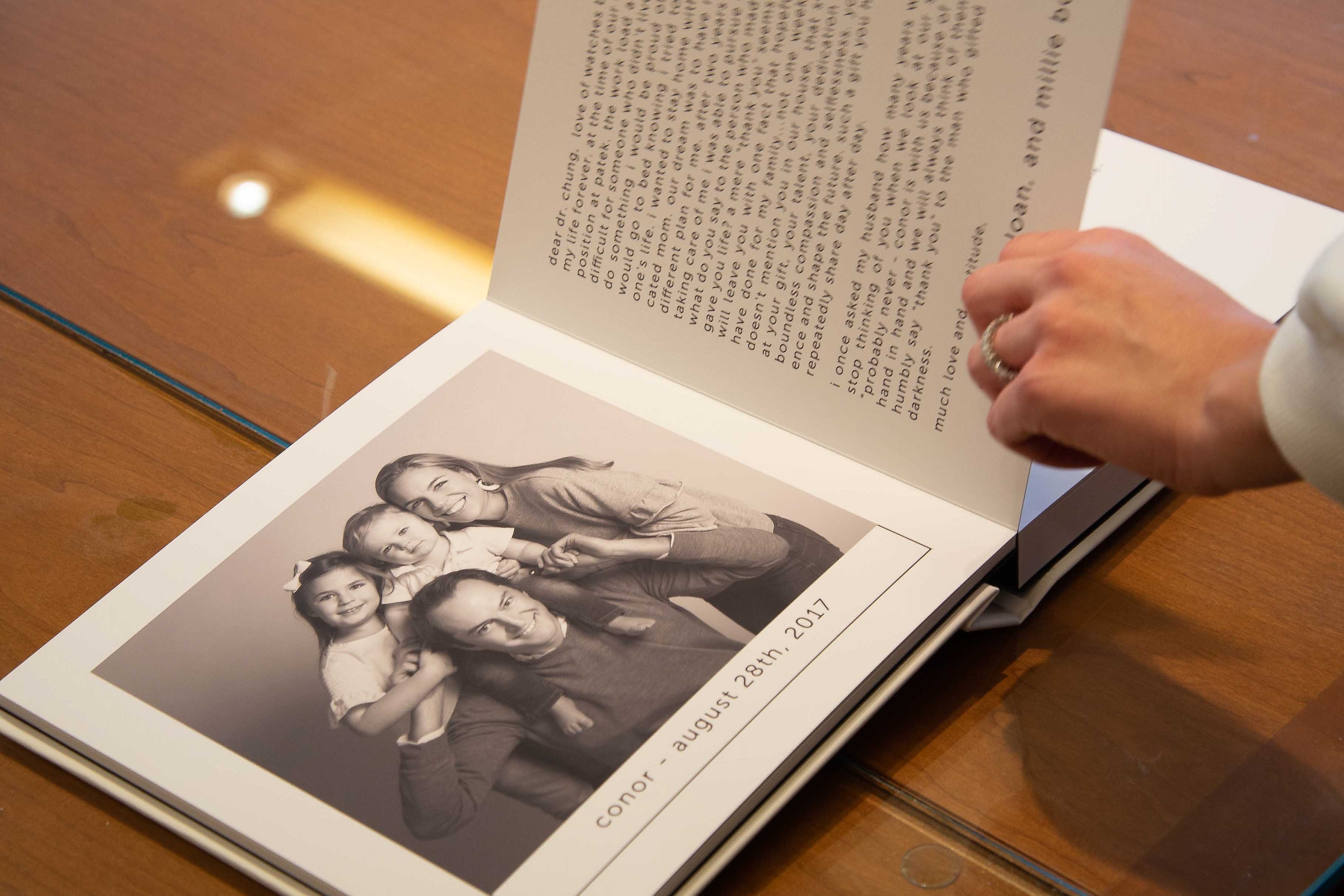 Her idea received overwhelming support with more than 2,000 positive comments and reactions. Lindsay set out to find as many former patients as she could and scheduled personal photoshoots with them.
Lindsay also coordinated with Dr. Chung's assistant to find an appropriate time to hand-deliver the book.
But she still had one more surprise left: when Dr. Chung arrived to the conference room at 1305 York Avenue, he was greeted by a room filled with families he had helped.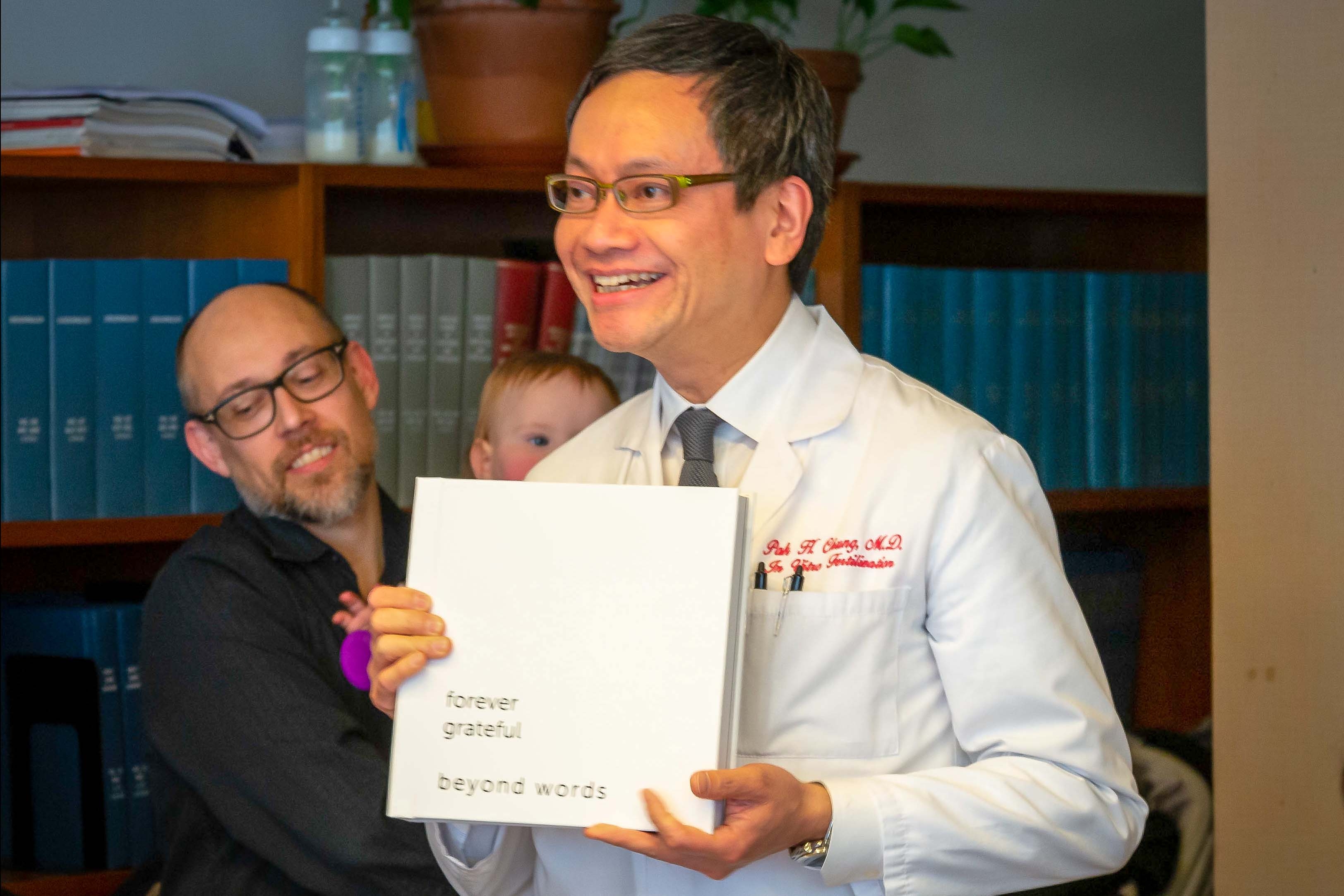 "I don't know if there will ever be another gift like this," said Dr. Chung, "Thank you for choosing me and choosing Weill Cornell."
"Thank you for giving us life," responded Lindsay's husband.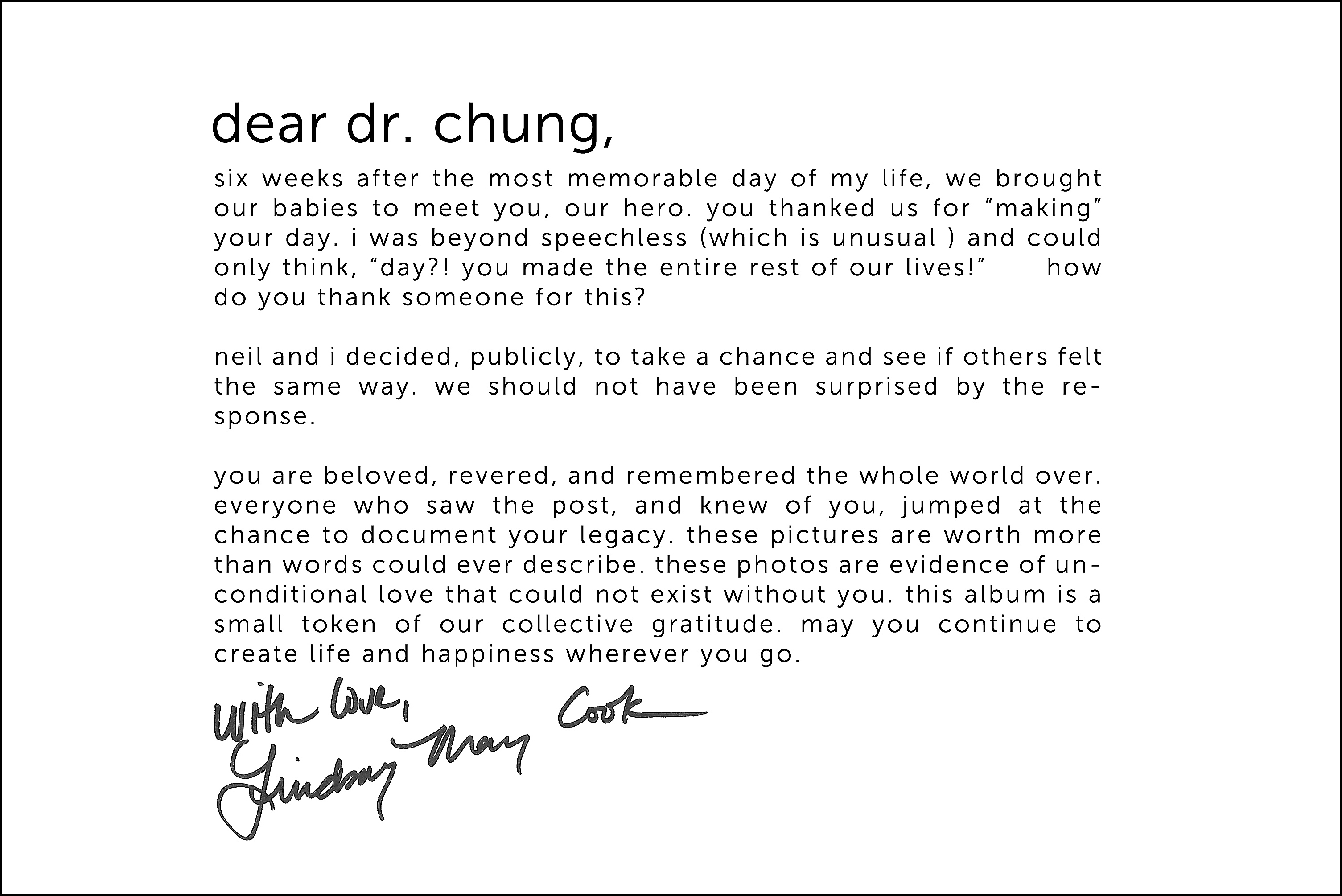 Clinical Service
Physician