From A Bachelorette Party to the Oncology Unit
June 2, 2022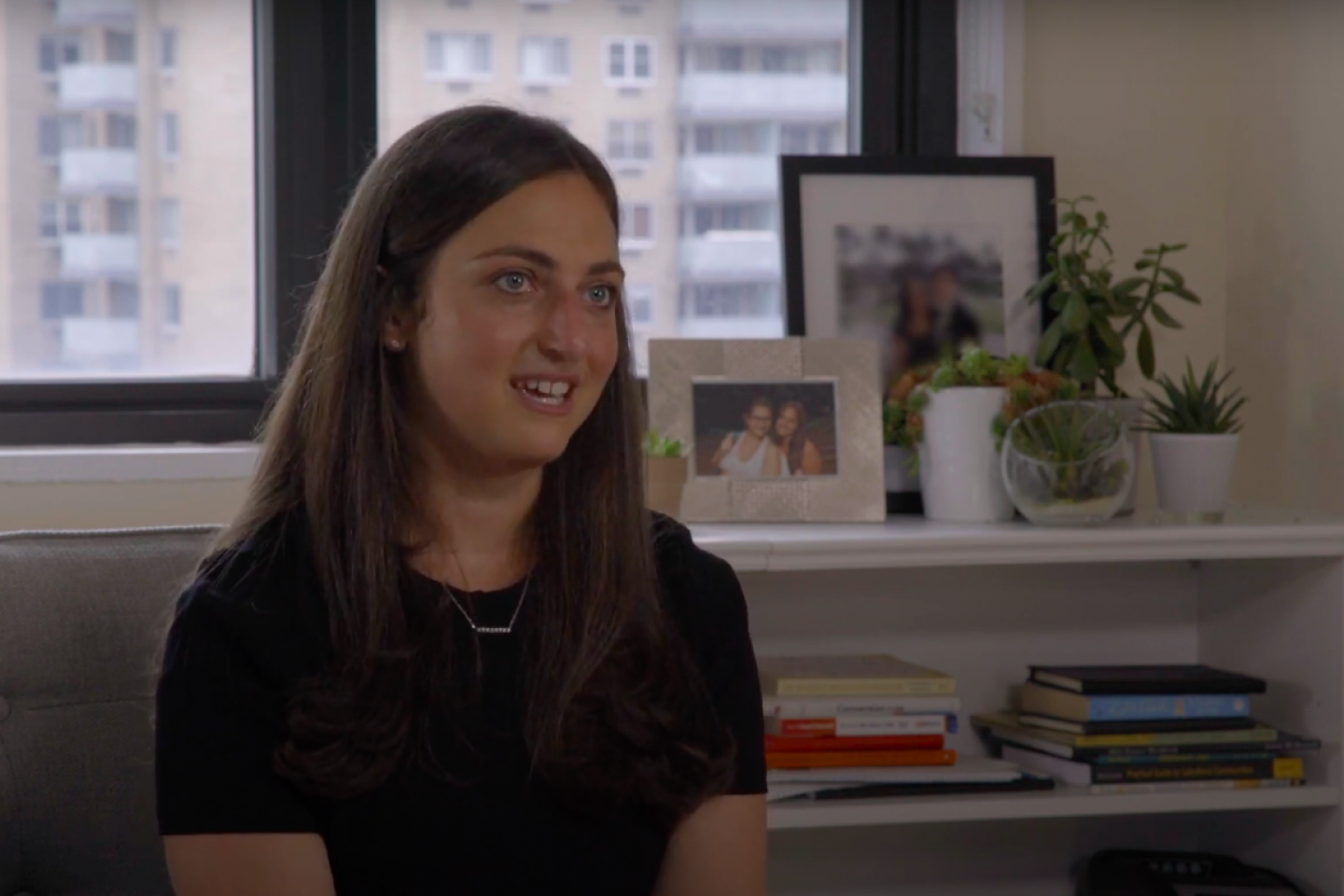 In one week's time, Jaclyn went from going out with friends for a bachelorette party to spending the night in the hospital as providers administered immediate treatment.
"No one can prepare you for how cancer is going to change your life," says Jaclyn.
Jaclyn was diagnosed with a rare subtype of acute myeloid leukemia (AML) known as acute promyelocytic leukemia. The quicker this form of AML is treated, the better the patient outcome.
Providers in the hematology and oncology unit, including Gail Roboz, M.D., director of the Clinical and Translational Leukemia Program at Weill Cornell Medicine, stayed late the night Jaclyn was admitted to make sure she was taken care of.
"[AML] is one of the things that gets us running down the hallway with medications," says Dr. Roboz.
While Jaclyn knew the path to recovery would be difficult, she was comforted by Dr. Roboz and her team. "She was as present with me the first day as she is 3 years post-treatment," says Jaclyn.
Following intensive treatment, Jaclyn was declared cancer free. On her last day of chemotherapy, the oncology unit cheered and celebrated with a cupcake or two as the final drops entered her bloodstream.
"One of the most special things about our leukemia program here is the total body, total patient and total disease approach," says Dr. Roboz.
In remission, Jaclyn wanted to regain control and confidence in herself and her body. She committed to a healthier lifestyle by focusing on nutritious cooking habits and regular exercise.
"Going through cancer, your body is in the hands of those caring for you," says Jaclyn. "So there's something cancer patients do to claim back that independence."
Jaclyn didn't stop there. She immediately got involved with local non-profits and fundraisers dedicated to curing leukemia. To date, she's helped raise almost $100k.
"I'm so goal-oriented," says Jaclyn. "Nothing is going to get in the way of me moving on with my life."
Clinical Service
Practice
Physician