October 17, 2018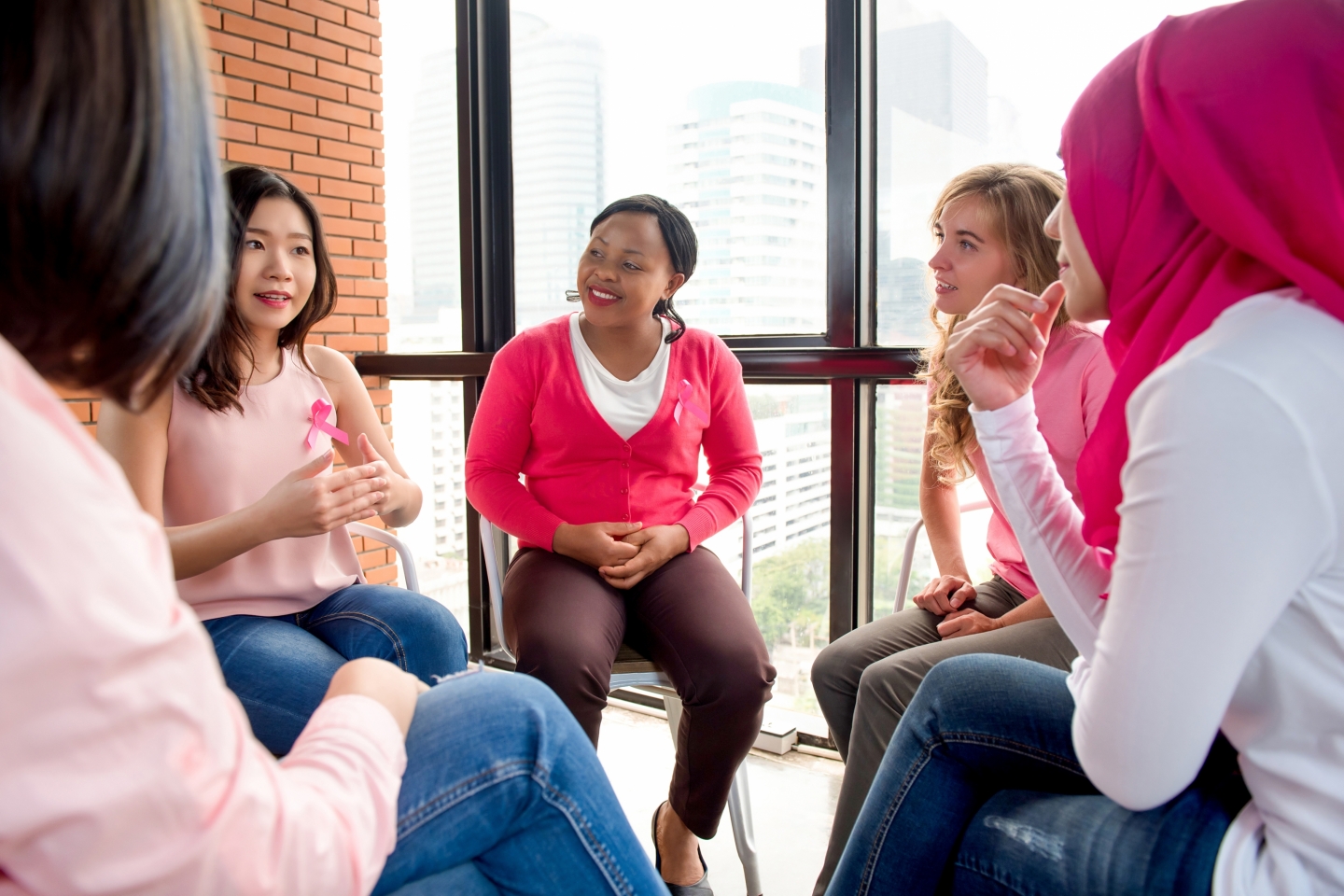 World-class cancer care requires more than the best medical treatment. It means having a dedicated support network that helps patients navigate the medical, social, and emotional challenges — throughout diagnosis, treatment, and beyond.
Cara Hanover, a licensed clinical social worker, is part of the care coordination team at the Weill Cornell Medicine and NewYork-Presbyterian oncology service. This support team includes nurse navigators, financial coordinators, as well as clinical social workers. The team helps patients connect with community resources and access the psychosocial support they and their families might need.
Here, Cara shares about the resources and support services that she and her team provide patients who have been diagnosed with breast cancer, the most frequent type of cancer among women worldwide.
Distress is Normal
Without a doubt, being diagnosed with breast cancer—and undergoing the necessary treatments — causes significant stress. Suddenly, the future is less certain. There are new questions, worries, and fears.
Treatments, such as surgery, radiotherapy, chemotherapy, and hormone therapy, change the patient's daily routine, which can affect family life, work, social activities, and sexual function.
Financial concerns may arise when dealing with health insurance, or the thought of missing work. Apprehensions about body image might come up with hair loss or a mastectomy. Even simple matters, such as figuring out transportation to and from appointments, can contribute to feelings of distress.
"It is very common — and understandable — to experience anxiety and depression after a breast cancer diagnosis," reasoned Cara. Some people experience shock, anger, and disbelief. Others may feel intense sadness, fear, and a sense of loss.
Even the most supportive family members and friends cannot understand exactly how it feels to have cancer. This can lead to loneliness and isolation. For many patients, these symptoms can affect their quality of life, such as causing trouble sleeping and panic attacks.
For some people, one of the hardest times is after cancer treatment. Rather than feeling happy that treatment is over, they feel even greater distress. Cara explained, "During treatment, the patient feels protected, but after treatment, they may feel vulnerable again. The fear of cancer recurrence can cause anxiety."
Finding the Right Support and Resources
Understanding the unique and difficult distress facing cancer patients, Weill Cornell Medicine offers a variety of support groups, networks, and services, some designed specifically for breast cancer patients.
"The first step is to get in touch with the Weill Cornell Medicine social worker and case management team who works with your oncologist to learn more about the services they can provide, as well as the available counseling and support groups," explained Cara.
Learn more about the supportive services available at Weill Cornell Medicine.
Family members of patients are encouraged to utilize these services as well, since, as Cara insisted, "caregivers have emotional needs too!"
Besides acting as a necessary foundation of support for patients, caregivers and loved ones may benefit from educational resources to learn how to best care for patients, clinical resources for their own mental well-being, and social assistance for logistical requirements. Even sitting down with a social worker to help with difficult conversations can ease some of the strain that family members may be dealing with.
"The important thing for patients to understand is that they do not have to face these feelings alone. There is a lot of support available at Weill Cornell Medicine and in their community," assured Cara.
Benefitting from Support Networks and Groups
Cara sees that when patients take advantage of the support services at Weill Cornell Medicine, feelings of depression and anxiety improve.
"Support groups, in particular, are so beneficial because the patients form relationships and share experiences and information," encouraged Cara. "Talking to others who have already gone through chemotherapy, hair loss, or a mastectomy and hearing their experiences makes the treatment seem less daunting."
Support groups allow people to talk about their experiences with others living with cancer, which can help reduce stress. Group members can share feelings and experiences that may seem too strange or too difficult to share with family and friends. And the group dynamics often create a sense of belonging that helps each person feel more understood and less alone.
Members also discuss practical information, including what to expect during treatment, how to manage pain and other side effects of treatment, and how to communicate with healthcare providers and family members. Exchanging information and advice may provide a sense of control and reduce feelings of helplessness.
Patients can reach out to Cara, who runs weekly breast cancer support groups on Tuesday evenings.
Cara also recommended these local organizations for further resources and support:
Support groups, however, are not the right for everyone. Some people may benefit from other sources of support. Along with support groups, speaking to a therapist, to learn coping skills and to talk through concerns, can also help relieve stress and anxiety.
"If patients continue to experience anxiety and depression throughout treatment, medical intervention may be needed," Cara cautioned. "Patients can be referred to a psychiatrist who can discuss medication options to eliminate or reduce symptoms."
Cara really loves the supportive environment at Weill Cornell Medicine. "It is an uplifting place to receive treatment. Our patients are able to get the help they need from diagnosis through treatment and beyond. They do very well!"
Learn more about the multifaceted breast cancer care offered at Weill Cornell Medicine.