COVID-19 Testing at Weill Cornell Medicine
March 25, 2020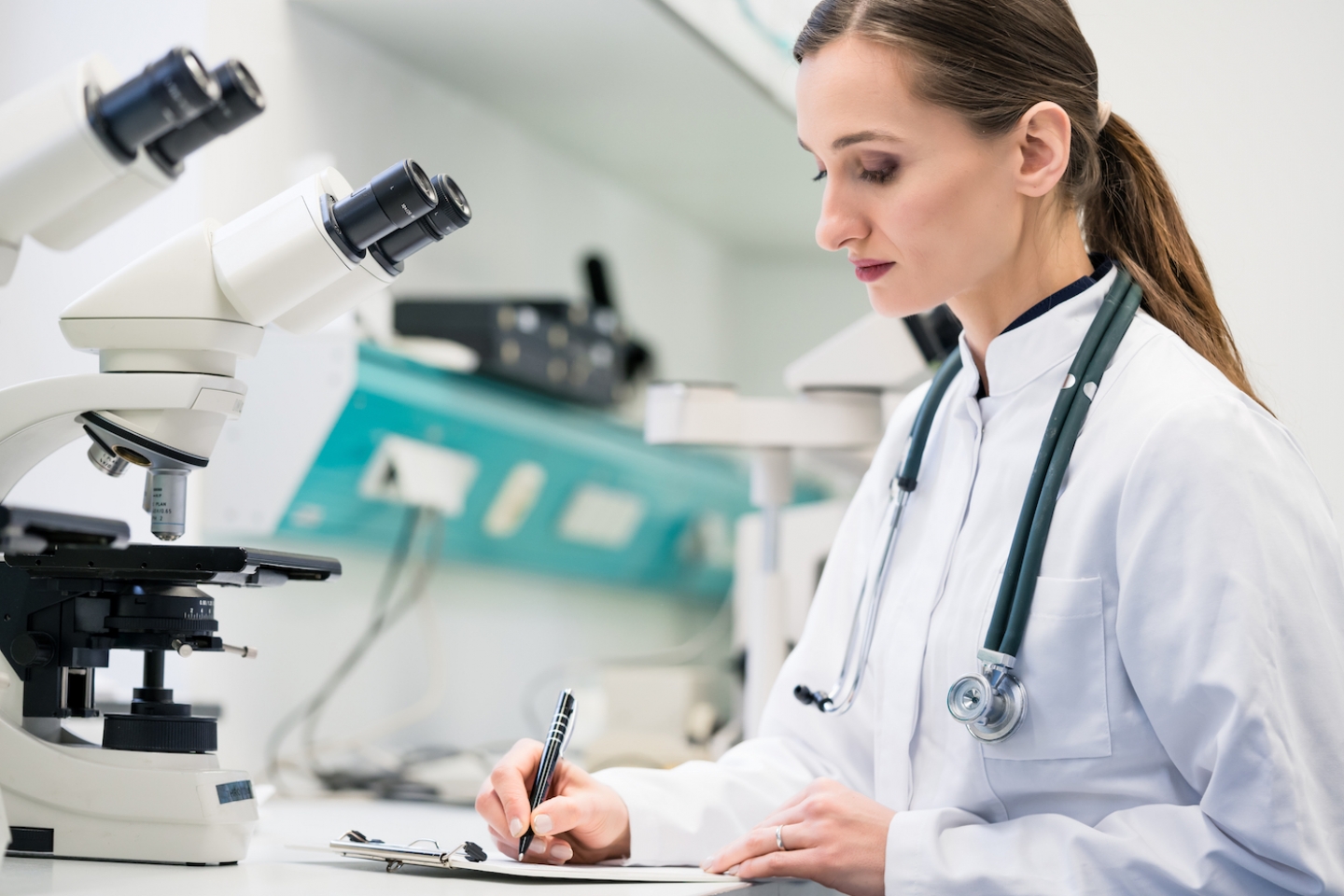 We are on the front lines of helping you, our fellow New Yorkers, throughout the COVID-19 pandemic.
We are closely watching updates from trusted healthcare organizations and governmental recommendations about the new coronavirus (COVID-19), and will continue to keep you informed.
Read our COVID-19 patient guide.
Update April 17, 2020: With the goal of advancing the fight against COVID-19, the Partners of Citadel and Citadel Securities have made a $2 million gift to Weill Cornell Medicine to develop new approaches to protect people from the disease and identify new cases of it. Click here to read more.
Weill Cornell Medicine's Current COVID-19 Testing Capacity 
Testing is a complex part of this global issue. On March 11, Weill Cornell Medicine became one of the first laboratories in Manhattan to test for COVID-19.  
Current diagnostic tests rely on the same basic technology, called real-time RT-PCR, which is used to detect specific genetic sequences from the virus. This kind of testing can be a very labor-intensive and slow process that must meet strict criteria. At this time, the process takes about two days to receive results.  
Our goal is to offer up to 4,000 tests per day in the coming weeks. We will soon be receiving equipment that will greatly accelerate the processing of tests. 
Common Questions about COVID-19 Testing
Can I be tested for the coronavirus?
Due to our limited capacity, tests are currently limited to the sickest patients, meaning those who are hospitalized. If you have very mild symptoms, we ask that you self-quarantine, as there is not a current treatment available for those with mild symptoms other than rest, hydration and proper nutrition.
As testing becomes faster and more widely available, Weill Cornell Medicine will offer tests to more patients who are not hospitalized. For more information from New York State on testing click here.
Testing is free and does not require insurance. You do not need to be a current Weill Cornell Medicine patient to receive COVID-19 testing.
If you have any questions about testing, call the Weill Cornell Medicine hotline at (646) 697-4000 or the NYS COVID-19 hotline at 1-888-364-3065 for the most up-to-date information. You may contact your primary care provider to schedule a video visit.
I'm experiencing COVID-19 symptoms. What should I do?
If you or a loved one has a fever, cough, shortness of breath, sore throat, or other respiratory symptoms, it is important to first call your healthcare provider to ask about testing. You may also utilize virtual urgent care services through our partnership with NewYork-Presbyterian.
Please note: Do not go to the emergency room or your doctor's office without calling first. It is important to first call your healthcare provider so they can make preparations to prevent the spread of the virus.
Weill Cornell Medicine offers video visits, and the New York State Department of Financial Services now requires insurance companies to waive co-pays for telehealth visits.
During a video visit, a physician will evaluate your symptoms and determine if you should come to Weill Cornell Medicine for further evaluation or testing.
I have been notified that my provider's practice has been downsized or closed. Should I be concerned about potential exposure?
Please do not be alarmed as these office closures are not due to outbreaks of the virus. The adjustment to practice operating hours are due to considerations around the increased needs for patient care during COVID-19:
We want to separate healthy sites from sick ones by routing necessary in-person visits like obstetrical care and pediatric wellness to sites that are deemed "healthy." We also want to minimize exposure by keeping our sick patients isolated to other site locations.
We believe it is necessary to consolidate staffing and office spaces to help preserve the health and well-being of physicians, as well as to sustain our limited personal protective equipment resources. At this time, many of our support staff members have been asked to continue their work from home.
We are re-deploying healthcare practitioners as we work in partnership with NewYork-Presbyterian to expand inpatient services at the hospital to meet the increasing demand for care.
I received a text message from an unknown number about coming in for COVID-19 testing. Is this real?
No, please do not come in for testing unless you have received specific instructions from your provider to do so. There are alerts of scam callers setting up fake testing sites across New York City.
If you have any questions about testing, call the Weill Cornell Medicine hotline at (646) 697-4000 or schedule a video visit.
Is drive-through testing available in New York State?
Yes, drive-through sampling sites are a critical part of Governor Cuomo's program to test thousands of people per day for COVID-19. These testing sites will help keep people who are sick or at risk of having contracted coronavirus out of healthcare facilities where they could infect other people.
Currently, the drive-through sites are prioritizing sampling for individuals that are part of the highest risk population including health care workers and first responders and those who were in close contact with a positive case.
According to NYS Department of Health, Drive-through sites are currently located in:
New Rochelle, serving all of Westchester County
Nassau County
Suffolk County
Rockland County
Staten Island
The Bronx
Residents who would like to be tested can make an appointment by calling 888-364-3065. Only those with an appointment can be tested at these sites. For more information, please visit NYS Department of Health.
The number of confirmed cases has increased significantly in New York State and City. Should I be concerned?
New York is currently reporting the most cases in the US. "New York State on PAUSE" has been implemented to ensure uniform safety for the entire population.  
The numbers currently being reported are significantly less than the extent of actual exposure to COVID among the public. As testing becomes more available nationwide, we anticipate an increase in the number of COVID-19 cases reported in the media. 
An increase in reported cases does not indicate that collective efforts to control the virus are not working. In fact, the increase in reported cases is expected and indicates that testing is more widely available.  
Increased testing also helps the physicians and nurses Weill Cornell Medicine to provide better care for those in most need.  
There is no need for alarm, but please practice social distancing, caution, and safe hygiene.  
All of us at Weill Cornell Medicine understand that this is a difficult time for all New Yorkers. As experts in immunology, pulmonary medicine, and critical care medicine, we are working diligently to provide the greatest possible care to patients in need.  
We are available to all New Yorkers who have questions or concerns. Please call our hotline at (646) 697-4000 for information about COVID-19 or read our patient guide.