Coping with PTSD from the COVID-19 Pandemic
January 4, 2022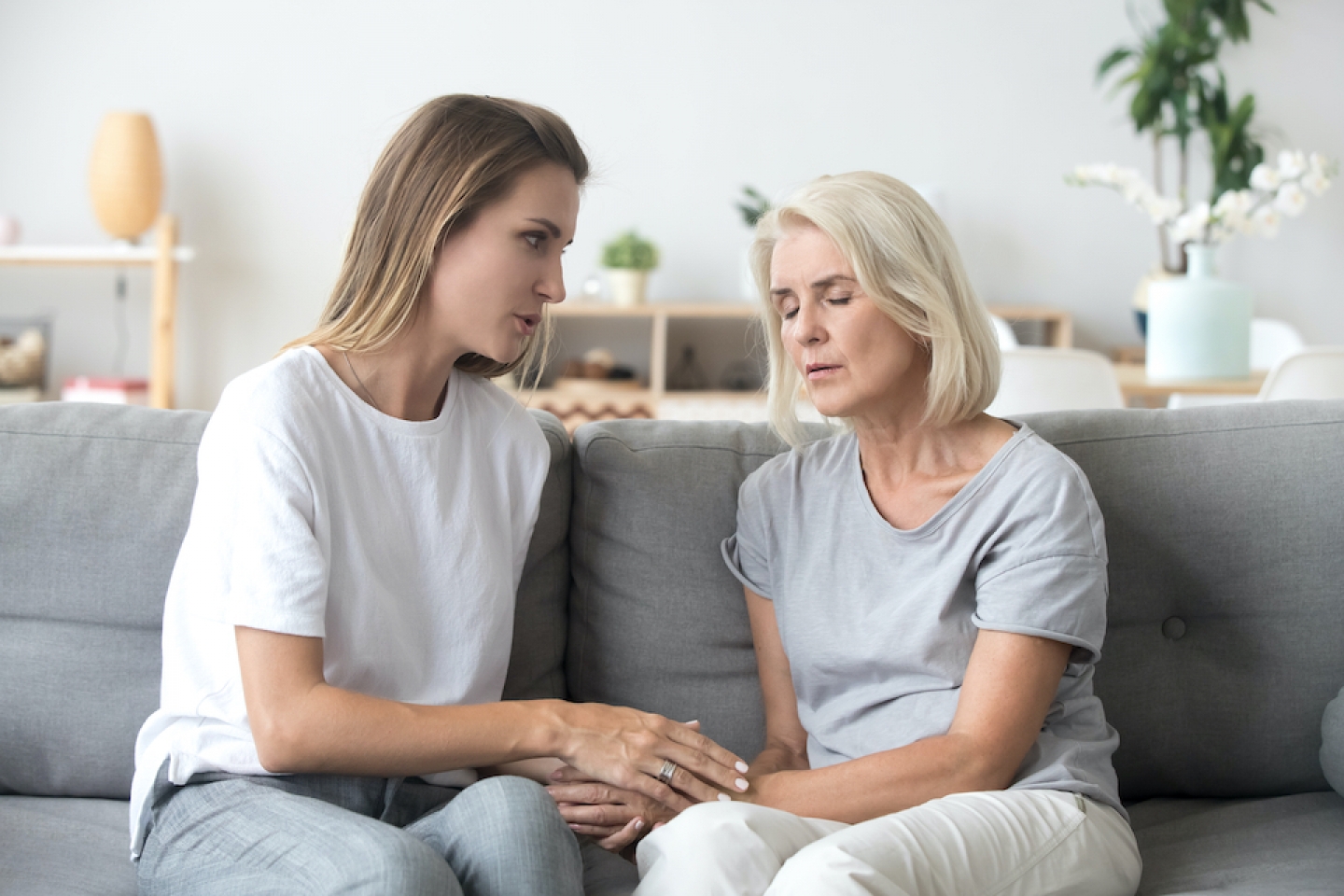 As emerging variants of COVID-19 continue to spread globally, it's understandable if you have not been feeling like your 'normal' self. The uncertainty, illness, and loss that you may have suffered throughout the pandemic can lead to symptoms of post-traumatic stress disorder or PTSD, says Monika Dargis, Ph.D. , Assistant Professor of Psychology in Psychiatry.
Could you have PTSD?
PTSD is an emotional disorder that you can develop following a shocking, scary, or dangerous event. It may cause you sadness, fear, or anger; it may make you feel detached or estranged from other people.
During the first year of the pandemic, reports of PTSD among healthcare workers and other first responders abounded. Now, "survivors of COVID-19 are reporting trauma-related symptoms, especially those individuals who had complicated and prolonged hospitalizations," Dr. Dargis says. "Individuals who have lost loved ones to COVID-19 are also reporting trauma-related symptoms," she says.
Such symptoms may include intrusive thoughts or images of a traumatic event, avoidance of any reminders of that event, or changes in how you experience emotion, such as not experiencing positive emotions or feeling disconnected from others. "Large shifts in how you think about yourself, other people, and the world in general, as well as being on edge all the time, irritable, or jumpy are also signs of PTSD," she adds. What's more, people who've experienced PTSD prior to COVID-19 may notice their symptoms increase, even if their trauma history was unrelated to the virus, she says.
Are you stressed?
PTSD is different from stress, which has also surged during the pandemic. "The uncertainty around almost every aspect of the pandemic--not knowing what COVID-19 was, how it spread, or how to fight it--created an immense amount of stress and anxiety for everyone, particularly early on," Dr. Dargis says. As new, more contagious variants, like Delta, have appeared, uncertainty may be feeding your stress, she notes.
The political and social aspects of the nation's public health response to the pandemic, including vaccine mandates, may also be compounding your stress, she says. "It can be incredibly stressful to realize that you and loved ones have different values or opinions about something as substantial as a pandemic, which I think is something a lot of people are continuing to struggle with," she says.
Grieving is normal
Present and lingering grief over not only the loss of life, but also lost livelihoods, and food and housing stability, could also be dragging you down. "Complicated grief can look very similar to PTSD in terms of symptoms," Dr. Dargis says. Although grief and trauma may have some overlapping symptoms and can certainly be experienced at the same time, they are different, she says. "Grief following loss is normal—it's okay and healthy to feel sadness, anger, etc. for several months following a loss. But if it has been a year or more, I'd consider seeking additional mental health help for grief."
Healthy ways to cope
As the country slowly emerges from the pandemic, fears of new variants and waning immunity make it hard to feel safe or positive, despite widely available and effective vaccines. To cope, Dr. Dargis urges people to return to their lives as much as possible, in ways that feel meaningful. "Maybe not everything can work as it used to (and it's okay to feel upset about that) but prioritizing valued activities is key—even if you did those activities differently before the pandemic," she says.
To the extent that you feel safe, she advises the following:
Get out of the house, socialize, and stay engaged in your life. "Do the things that you need and want to do, including things that are fun and relaxing. Instead of focusing on all of the things you want to do post-Covid, try to think about all the things you want to do in spite of Covid. Continuing to press the 'pause button' on your life will likely maintain or exacerbate anxiety and depression symptoms in the long-term."
Don't isolate yourself. "Even if you're not comfortable seeing people in person, stay in touch with friends and family through Zoom calls."
Don't put pressure on yourself to feel better right away. "Try not to compare your experiences during the pandemic to those of others. Social comparison often results in minimizing your own stress or feeling guilty about having a normal emotional response to stress."
Engage in hobbies, exercise, and eat well.
Finally, take advantage of mental health resources either through apps, telehealth, or personal therapy or psychiatry. "Whether you define your experience as grief or PTSD is less important than seeking and receiving mental health help."