Advice for Gastrointestinal Cancer Patients from a Leading Oncologist
April 9, 2018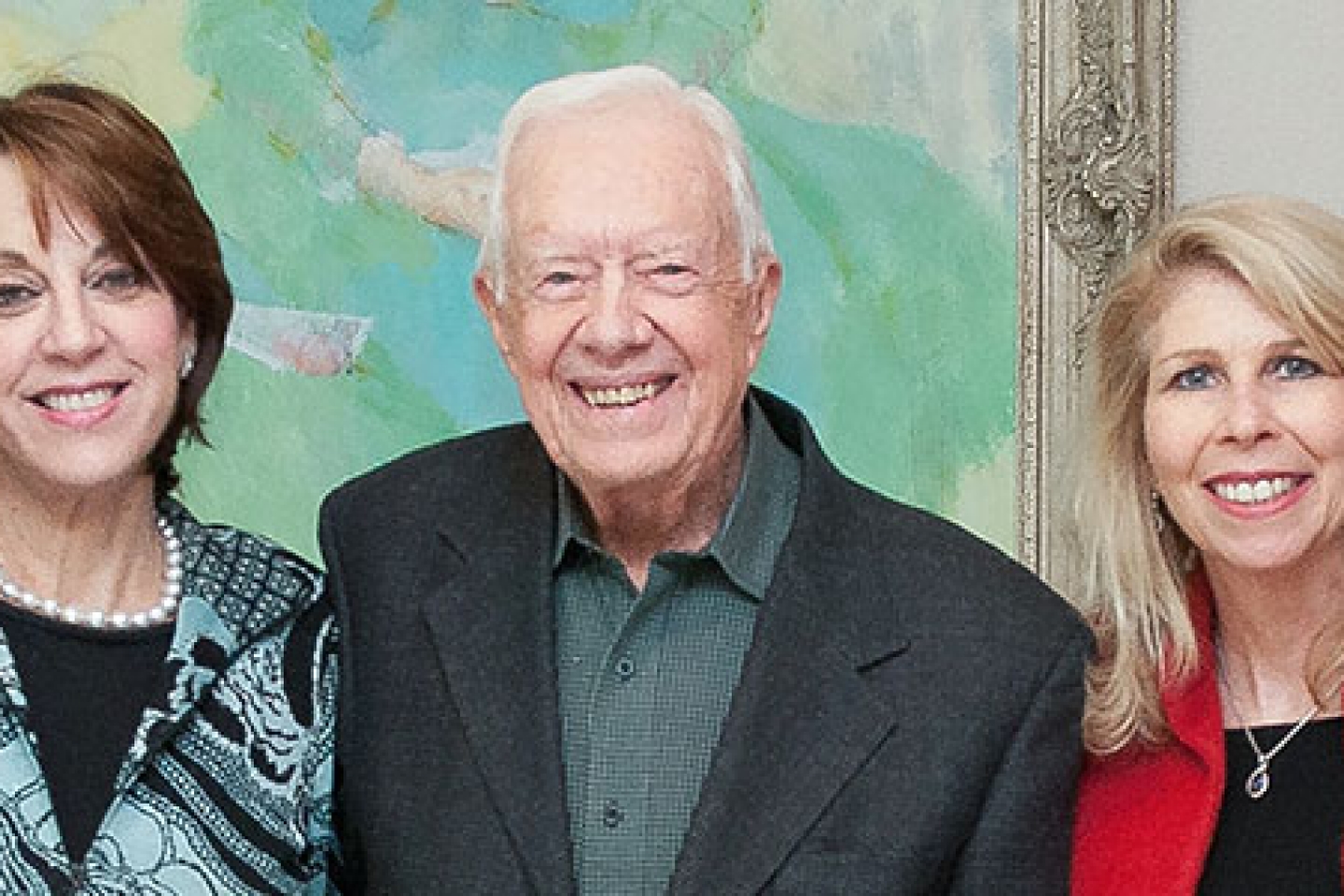 Dr. Allyson Ocean was drawn to oncology early in medical school and decided to specialize in gastrointestinal (GI) oncology during her fellowship training.
"GI oncology chose me in a way," she recalls. "I was chosen to work in Dr. Scott Wadler's lab researching GI cancers at Weill Cornell Medicine. He contributed so much to the field, and his mentorship is the reason that I chose this specialty initially." 
Dr. Ocean is now an attending in gastrointestinal (GI) oncology at Weill Cornell Medicine. Her nationally recognized career focuses on confronting misperceptions and misinformation about GI cancers with research, advocacy, and compassionate patient care.
"This work," she says, "is as much about building relationships as it is about medicine, which is why I love it so much." 
Here, she offers advice for patients who have received a GI cancer diagnosis.
Take a pause
The first step for anyone who has just received a cancer diagnosis is to take a step back and absorb the information. Consider who you want to be on your "team," and tell them when ready to do so.
Know that treatment is always available
The central misperception that Dr. Ocean's patients often believe is that GI cancers are terminal and cannot be treated.
"Yes, a lot of these cancers are very serious, especially in later stages," she says, "but they are always treatable. We work hard to cure, slow disease progression, extend life, and provide comfort at all stages."
Seek a second opinion and consider an academic medical center for care
GI cancers can be complex, so it is always a good idea to seek out a second opinion to confirm that the diagnosis is correct and to learn about all treatment options, including clinical trials. Patients often think that this means they will need to switch providers, but this is not true. 
Dr. Ocean asserts that patients at Weill Cornell Medicine receive the best oncological care available and advocates for treatment at an academic hospital.
"I feel blessed to be a part of the GI cancer team here because we have a state-of-the-art program," she says. "It's very unique that we review cases with a multidisciplinary team, not just other doctors, to get many different points of view." 
Find support and credible sources of information
Dr. Ocean strongly believes that patients need greater access to scientific information and patient support. This prompted her to start two advocacy nonprofit groups: Michael's Mission for colorectal cancer patients and Let's Win for pancreatic cancer patients. 
These organizations provide patients — including young patients — a network of support and access to highly recent, scientifically-vetted information written for them.
"We highlight survivors and tell their stories," Dr. Ocean explains. "Our hope is that patients will connect in meaningful ways, absorb the scientific information, and ask their doctors more informed, pointed questions. This gives them the tools to take charge of their disease."
Choose a "point person" to come to appointments and ask lots of questions
It is vital to ask all the questions necessary to feel empowered.
"Always know that no question is silly or stupid," says Dr. Ocean. "It is often useful to ask, 'Is there anything else that I should know about?' at the end of every appointment."
She encourages all patients to ask about all the services and resources available to oncology patients, including palliative care, pain management, nutrition, and clinical trials.
Dr. Ocean also suggests choosing one loved one to come to all appointments, keep track of all information and meetings, as well as record your questions and the physicians' answers. By appointing just one person, the process is streamlined for both the patient and healthcare team.
Not all patients want to know the prognosis right away, and that is perfectly fine.
"Everyone has to do what is best for them," she says. "Some patients want to know right away, others want to take things one step at a time, some want a loved one to know. The most important thing is that you have the conversation about when and how to learn about the prognosis."
Think carefully about your family history
Only about 10 to 15 percent of cancers have some genetic component, but family history is especially important when it comes to GI cancers because specific genes are being discovered that may influence treatment.
"Tell your doctor about any family members, even distant ones, who had or have any type of cancer," says Dr. Ocean. "Then ask if there are any specific mutations that can be tested for." 
Seek clinical trials and advanced therapies
The other misperception that Dr. Ocean confronts in her patient care is that those who participate in clinical trials are "guinea pigs." The participation rate in clinical trials for GI cancers is as low as five percent, which means that there are less data and research about GI cancers than many other cancers.
Participating in clinical trials may mean access to the latest effective treatments, and it always means advancing knowledge about the disease for future patients.
Dr. Ocean, along with all oncologists at Weill Cornell Medicine, offers her patients therapies based on the latest research, including studies being conducted by the hospital's physicians.
"Amazing research is happening here," she says, "so we can offer patients radiolabeled monoclonal antibodies, antibody drug conjuates, cancer "vaccines," immunotherapy, and other novel targeted agents. We are committed to bringing the most promising new treatments out of the lab, often years before they are widely available to patients." 
Dr. Ocean is clearly passionate about helping all patients better understand GI cancers and treatment options. She is proud of the care that she and her colleagues provide at Weill Cornell Medicine, explaining, "Patients here get the best care. There are so many success stories to highlight and celebrate — and all patients receive compassionate care that focuses on comfort, which is a success story in and of itself."
Visit the Weill Cornell Department of Gastroenterology and Hepatology to learn about the conditions we treat and services we offer, including GI cancer screenings.
Clinical Service
Practice
Physician