Georges Sylvestre, M.D.
Maternal & Fetal Medicine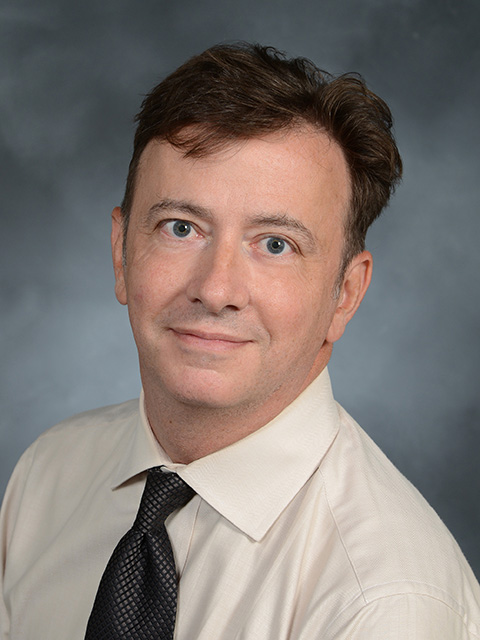 Maternal & Fetal Medicine
Georges Sylvestre, M.D.
Provider of world-class care at NewYork-Presbyterian
Medical Specialties
Maternal & Fetal Medicine
Obstetrics, High Risk
Locations and Appointments
Insurances Accepted
Please contact the doctor's office to verify that your insurance is accepted.
Blue Access
Blue Connection
EPO
HMO
Mediblue (Senior)
PPO
Freedom
Liberty
Medicare Advantage
Metro/Core/Charter
About Georges Sylvestre, M.D.
Personal Statement
"As a team of Ob/Gyn physicians, we all have a common goal: to provide the best possible outcomes and the best possible patient experience. We help each other, we like each other, we like what we're doing, and we like being here. It's a great atmosphere."
Biographical Info
Dr. Georges Sylvestre is an expert in helping women who are at high risk for pregnancy complications to manage the journey from conception through childbirth. He finds it highly rewarding to help make the birth experience a positive and joyous one.
Born in France, Dr. Sylvestre spent most of his childhood and young adulthood in Montréal, Canada. He has been certified by the American Board of Obstetrics and Gynecology in MFM and Obstetrics and Gynecology and by the Royal College of Physicians and Surgeons of Canada. Dr. Sylvestre's clinical interests revolve around medical complications of pregnancy, such as hypertension, diabetes and lupus, multifetal and IVF pregnancies. Dr. Sylvestre has held several clinical and leadership positions in the NYC area, and worked at Weill Cornell Medicine between 2004 and 2010. Dr. Sylvestre enjoys teaching medical students and residents and has won several teaching awards. Author of several peer-reviewed articles and a text book chapter, he is frequently invited as guest lecturer in the NYC area and abroad.
In his free time, Dr. Georges enjoys yoga, opera and traveling the world with young family. As a recent altruistic kidney donor, he stresses the importance of health optimization before and during pregnancy, during the postpartum period and well beyond.
A graduate of McGill University, in Montreal, Dr. Sylvestre received his M.D. from the McGill University Faculty of Medicine (1992). His post-doctoral training included a five-year residency in Obstetrics and Gynecology Residency at McGill (1997), and a Fellowship in Maternal-Fetal Medicine at the Albert Einstein College of Medicine, in New York City (2000).
Board Certifications
American Board of Obstetrics & Gynecology
American Board of Obstetrics & Gynecology (Maternal & Fetal Medicine)
Clinical Expertise
Hypertension
Pre-Eclampsia
Lupus
Kidney Disease
High Risk Obstetrics
Thrombophilia
Fetal Hematologic Conditions Complicating Pregnancy
Autoimmune Disease
Cancer Complicating Pregnancy
Perioperative Pain
Multiple Gestations (Twins/Triplet)
Twin Pregnancy Delivered Vaginally
Cervical Insufficiency In Pregnancy, Antepartum
Cervical Cerclage
Prenatal Diagnosis
Amniocentesis
Obstetric Ultrasound
Fetal Abnormality In Pregnancy
Fetal Anomaly
Maternal-Fetal Medicine Consult
Pre-Conception Counseling
Education
McGill University Faculty of Medicine (Canada)
Appointments
Assistant Attending Obstetrician and Gynecologist

NewYork-Presbyterian Hospital

Assistant Professor of Clinical Obstetrics and Gynecology

Weill Cornell Medical College, Cornell University
External Relationships
Relationships and collaborations with for-profit and not-for profit organizations are of vital importance to our faculty because these exchanges of scientific information foster innovation. As experts in their fields, WCM physicians and scientists are sought after by many organizations to consult and educate. WCM and its faculty make this information available to the public, thus creating a transparent environment.
No External Relationships Reported