Daniel Knoepflmacher, M.D.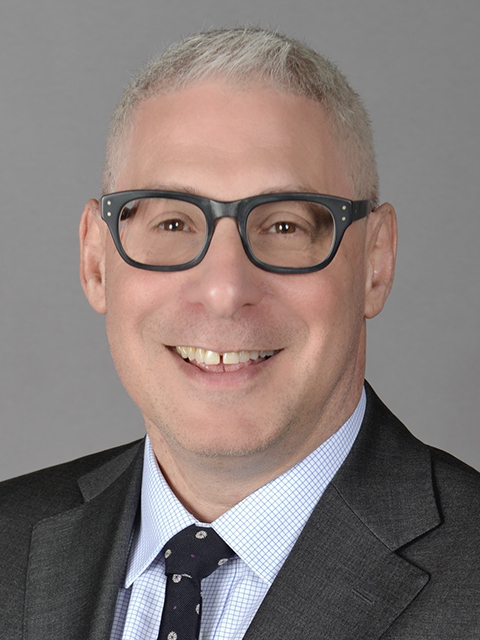 Daniel Knoepflmacher, M.D.
Provider of world-class care at NewYork-Presbyterian
Medical Specialties
Psychotherapy
Adult Psychiatry
Not Accepting New Patients
Locations and Appointments
Insurances Accepted
Please contact the doctor's office to verify that your insurance is accepted.
About Daniel Knoepflmacher, M.D.
Personal Statement
Dr. Daniel Knoepflmacher, M.D., is the Director of the General Psychiatry Residency Program at NewYork-Presbyterian/Weill Cornell Medicine, the Vice Chair of Education in the Department of Psychiatry at Weill Cornell Medicine, and host of the department's offical podcast, On the Mind.
Building on extensive experience providing patient care in a variety of clinical settings, Dr. Knoepflmacher oversees the education, training, and mentorship of psychiatric trainees. He champions a humanistic approach to psychiatry, where residents learn how to provide compassionate treatment for a wide range of conditions, develop scholarly expertise within the wider field of Psychiatry, and foster their own personalized approaches to meet the specific needs of each person in their care. He strives to create a training environment that is inclusive, intellectually stimulating, clinically comprehensive, and collaborative. He continues to treat his own patients in a small faculty practice and supervise care in the outpatient department.
***Please note, Dr. Knoepflmacher is currently NOT accepting new patients.
Biographical Info
Dr. Knoepflmacher attended Columbia University, where he graduated magna cum laude. After college, he completed an MFA in Film Production at the University of Southern California School of Cinematic Arts. He embarked on a successful career in the entertainment industry as an editor specializing in theatrical and television marketing campaigns for major studio films. After several years, Dr. Knoepflmacher left the entertainment business to begin medical training at Oregon Health and Sciences University in Portland, Oregon.
While in medical school, he was honored as the top medical student in Psychiatry, inducted into the Gold Humanism Honor Society, and was chosen for the Leonard Tow Humanism in Medicine Award. Dr. Knoepflmacher completed his psychiatry residency at New York-Presbyterian/Weill Cornell Medical Center, where he was selected as chief resident, presented with the American Psychiatric Association Resident Recognition Award upon graduation, and was chosen as a fellow by the Group for the Advancement of Psychiatry.
Dr. Knoepflmacher brings his unique background to his work as a psychiatrist, consultant, educator, and administrative leader. His past pursuits in a creative field and high-pressure business environments have informed his empathic approach to treating individuals struggling with personal, professional, academic, and artistic challenges. Additionally, he has worked as a consultant with leaders of external corporate and academic institutions to provide expert counsel on issues related to mental health and management of personnel. Dr. Knoepflmacher has contributed to multiple books, articles, and papers within the field of psychiatry and edited a video used nationwide to train psychiatry residents about substance use disorders. In addition to extensive clinical experience in multiple settings, he has supervised numerous residents on psychopharmacological and psychotherapeutic interventions. In 2020, he received an award for his dedicated teaching and outstanding mentorship in medical student education. He holds two key leadership roles within the Department of Psychiatry at Weill Cornell Medicine, as the Director of the General Psychiatry Residency Program and Vice Chair of Education.
Honors and Awards
2016 APA Resident Recognition Award
2016 Scott Schwartz - American Academy of Psychoanalysis and Dynamic Psychiatry Award
2015 Psychoanalytic Fellowship – New York Psychoanalytic Society & Institute
2015 DOC (Doctor On Call) of the Year Award - New York Presbyterian Westchester Division
2014 GAP (Group for the Advancement of Psychiatry) Fellowship
2012 Leonard Tow Humanism in Medicine Award
2012 Outstanding Medical Student in Psychiatry Award
2011 Gold Humanism Honor Society Inductee
Clinical Expertise
Mood Disorder
Anxiety Disorder
Family Problems
Psychopharmacology
Work Related Problems
Relationship Problems
Couples Therapy
Psychotic Disorder
Obsessive Compulsive Disorder
Executive Mental Health
Young Adult Mental Health
College Age Mental Health
Education
Oregon Health Sciences University, College of Medicine

University of Southern California
Appointments
Assistant Attending Psychiatrist

NewYork-Presbyterian Hospital

Assistant Professor of Clinical Psychiatry

Weill Cornell Medical College, Cornell University
External Relationships
Relationships and collaborations with for-profit and not-for profit organizations are of vital importance to our faculty because these exchanges of scientific information foster innovation. As experts in their fields, WCM physicians and scientists are sought after by many organizations to consult and educate. WCM and its faculty make this information available to the public, thus creating a transparent environment.
No External Relationships Reported