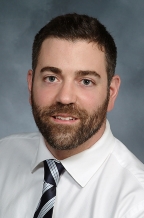 Daniel A Barone, M.D.
Provider of world-class care at NewYork-Presbyterian
Locations and Appointments
Insurances Accepted
Please contact the doctor's office to verify that your insurance is accepted.
Blue Access
EPO
HMO
Mediblue (Senior)
PPO
Freedom
Liberty
Medicare Advantage
Metro/Core/Charter
About Daniel A Barone, M.D.
Biographical Info
Dr. Daniel Barone received his medical degree from New York Medical College in 2006 after graduating summa cum laude from Fordham University in 2001. He completed an internship in Internal Medicine at Saint Vincent's Catholic Medical Center in 2007 and a residency in Neurology at Beth Israel Medical Center in 2010. He then went on to complete a fellowship in Sleep Disorders at Stony Brook University Medical Center in 2011.
Dr. Barone is currently the Associate Medical Director of the Weill Cornell Center for Sleep Medicine and an Associate Professor of Clinical Neurology at Weill Cornell Medical College and an Attending Neurologist at New York-Presbyterian/Weill Cornell Medical Center. He specializes in the evaluation and management of patients with all forms of sleep disorders including sleep apnea, restless legs syndrome, insomnia, and narcolepsy. He is certified by the American Board of Psychiatry and Neurology in Both Neurology and Sleep Medicine. He is a member of the American Academy of Neurology, and is a fellow of the American Academy of Sleep Medicine.
Dr. Barone is the first author of multiple peer-reviewed publications on a variety of topics in sleep medicine, and has appeared in several media pieces. His first book, "Let's Talk About Sleep," was published in January, 2018, by Rowman & Littlefield.
Publications:
Barone, Daniel A., with Lawrence A. Armour. The Story of Sleep: From A to Zzzz. Rowman & Littlefield, 2023. https://www.amazon.com/Story-Sleep-Zzzz-Daniel-Barone-ebook/dp/B0BL8SBMNM
Barone, Daniel A., with Lawrence A. Armour. Let's Talk About Sleep. Rowman & Littlefield, 2018. https://www.amazon.com/Lets-about-Sleep-Daniel-Barone/dp/1538131218/
Barone DA and Henchcliffe C. Rapid Eye Movement Sleep Behavior Disorder and the Link to Alpha-Synucleinopathies. Clin Neurophysiol. 2018 Aug;129(8):1551-1564. doi: 10.1016/j.clinph.2018.05.003. Epub 2018 May 29.
Barone DA, Ebben MR, DeGrazia M, Mortara D, Krieger AC. Heart Rate Variability in Restless Legs Syndrome and Periodic Limb Movements of Sleep. Sleep Sci. 2017 Apr-Jun;10(2):80-86. doi: 10.5935/1984-0063.20170015.
Barone DA, Chokroverty S. Neurologic Diseases and Sleep. Sleep Med Clin. 2017 Mar;12(1):73-85. doi: 10.1016/j.jsmc.2016.10.007. Epub 2016 Dec 1.
Barone DA, Ebben MR, Samie A, Mortara D, Krieger AC. Autonomic dysfunction in isolated rapid eye movement sleep without atonia. Clin Neurophysiol. 2014 Aug 21.
Barone, DA, Krieger, AC. Stroke and Obstructive Sleep Apnea: A Review. Current Atherosclerosis Reports. 2013 Jul;15(7):334.
Board Certifications
American Board of Psychiatry & Neurology (Neurology)
American Board of Psychiatry & Neurology (Sleep Medicine)
Clinical Expertise
Sleep Apnea
Neurology Sleep Medicine
Insomnia
Narcolepsy
Sleep Disorder
Apnea
Sleep Disorder Breathing
Obstructive Sleep Apnea
Snoring
Restless Legs Syndrome
Periodic Limb Movement Disorder
Parasomnia
Circadian Rhythm Disorder
Excessive Daytime Sleepiness
Sleepwalking
Sleep and Snoring Disorders
Central Sleep Apnea
Obesity Hypoventilation Syndrome
REM Behavioral Disorder
Sleepiness
Dream Enactment Behavior
Sleep Terrors [Night Terrors]
Delayed Sleep Phase Syndrome
Advanced Sleep Phase Syndrome
Daytime Sleepiness
Hypersomnia
Extreme Obesity With Alveolar Hypoventilation
Sleep-Related Hypoventilation
Sleep Study
Home Sleep Study
Attended Sleep Study With Continuous Positive Airway Pressure (CPAP)
Sleep Study With Bilevel Positive Airway Pressure (Bipap)
Appointments
Associate Attending Neurologist

NewYork-Presbyterian Hospital

Associate Professor of Clinical Neurology

Weill Cornell Medical College, Cornell University
External Relationships
Relationships and collaborations with for-profit and not-for profit organizations are of vital importance to our faculty because these exchanges of scientific information foster innovation. As experts in their fields, WCM physicians and scientists are sought after by many organizations to consult and educate. WCM and its faculty make this information available to the public, thus creating a transparent environment.
Consultant:
2nd.MD
Comfort DTC, Inc.
CPAP.com
SELF Magazine
Other Interest:
2nd.MD
Comfort DTC, Inc.
CPAP.com
Rowman & Littlefield
SELF Magazine