You are here
Thangamani Muthukumar, M.D.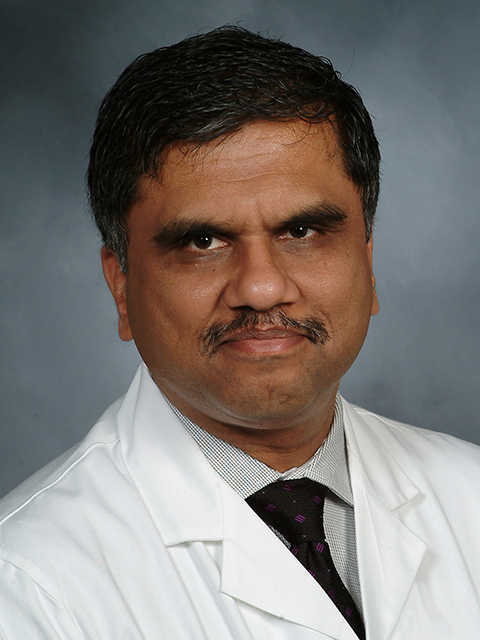 View Research
Call for appointment
(212) 746-3099
Call for appointment
(212) 746-3020
3.
Nephrology
424 East 70th Street
New York, NY 10021
P: 646-962-2605 | F: 646-962-0155
Call for appointment
646-962-2605
Personal Statement
"I am physician trained to treat people with kidney problems. It is a high honor and distinct privilege to serve such patients and my goal is to provide superb care. I actively pursue research to better understand kidney transplant rejection. Knowing and being involved in kidney transplant research helps me advise my patients on their best available treatment options."
View Biography
Specialties/Expertise
Board Certifications
Internal Medicine
Nephrology
Specialties
Expertise
Education/Training
M.B.,B.S., Madras Medical College, University of Madras (India), 1988
M.D., Stanley Medical College, Dr M.G.R Medical University (India), 1994
Biography
Titles
Assistant Attending Physician
NewYork-Presbyterian Hospital
Assistant Professor of Medicine
Weill Cornell Medical College, Cornell University
Biography
Thangamani Muthukumar, M.D., M.S., is an assistant professor of medicine at the Weill Cornell Medical College and an assistant attending physician at the NewYork-Presbyterian Hospital. He is the associate director (research) for the nephrology fellowship program at Cornell. He is board certified in internal medicine and nephrology.
Dr. Muthukumar trained as a physician and a nephrologist in India and again in the U.S.A. He graduated from the Madras Medical College, Chennai (Madras), India and after residency in medicine, completed his nephrology fellowship at the Post Graduate Institute of Medcial Education and Research, Chandigarh, India. He joined as a research fellow at Cornell in 2001, in the transplantation immunology research laboratory of Dr. Manikkam Suthanthiran, M.D., Stanton Griffis Distinguished Professor of Medicine.
Dr. Muthukumar subsequently did his residency in medicine and fellowship in nephrology at the New York Presbyterian Hospital-Cornell, and upon completion, joined the faculty at Cornell in 2009. He also serves as a nephrology consultant at the Memorial Sloan Kettering Cancer Center and at the Hospital for Special Surgery.
Dr. Muthukumar's research is primarily focused on the molecular aspects of kidney transplant rejection. He has published extensively in this area and is supported by grants from the National Institutes of Health and from the American Society of Transplantation. Dr. Muthukumar has also received advanced training in research methodology and graduated recently from the Weill Cornell Graduate School of Medical Sciences with a master's degree in clinical and translational investigation.