You are here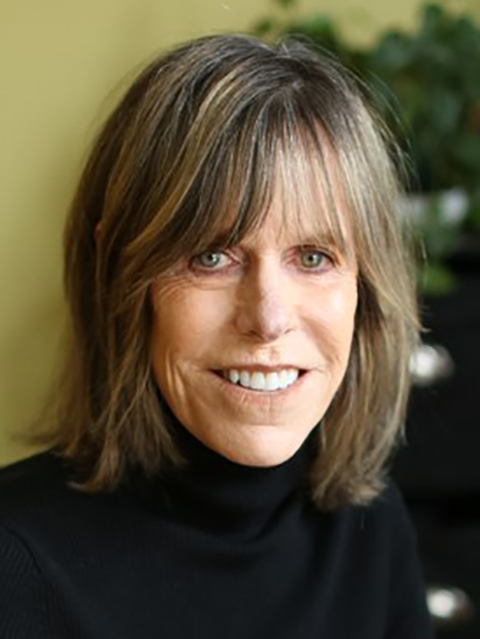 View Research
Call for appointment
212-821-0622
Personal Statement
Dr. Susan Evans is a Professor of Psychology in Clinical Psychiatry.  Dr. Evans received her Ph.D. in clinical psychology from the New School for Social Research in New York City. She is Director of Education in Psychology and of the Cornell Cognitive Therapy Clinic.  Dr. Evans is an expert in the cognitive behavioral treatment of anxiety and mood disorders (panic disorder, social anxiety, post-traumatic stress disorder, generalized anxiety, phobias, obsessive-compulsive disorder, major depression, dysthymia). She also utilizes a cognitive behavioral approach to promote healthy lifestyles including weight reduction and management, exercise, and stress reduction. She is trained and certified in Cognitive Behavioral Analysis System of Psychotherapy (CBASP) developed for the treatment of chronic depression.
View Biography
Specialties/Expertise
Specialties
Adult Psychiatry
Psychology
General Psychiatry
Women's Psychiatry
Psychiatry
Expertise
Anxiety Disorder
Behavioral Medicine
Cognitive Therapy
Cognitive Behavioral Psychotherapy
Obsessive-Compulsive Disorder
Cognitive-Behavior Therapy
Mood Disorder
Personality Disorder
Insurance Plans Accepted
The following represents most of the managed care plans accepted by this physician. If your insurance carrier does not appear here please contact the physician's office as they may have individual contracts not included on this site.

* indicates this physician is no longer accepting new patients with this insurance plan.
Aetna - Weill Cornell

[POS]

Empire Blue Cross/Blue Shield

[NYPH Employees Only]

Rockefeller University - CoreSource
Education/Training
Ph.D., New School for Social Research, 1994
M.A., New School for Social Research, 1991
Honors and Awards
Award of Excellence, Alumni Association, Cornell University Medical College, 1995
Chief Research Fellow, Cornell University Medical College: 1995-1997
Founding Fellow, Academy of Cognitive Therapy: 2000-
Outstanding Director of Training in Psychology Award, Weill Cornell Medical College Internship Class, 2007
President (Elected), Payne Whitney Faculty Council: 2007-2009
Teacher of the Year Award, Weill Cornell Clinical Psychology Internship, 2008-2009
Selected Member, 2013 American Psychological Association Leadership
Institute for Women in Psychology, 2013
Certified Supervisor/Consultant, Academy of Cognitive Therapy, 2013
Senior Scholar, Weill Cornell Clinical Scholar's Institute, 2013
President, NYC-CBT Association, 2012-2014
Biography
Titles
Professor of Psychology in Clinical Psychiatry
Weill Cornell Medical College
Attending Psychologist
NewYork-Presbyterian Hospital
Biography
Dr. Susan Evans participated as a CBASP therapist in two large multi-site studies on the effectiveness of CBASP for chronic and treatment resistant depression. Dr. Evans is also an expert in the area of stress management, specifically Mindfulness Based Stress Reduction (MBSR). MBSR involves training in mindfulness meditation and aims to promote mind-body health and well-being. After completing an internship in MBSR in 2000 at the Center for Mindfulness at the University of Massachusetts Medical School, Dr. Evans established the Mindfulness Based Stress Reduction Program at New York Presbyterian Hospital. The mission of the program is to deliver the MBSR group treatment to patients in the community and to conduct research on its effect.
In recognition of her expertise and contributions, Dr. Evans was selected for the American Psychological Asssociation Leadership Institute of Women in Psychology.  She is a founding fellow of the Academy of Cognitive Therapy and a founding member of the New York City-Cognitive Behavior Therapy (NYC-CBT) Association. Dr. Evans has authored numerous articles and chapters on cognitive behavioral therapy, and studies in the areas of posttraumatic stress disorder, generalized anxiety disorder, depression, HIV/AIDS, and mindfulness based cognitive therapy. Dr. Evans presents her research worldwide and is regularly invited to conduct lectures, seminars and workshops in the US and abroad to professionals. Her expertise has been highlighted in various popular media outlets such as CBS Nightly News, Wall Street Report, New York Times, New York Magazine, the Huffington Post, Business Insider, Elle, Women's Day, Lifetime and Fitness, and Women's Health  magazines. She contributes regularly to the Weill Cornell Medical College's Women's Health Advisor.
To schedule appointments:
Call - (212) 821-0622 
Email - sue2002@med.cornell.edu