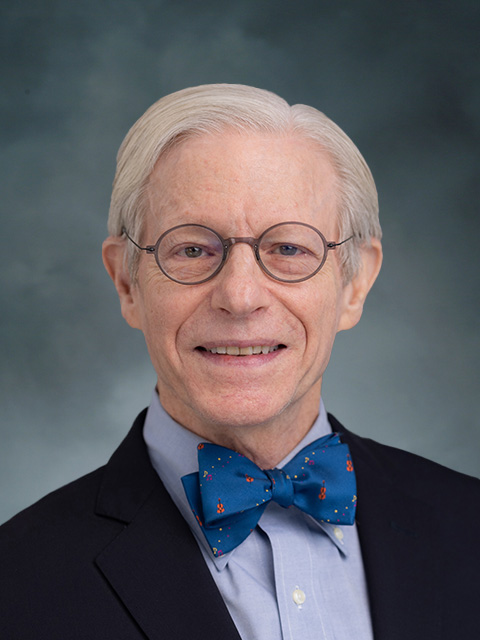 Steven Cohen, MD, MPH
Provider of world-class care at NewYork-Presbyterian
Locations and Appointments
Insurances Accepted
Please contact the doctor's office to verify that your insurance is accepted.
Freedom
Liberty
Medicare Advantage
Metro/Core/Charter
About Steven Cohen, MD, MPH
Biographical Info
Dr. Steven Cohen is Assistant Professor of Dermatology and Director, Weill Cornell Dermatology Center for Hidradenitis Suppurativa. His academic career spans 46 years, including bench research, acute disease epidemiology, and clinical medicine. A graduate of the University of Pennsylvania School of Medicine ('71), Dr Cohen completed his internship at the University of California San Francisco General Hospital. After serving in the US Public Health Service, he completed a joint residency in dermatology and preventive medicine while receiving an M.P.H. ('78) from Yale. He joined the Yale Medical School faculty in 1977 with joint appointments in Dermatology, and Public Health (Assistant Professor). In 1984, Dr. Cohen moved to the Cornell University School of Medicine (Associate Professor), as well as to the Rockefeller University (Visiting Physician). In 1988, he was recruited to the Mount Sinai School of Medicine as Professor of Dermatology and Chair of the Department of Dermatology at the Beth Israel Medical Center. After realignment in 1994, Beth Israel became University Hospital and Manhattan Campus of the Albert Einstein College of Medicine where Dr. Cohen was appointed Professor of Medicine (Dermatology). In 2001, Dr. Cohen assumed the position of Professor and Deputy Chair of the Department of Dermatology at the Mount Sinai School of Medicine. He served as Resident Program Director and Co-Chief of the Section of Dermatopharmacology. In January 2006, Dr. Cohen moved to the Albert Einstein College of Medicine where he served as Chief of Dermatology and Residency Program Director. He started a Dermatopharmacology Unit in 2008 and The Hidradenitis Suppurativa (HS) Center in 2016. The Center is one of a handful of dedicated facilities in the United States for the care and study of HS. As Director, Dr. Cohen has been seeing more than 800-1000 patients with the disease. He recently accepted an invitation to join the Weill Cornell dermatology faculty with a mandate to launch an HS Center.
Dr. Cohen is a recognized authority in the fields of hidradenitis suppurativa and the treatment of complex medical dermatology disorders. His curriculum vitae features 250 publications, with 90 original reports in a wide range of journals (e.g., JAMA Dermatology, Journal of the American Academy of Dermatology, International Journal of Dermatology, Pediatric Dermatology, Journal of Cutaneous Medicine and Surgery, Cancer, Journal of Occupational Medicine); He is co-author of a highly regarded textbook,. "Atopic Dermatitis and Other Eczemas," as well as numerous book chapters and reviews. Dr. Cohen is a Fellow of the American Academy of Dermatology, Society for Investigative Dermatology, Manhattan Metropolitan Dermatological Society (President, 1998-99), New York Academy of Medicine (President Dermatology Section, 1999-2000), and the New York Dermatological Society (NYDS) (President, 2007-8; Secretary-Treasurer 2016-19).
Among his scholarly honors, Dr. Cohen was cited in 1994, 2001, and 2004 as "Outstanding Dermatology Teacher" by the Department of Dermatology, Mount Sinai School of Medicine. He has been honored by the Eberly College of Science Alumni Society of Pennsylvania State University as recipient of the Outstanding Science Alumni Award (1997). In 2001 Dr. Cohen was elected to the American Dermatological Association. He has been repeatedly included among the Best Doctors in New York for more than two decades. In February 2006, he was and remains the first dermatologist ever to receive the Parker J. Palmer Courage to Teach Award of the Accreditation Council for Continuing Medical Education. He was recently inducted into the Leo Davidoff Society for Excellence in Teaching at Albert Einstein College of Medicine (2022). Dr. Cohen has contributed to training nearly 250 dermatology residents and research fellows during a career that spans four and a half decades.
Dr. Cohen has a unique athletic background as twice National Collegiate Athletic Association All-Around Gymnastic Champion (1966/1967) and was the top-ranked member of the United States Gymnastic Team in the Mexico City Olympic Games (1968) at the conclusion of his first year in medical school. He was inducted into the United States Gymnastics Hall of Fame in 1991.
Board Certifications
American Board of Dermatology
National Board of Medical Examiners
Clinical Expertise
Complex Medical Dermatology
Hidradenitis Suppurativa
Bullous Pemphigus
Skin Boils/Cysts
Skin Abscess
Skin Lesions
Skin Ulcers
Education
Yale University School of Medicine

University of Pennsylvania School of Medicine

Pennsylvania State University
Appointments
Assistant Attending Dermatologist

NewYork-Presbyterian Hospital

Professor of Dermatology (Pending Appointment at Rank)

Weill Cornell Medical College, Cornell University
External Relationships
Relationships and collaborations with for-profit and not-for profit organizations are of vital importance to our faculty because these exchanges of scientific information foster innovation. As experts in their fields, WCM physicians and scientists are sought after by many organizations to consult and educate. WCM and its faculty make this information available to the public, thus creating a transparent environment.
No External Relationships Reported