Stacy Kaminski, MS, RDN, CDN, CDCES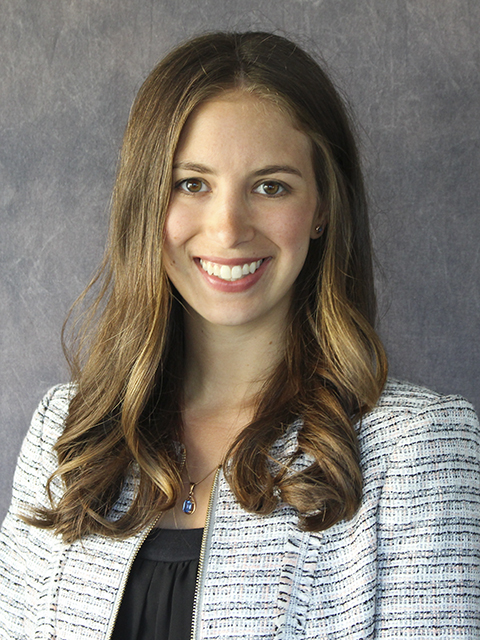 Stacy Kaminski, MS, RDN, CDN, CDCES
Provider of world-class care at NewYork-Presbyterian
Locations and Appointments
About Stacy Kaminski, MS, RDN, CDN, CDCES
Personal Statement
Stacy Kaminski is a Registered Dietitian and Certified Diabetes Care and Education Specialist dedicated to providing comprehensive medical nutrition therapy at the NewYork-Presbyterian Weill Cornell Medicine Department of Surgery and the Center for Advanced Digestive Care. She counsels pre- and post-operative bariatric surgery patients in the outpatient setting on nutritionally sound ways to achieve long lasting weight loss. She also serves as a moderator for the Cornell GI Metabolic & Bariatric Surgery Program's bi-monthly support group. In addition to her expertise in 1:1 nutrition counseling, Stacy advocates for the adoption of healthy nutritional and lifestyle choices to help reduce the incidence of obesity and other chronic diseases.
Stacy graduated with a Bachelor of Science degree in Business Administration from University at Buffalo and a Master of Science degree in Nutrition from Hunter College before completing a Dietetic Internship at Northwell Health. Prior to joining NewYork-Presbyterian Hospital, Stacy worked as an inpatient dietitian at NYU Langone Hopsital-Long Island and North Shore University Hospital in general medicine and critical care.
Clinical Expertise
Gastrointestinal Metabolic Surgery
Diabetic Care
Education About Disease Management
External Relationships
Relationships and collaborations with for-profit and not-for profit organizations are of vital importance to our faculty because these exchanges of scientific information foster innovation. As experts in their fields, WCM physicians and scientists are sought after by many organizations to consult and educate. WCM and its faculty make this information available to the public, thus creating a transparent environment.
No External Relationships Reported