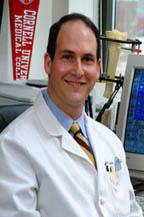 We are happy to introduce the Institute for Limb Lengthening and Reconstruction at Hospital for Special Surgery and New York Presbyterian Hospital. We are a specialty service that is dedicated to the treatment of leg length discrepancy, limb deformity, nonunions, osteomyelitis, and bone defects in the upper and lower limbs in both children and adults. We specialize in the treatment of congenital conditions such as congenital short femur, fibular hemimelia, hemiatrophy, genu varum (bowlegs), dwarfism, and short stature. We treat post-traumatic conditions such as nonunions, limb deformity and shortening, foot and ankle deformity, bone defects and infection. Minimally invasive techniques are used for knee realignment to treat knee arthritis. We use a variety of techniques including external fixation, the Ilizarov method, internal fixation, arthroscopy, and joint replacement. With a dedicated group of physicians and surgeons, nurses, therapists, and operating room personnel, we have been able to achieve excellent results for our patients. Please visit our website
http://www.LimbLengthening.com
for more information.
http://www.hss.edu/htdoc/physicians/physician_biographies/rozbruch.asp
After graduating Magna Cum Laude from the University of Pennsylvania, he attended Weill Medical College of Cornell University from which he graduated with honors in research. Residency training in Orthopaedic Surgery was followed by two fellowships. He did specialized training in Trauma as an AO fellow at the University of Bern in Switzerland. Additional training in adult and pediactric limb lengthening followed at the Maryland Center for Limb Lengthening & Reconstruction.
Dr. Rozbruch is the Director of the Institute for Limb Lengthening & Reconstruction, Co-Chief of the Limb Lengthening Service, and an active member of the Orthopedic Trauma Service at the Hospital for Special Surgery. He is an Assistant Professor of Orthopedic Surgery at Weill Medical College of Cornell University. He is a member of several national medical societies including fellowship in the American Academy of Orthopaedic Surgeons, Orthopaedic Trauma Association, and ASAMI - The Limb Lengthening & Reconstruction Society. He has presented his clinical and research works at national medical meetings and has authored numerous articles in medical journals and chapters in Orthopaedic textbooks.
Insurances
Insurance Plans Accepted
The following represents most of the managed care plans accepted by this physician. If your insurance carrier does not appear here please contact the physician's office as they may have individual contracts not included on this site.

* indicates this physician is no longer accepting new patients with this insurance plan.
Aetna - Weill Cornell

[POS]

Rockefeller University - CoreSource
Publications
Articles
O'Brien SJ, Neves M, Rozbruch SR, DiCarlo E, Arnoczky SP, Warren RF, Wickiewicz T: Anatomy and Histology of the Inferior Glenohumeral Ligament Complex of the Shoulder, American Journal of Sports Medicine 18:5:1990.
Rozbruch SR, Wickiewicz T, DiCarlo E, Potter H: Osteonecrosis of the Knee Following Arthroscopic Laser Meniscectomy. Journal of Arthroscopy 12:2:245, 1996.
Rozbruch SR, Muller U, Gautier E, Ganz R: The Evolution of Femoral Shaft Plating Technique. Clinical Orthopaedics and Related Research 354: 195-208, 1998.
Rozbruch SR, Chang V, Bohne WHO, Deland J: Ganglion Cysts of the Lower Extremity, Orthopedics 21:141-8, 1998
Rozbruch SR, Herzenberg JE, Tetsworth KT, Tuten HR, Paley D: Distraction Osteogenesis for Nonunion after High Tibial Osteotomy. Clinical Orthopaedics and Related Research 394:227-235, 2002
Rozbruch SR, Helfet, DL, Blyakher A: Distraction of Hypertrophic Nonunion of Tibia with Deformity Using Ilizarov/ Taylor Spatial Frame. Archives of Orthopaedic and Trauma Surgery, 2002; 122;295-298.
Rozbruch SR, DiPaoli M, Blyakher AA: Fibula Lengthening Using a Modified Ilizarov Method. ORTHOPEDICS 25:11:1241, November 2002.
Guyette T, Rozbruch SR, Blyakher AA: The Ilizarov Method for Treatment of an Extraarticular Distal Humerus Fracture. Techniques in Shoulder and Elbow Surgery, 3:299-305, 2002
Rozbruch SR, Blyakher A, Haas SB, Hotchkiss R: Correction of Large Bilateral Tibia Vara with the Ilizarov Method. Journal of Knee Surgery 16:1:34-37, 2003.
Inda J I, Blyakher A, O'Malley MJ, Rozbruch SR: Distraction Arthroplasty for the Ankle Using the Ilizarov Frame. Techniques Foot and Ankle Surgery, 2 (4):249-253, 2003
Rozbruch SR. Techniques In Tibial Osteotomy: External Fixation for Proximal Tibial Osteotomy.Orthopaedics.hss.edu 2004 March 5.
DiPaoli M, Rozbruch SR, Helfet DL: Minimal Incision Technique Using a Two-Hole Plate for Fixation of Stable Intertrochanteric Hip Fractures. Orthopedics, 27 (3): 270-274, 2004
Mullen J, Rozbruch SR, Blyakher AA, Helfet DL: Ilizarov for Wound Closure and Bony Union of an Open 3B Tibia Fracture. Case Report Clin Pract Rev, 5(1), 2004
Rozbruch SR, Ilizarov S, Blyakher AA: Knee Arthrodesis with Simultaneous Lengthening Using the Ilizarov Method. Journal of Orthopedic Trauma volume 19; 3:171-179, March 2005.
Rozbruch SR, Paley D, Herzenberg JE, Bhave A: Ilizarov Hip Reconstruction for the Late Effects of Infantile Hip Sepsis. Journal of Bone Joint Surgery- Am. May 2005.
Fragomen A, Ilizarov S, Blyakher A, Rozbruch SR: Proximal Tibial Osteotomy for Medial Compartment Osteoarthritis of the Knee Using the Taylor Spatial Frame. Accepted for publication in Techniques in Knee Surgery, Feb. 2005. In Press.
Book Chapters
O'Brien SJ, Warren RF, Arnoczky SP, Rozbruch SR: Developmental Anatomy of the Human Shoulder and Anatomy of the Glenohumeral Joint, in Rockwood and Matsen: The Shoulder, WB Saunders Co., USA, 1990
Rozbruch SR: Fractures of the Knee. In: Craig, EV: Clinical Orthopaedics; Lippincott Williams & Wilkins, Copyright, 1999, pp.678-690.
Rozbruch SR, Pugh K: Nonunions and Malunions, in Orthopaedic Knowledge Update Trauma 3, upcoming AAOS publication. In Press
Contact Info
520 East 70th Street
Starr Pavilion, 2nd Floor
Appointments
Attending Orthopaedic Surgeon
NewYork-Presbyterian Hospital
Professor of Clinical Orthopaedic Surgery
Weill Cornell Medical College
Attending Orthopaedic Surgeon
Hospital for Special Surgery
Education
M.D., Weill Cornell Medical College, Cornell University, 1990