Srikanth Reddy Boddu, M.D.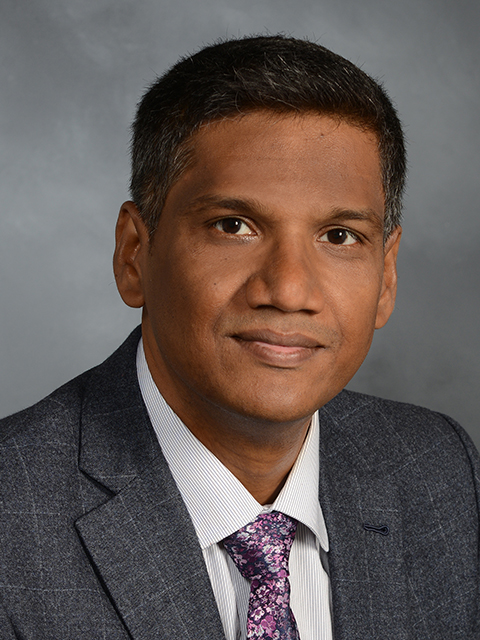 Srikanth Reddy Boddu, M.D.
Provider of world-class care at NewYork-Presbyterian
Medical Specialties
Interventional Neuroradiology
Neurological Surgery
Locations and Appointments
Insurances Accepted
Please contact the doctor's office to verify that your insurance is accepted.
Blue Access
Blue Connection
EPO
HMO
Mediblue (Senior)
PPO
Freedom
Liberty
Medicare Advantage
Metro/Core/Charter
About Srikanth Reddy Boddu, M.D.
Biographical Info
Dr. Srikanth Boddu is an experienced interventional neuroradiologist at Weill Cornell Medicine Neurological Surgery. His areas of clinical expertise include acute stroke, treatment of cerebrovascular disorders such as aneurysms, AVMs, fistulae, carotid stenosis, tumor embolization and intra-arterial chemotherapy. Dr. Boddu also specializes in venous sinus stenting for pseudotumor cerebri and venous pulsatile tinnitus; and Kyphoplasty / Vertebroplasty for vertebral compression fractures in patients with osteoporosis and multiple myeloma. Dr. Boddu sees patients and performs surgery at NewYork-Presbyterian Queens and New York-Presbyterian/Weill Cornell Medical Center.
TRAINING
Dr. Boddu earned his MBBS medical degree from JSS Medical College in Mysore, India, in 2002. He completed a surgical residency in 2006, radiology residency in 2010 and Interventional Neuroradiology fellowship in 2012 at Queens Medical Center, the first purpose built teaching hospital in United Kingdom and the largest of its kind in Europe. He was board certified by both the Royal College of Surgeons, Edinburgh and the Royal College of Radiologists, London. Dr. Boddu was awarded the Certificate of Completion of Specialist Training by General Medical Council, UK, the highest medical training in the United Kingdom, in 2012. Subsequently, Dr. Boddu moved to USA and has completed a yearlong ACGME diagnostic neuroradiology fellowship at Emory University in Atlanta followed three years of Interventional Neuroradiology fellowship training at NewYork-Presbyterian and Weill Cornell Medicine. In 2017 Dr. Boddu earned M.D. degree conferral by the New York State Board of Regents.
RESEARCH
Dr. Boddu's research interests include neuroprotection and recanalization in acute ischemic stroke, radiation safety, tumor embolization, venous sinus stenting, aneurysm flow diversion, and management of unruptured cerebral arteriovenous malformations. Dr. Boddu won the prestigious "Anu Dhamera" regional award in 2008 for his research on predictors of hemorrhagic presentation and management of cerebral arteriovenous malformations (AVMs). He also shared the "Roentgenfest" regional award in 2011 for research on subarachnoid hemorrhage. Dr. Boddu has presented his research at several national and international meetings and published his research in multiple peer-reviewed journals, including the Journal of Neurointerventional Surgery, American Journal of Neuroradiology, Clinical Imaging and PLoS One. He has also co-authored book chapters on AVMs, intracranial tumors, and venous intracranial interventions.
Board Certifications
American Board of Neurological Surgery
American Board of Radiology
American Board of Radiology (Neuroradiology)
Clinical Expertise
Aneurysm
Arterial Stenosis
Radiology, Neuro/Interventional
Kyphoplasty
Vertebroplasty
Mechanical Thrombectomy
Pseudotumor Cerebri
Endovascular Embolization of Vessel of Head
Chemoembolization
Tinnitus of Vascular Origin
Vertebral Compression Fracture
Vascular Abnormality of Brain
AVM (Arteriovenous Malformation)
Dural Arteriovenous Fistula
Intracranial Stenting
Vascular Abnormality of Spine
Embolization of Blood Vessel For Neoplasm
Angioplasty
Jugular Vein Stenosis
Dural Arteriovenous Malformation
Dural Venous Sinus Thrombosis
Post-Dural Puncture Headache
Cerebrovascular Malformation
Vein Stenosis
IIH (Idiopathic Intracranial Hypertension)
Intracranial Venous Sinus Stenting
Carotid Stent Occlusion
Arterial Stents
Spine
Kyphoplasty at Multiple Levels
Kyphoplasty of Cervical Spine
Kyphoplasty of Lumbar Spine
Kyphosis
Kyphoplasty or Vertebroplasty
Kyphosis Deformity of Spine
Education
University of the State of New York

University of Nottingham (United Kingdom)

J.S.S. Medical College (India)
Appointments
Assistant Attending Neurological Surgeon

NewYork-Presbyterian Queens

Assistant Professor of Radiology in Neurological Surgery

Weill Cornell Medical College, Cornell University

Assistant Professor of Radiology

Weill Cornell Medical College, Cornell University
External Relationships
Relationships and collaborations with for-profit and not-for profit organizations are of vital importance to our faculty because these exchanges of scientific information foster innovation. As experts in their fields, WCM physicians and scientists are sought after by many organizations to consult and educate. WCM and its faculty make this information available to the public, thus creating a transparent environment.
No External Relationships Reported