Steven D. Spandorfer, M.D.
Reproductive Endocrinology/Infertility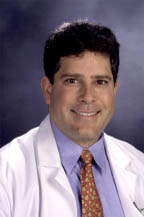 Reproductive Endocrinology/Infertility
Steven D. Spandorfer, M.D.
Provider of world-class care at NewYork-Presbyterian
Medical Specialties
Gynecologic Endocrinology
Reproductive Endocrinology
Reproductive Endocrinology/Infertility
Minimally Invasive Gynecologic Surgery
Locations and Appointments
Insurances Accepted
Please contact the doctor's office to verify that your insurance is accepted.
Blue Connection
EPO
HMO
PPO
Freedom
Liberty
Metro/Core/Charter
About Steven D. Spandorfer, M.D.
Personal Statement
"At CRM, we spend the time necessary with each patient to create an individualized course of treatment. This attention to the individual is a central reason for our outstanding success rates, and an important advantage for our patients."
Biographical Info
Dr. Steven D. Spandorfer is an Associate Professor of Obstetrics and Gynecology and Reproductive Medicine at the Ronald O. Perelman and Claudia Cohen Center for Reproductive Medicine (CRM) at Weill Cornell Medical College. A renowned reproductive medicine specialist, he is board certified in both Obstetrics and Gynecology and Reproductive Endocrinology and Infertility.
Dr. Spandorfer earned his undergraduate degree from Emory University in 1984 and his M.D. in 1988, graduating as a member of Phi Beta Kappa and medical honor society Alpha Omega Alpha. He completed his internship at the Portsmouth Naval Academy in Virginia, and his residency in Obstetrics and Gynecology at the University of Pennsylvania. After completing his fellowship training in Reproductive Endocrinology and Infertility at CRM, he joined the Center's faculty in 1998. He is a Fellow of the American College of Obstetricians and Gynecologists and a member of the American Society of Reproductive Medicine, The Endocrine Society and The Society for Assisted Reproductive Technology.
Dr. Spandorfer offers comprehensive treatment of all reproductive disorders. In addition to his expertise in in vitro fertilization, ovulation induction and other advanced assisted reproductive technologies, he is a skilled laparoscopic and hysteroscopic surgeon.
Dr. Spandorfer is the Clinical Coordinator of the Autologous Endometrial Coculture Program at CRM. He has published groundbreaking research demonstrating that the use of endometrial coculture aids embryo maturation and improves the IVF success rates of patients with poor embryo quality or previous, failed IVF cycles.
He has presented more than 100 abstracts at national and international medical meetings on a range of research topics in reproductive medicine and infertility. He has also authored many articles on important topics in patient care and research for leading medical publications, including groundbreaking articles demonstrating that the use of endometrial coculture aids embryo maturation and improves the IVF success rates of patients with poor embryo quality or previous, failed IVF cycles. His current research interests include autologous endometrial coculture, embryo implantation, multiple failed IVF cycles and uterine and endometrial development.
Dr. Spandorfer sees patients in CRM's Manhattan office. Please call (646) 962-3638 for more information or to schedule an appointment.
You may also visit http://www.ivf.org, CRM's patient resource website, for more information.
Honors and Awards
November, 1991 - U.S. Navy Achievement Medal
February 1995 - ACOG/Zeneca Resident Writing Contest Award Winner "Factors associated with compliance with follow-up in patients treated for outpatient pelvic inflammatory disease." Presented at the1995 ACOG Annual Clinical Meeting in San Francisco, CA
Presented at the April 1995 meeting - Philadelphia Area Reproductive Endocrine Society (P.A.R.E.S.) Research Paper Contest "The Utility of the Endometrial Stripe Thickness as a Predictor of Outcome in Very Early Pregnancies." First Prize
June 1995 - Phillip Williams Award Prize paper "Characteristics of Persistent Ectopic Pregnancy." District III, ACOG
April 1996 - S. Leon Israel Award Prize Paper Philadelphia Obstetrical Society "Postoperative serum hCG levels in patients with persistive ectopic pregnancy after conservative surgical management."
April 1996 - Resident Bowl Competition First Place Delaware Valley Philadelphia Obstetrical Society
May 1996 - Primary Car in OB/GYN Writing Contest Honorable Mention "Cigarette smoking: its effect on the perimenopausal women."
March 1997 - NY Obstetrical Society Research Award, Fellows "Impact of Maternal Age on Outcome after demonstrating a Fetal Heart in IVF pregnancies."
April 1997, ACOG Annual Meeting - ACOG Grant Competition Winner "Immune sensitization to conserved epitopes expressed in human and Chlamydia Trachomatis heat shock proteins and adverse pregnancy outcomes: Correlation with the presence of Bacterial Vaginosis."
June 1998 - Infectious Disease Society of Obstentrics and Gynecology Grant Competition Winner "Humoral and cell-mediated immunity to the 60kD heat shock proteins of Chlamydia Trachomatis, E Coli, and man and woman undergoing in-vitro fertilization: Relation to tubal infertility and pregnancy outcome."
2001 - National Faculty Award, Council of Resident Education in Obstetrics and Gynecology
Board Certifications
American Board of Obstetrics & Gynecology
American Board of Obstetrics & Gynecology (Reproductive Endocrinology/Infertility)
Clinical Expertise
Hysteroscopy
Laparoscopy
In Vitro Fertilization (IVF)
Reproductive Medicine
Minimally Invasive Gyn Surgery
Reproductive Health
Abnormal Uterine and Vaginal Bleeding
Advanced Gynecologic Surgery
Amenorrhea
Artificial Insemination
Assisted Reproduction
Assisted Reproductive Techniques
Complex Gynecologic Surgery
Cryopreservation
Endometriosis
Female Pelvic Surgery
Fertility
Fibroid Surgery
Fibroid Tumor
Gynecological Laparoscopic Surgery
Hysterectomy Surgery
Hysteroscopic Procedures
Hysteroscopic-Advanced Surgery
Female Infertility
Infertility Procedures
Infertility Surgery
Intrauterine Insemination (IUI)
Male Infertility
Menorrhagia
Microsurgical Tubal Surgery
Myomectomy
Ovarian Cyst
Ovulation Induction
Pelvic Pain In Female
Polycystic Ovary
Reproductive Surgery
Tubal Anastomosis
Tubal Ligation
Tubal Ligation Reversals
Tubal Surgery
Uterine Ablations
Education
Emory University School of Medicine
Appointments
Associate Professor of Reproductive Medicine

Weill Cornell Medical College, Cornell University

Associate Attending Obstetrician and Gynecologist

NewYork-Presbyterian Hospital

Associate Professor of Obstetrics and Gynecology

Weill Cornell Medical College, Cornell University
External Relationships
Relationships and collaborations with for-profit and not-for profit organizations are of vital importance to our faculty because these exchanges of scientific information foster innovation. As experts in their fields, WCM physicians and scientists are sought after by many organizations to consult and educate. WCM and its faculty make this information available to the public, thus creating a transparent environment.
No External Relationships Reported