Steven M. Lipkin, MD, PhD
Clinical Genetics and Genomics (MD)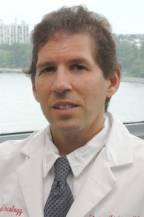 Clinical Genetics and Genomics (MD)
Steven M. Lipkin, MD, PhD
Provider of world-class care at NewYork-Presbyterian
Medical Specialties
Clinical Genetics and Genomics (MD)
Genetic Counseling
Locations and Appointments
Insurances Accepted
Please contact the doctor's office to verify that your insurance is accepted.
Blue Access
EPO
HMO
Mediblue (Senior)
PPO
Freedom
Liberty
Medicare Advantage
Metro/Core/Charter
About Steven M. Lipkin, MD, PhD
Personal Statement
Dr. Lipkin is a physician-scientist who has published in Cell, Cell Stem Cell, Nature Biotechnology, Nature Genetics, Science, Genes and Development, Proceedings of the National Academy of Sciences and Journal of Clinical Investigation, among others.
He is Vice Chair for Research, Weill-Cornell Department of Medicine. He is a member of the FDA Molecular and Clinical Genetics Panel, which reviews and votes on approval of new genetic tests in the US. He is Director of the Weill Cornell Medical College Adult and Cancer Genetics Clinic, where he practices as a Clinical Geneticist and supervises Genetic Counselors, and Director of the Program in Mendelian Genetics. He directs a research laboratory that uses massively parallel sequencing, computational biology, mouse models, cell culture and genomics to understand the contribution of genetics to, and mechanisms of, hereditary cancer genetic syndromes. He discovered and mechanistically characterized MLH3, a DNA mismatch repair gene colorectal polyposis and cancer predisposition gene. He has also identified or co-identified 6 B cell malignancy predisposition genes. His lab made important contributions to our understanding of cancer initiating cells and was also the first to model human cancer cells in immune competent mice. He currently leads an NCI multi-institutional Center for Cancer Immunoprevention. He is currently working on developing and validating precision prevention and precision therapies for patients with DNA repair deficient cancers.
Biographical Info
GENETIC TESTING, WELLNESS WHOLE EXOME AND GENOME SEQUENCING, EXECUTIVE MEDICINE, ADULT GENETIC DISEASES INCLUDING LYNCH SYNDROME/HNPCC, FAMILIAL ADENOMATOUS POLYPOSIS, HEREDITARY BREAST AND PANCREATIC CANNCER, LI-FRAUMENI, JUVENILE POLYPOSIS, PEUTZ-JEGHERS SYNDROME AND OTHER DISORDERS
Dr. Lipkin is a board certified Medical Geneticist with a focus on genetic testing for adult and cancer genetic diseases, including the Lynch Syndrome, Familial Adenomatous Polyposis, and Hereditary Pancreatic Cancer among others. He is an authority on cancer and adult genetic syndromes, with a particular emphasis on hereditary Gastrointestinal cancer syndromes. He is the author of MAPP-MMR, a bioinformatic program that is used to interpret whether Lynch syndrome missense variants are deleterious mutations or benign polymorphisms. He practices at Weill Medical College of Cornell University and New York-Presbyterian Hospital. He trained in Internal Medicine at Duke University and Medical Genetics at the National Human Genome Research Institute.
Honors and Awards
2015-Fellow, American Society of Clinical Investigation (ASCI)
2013 Adjunct Professor of Medicine, School of Basic Medical Sciences, Beijing University
2005-Athalie Clark Junior Faculty Research Scholar Award
2005-2003 American Cancer Society Research Scholar
2000 Board Certification American College of Medical Genetics
1999 Board Certification, American Board of Internal Medicine
1995-1986 NIH Medical Scientist Training Program Fellowship
1986 Summa cum laude, Princeton University
1986 Phi Beta Kappa, Princeton University
Board Certifications
American Board of Medical Genetics
Clinical Expertise
Cancer Genetics
Whole Exome Sequencing
Genetic Testing
Inflammatory Bowel Diseases (IBD)
Education
University of California, San Diego School of Medicine
Appointments
Professor of Genetic Medicine

Weill Cornell Medical College, Cornell University

Weill Cornell Medical College, Cornell University

Gladys and Roland Harriman Professor of Medicine

Weill Cornell Medical College, Cornell University

NewYork-Presbyterian Hospital
External Relationships
Relationships and collaborations with for-profit and not-for profit organizations are of vital importance to our faculty because these exchanges of scientific information foster innovation. As experts in their fields, WCM physicians and scientists are sought after by many organizations to consult and educate. WCM and its faculty make this information available to the public, thus creating a transparent environment.