Steven M. Markowitz, M.D.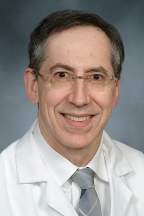 Steven M. Markowitz, M.D.
Medical Specialties
Cardiology
Clinical Cardiac Electrophysiology
Locations and Appointments
Video Visits Available
Insurances Accepted
Please contact the doctor's office to verify that your insurance is accepted.
Blue Access
Blue Connection
EPO
HMO
Mediblue (Senior)
PPO
Freedom
Liberty
Medicare Advantage
Metro/Core/Charter
About Steven M. Markowitz, M.D.
Personal Statement
As a cardiologist who specializes in heart rhythm abnormalities, I have witnessed dramatic changes in our understanding of arrhythmias and in treatment possibilities to improve health and longevity of our patients. Treatments that are now considered routine were unimaginable when I started my medical career. I am fortunate to have access to the latest advances in technology and a highly trained, professional team that shares a common goal of achieving optimal outcomes in patient care. But more importantly, my colleagues and I recognize that treating a patient with heart rhythm ailments requires attention not only to technical considerations but also to coping with the impact of arrhythmias on lifestyle and overall wellbeing. In this specialty, we have the ability to provide therapies that not only prolong life but also improve its quality.
My practice is devoted to treatment of patients with arrhythmias, including rapid heart rhythms such as atrial fibrillation and flutter, supraventricular tachycardia, and ventricular tachycardia. I also treat patients with abnormally slow heart rhythms (known as bradycardia). I perform interventional procedures aimed at alleviating these conditions, specifically catheter ablation, pacemaker implantation, defibrillator implantation, and cardiac resynchronization therapy.
Biographical Info
Dr. Markowitz is a Professor of Medicine and Associate Director of Cardiac Electrophysiology Laboratories. He specializes in treating patients with arrhythmias (abnormal heart rhythms) and provides care in all aspects clinical electrophysiology. This includes the evaluation of patients with the following conditions:
-Supraventricular arrhythmias such as atrial fibrillation, atrial flutter, atrial tachycardia, supraventricular tachycardia, and Wolff Parkinson White syndrome
-Ventricular arrhythmias such as ventricular ectopy (PVCs), ventricular tachycardia, and ventricular fibrillation
-Syncope (fainting)
-Palpitations
-Patients at high risk for sudden cardiac death, such as those with structural heart disease and those with a high-risk congenital condition (e.g., long QT syndrome, hypertrophic cardiomyopathy, Brugada syndrome, etc.)
-Patients with structural heart disease and refractory congestive heart failure
Dr. Markowitz performs the following procedures for management of patients suffering from any of the above conditions:
-Diagnostic electrophysiologic testing
-Radiofrequency and cryoablation ablation for all types of supraventricular and ventricular arrhythmias
-Implantation of pacemakers, defibrillators and cardiac resynchronization devices, and loop recorders
-Laser lead extraction of pacemaker and defibrillator leads
-Electrical cardioversion
-Tilt table testing
A summary of Dr. Markowitz's Education, Training and/or Faculty Appointments is listed as following:
1988 M.D. - Harvard Medical School
1989 Internship, Internal Medicine - The New York Hospital
1992 Residency, Internal Medicine - The New York Hospital
1995 Fellowship, Cardiology - The New York Hospital - CUMC
1996 Fellowship, Cardiac Electrophysiology - The New York Hospital - CUMC
Honors and Awards
John Harvard Scholarship, Harvard College
Detur Prize, Harvard College
Phi Beta Kappa
Voted one of New York's Best Doctors by Castle Connolly, 2009-2012
US News & World Reports, Best Doctors, 2011
Research Grants:
John Sable Memorial Heart Fund, Independent Order of Oddfellows, Cardiology Fellowship
Medtronic, Inc. Research Grant: Magnetic Resonance Imaging in Patients with Idiopathic Ventricular Tachycardia
Board Certifications
American Board of Internal Medicine (Cardiovascular Disease)
American Board of Internal Medicine (Clinical Cardiac Electrophysiology)
Clinical Expertise
Pacemakers
Cardiac Arrhythmia
Implantable Defibrillators
Abnormal Heart Rhythms
Electrophysiology
Permanent Pacemakers
Arrhythmia
Diagnostic Electrophysiology Study
Atrial Fibrillation
Tachycardia
Cardioversion
Ventricular Tachycardia
Electrophysiology-Arrhythmias
Implant Cardiac Defibrillator
Cardiac Resynchronization
Pacemaker Implant
Clinical Electrophysiology
Syncope
Radiofrequency Ablation
Tilt Table Test
Supraventricular Tachycardia
Palpitations
Appointments
NewYork-Presbyterian Hospital

Weill Cornell Medical College, Cornell University

Professor of Medicine in Pediatrics

Weill Cornell Medical College, Cornell University
External Relationships
Relationships and collaborations with for-profit and not-for profit organizations are of vital importance to our faculty because these exchanges of scientific information foster innovation. As experts in their fields, WCM physicians and scientists are sought after by many organizations to consult and educate. WCM and its faculty make this information available to the public, thus creating a transparent environment.
Professional Services:
Boston Scientific Corporation
Respicardia, Inc
Advisory/Scientific Board Member: