Steven David Roth, J.D., M.D.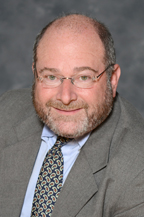 Steven David Roth's, JD, MD interests include General Adult Psychiatry, Psychiatry and the Law, and Hospital Administration.
Dr. Roth directs the Division of Acute Treatment Services at the Westchester Division of NewYork-Presbyterian Hospital/Payne Whitney Westchester, and is an Associate Professor of Clinical Psychiatry at Weill Cornell Medical College. Prior to this, he was the Unit Chief of the Acute Inpatient Personality Disorders unit. He received his undergraduate degree from Columbia University and his medical degree from New York University. He competed residency training in General Psychiatry at the Westchester Division of NewYork-Presbyterian Hospital and a research fellowship at the New York State Psychiatric Institute/Columbia College of Physicians and Surgeons, where he was the Van Ameringen Investigator in Schizophrenia.
Dr. Roth also holds a J.D. degree from Columbia, and practiced law in the areas of Health Care and Medical Malpractice Defense. He has served as a consultant to several courts, and evaluates police officer candidates for a number of municipalities in Westchester County.
Specialties
Adult Psychiatry
General Psychiatry
Contact Info
Weill Cornell Psychiatry Westchester
Appointments
Associate Professor of Clinical Psychiatry
Weill Cornell Medical College
Associate Attending Psychiatrist
NewYork-Presbyterian Hospital
Education
M.D., New York University School of Medicine, 1981