Robert Jeffrey Kaner, M.D.
Pulmonary Disease Medicine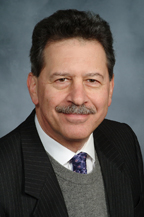 Pulmonary Disease Medicine
Robert Jeffrey Kaner, M.D.
Provider of world-class care at NewYork-Presbyterian
Locations and Appointments
Insurances Accepted
Please contact the doctor's office to verify that your insurance is accepted.
Blue Access
Blue Connection
EPO
HMO
Mediblue (Senior)
PPO
Freedom
Liberty
Medicare Advantage
Metro/Core/Charter
About Robert Jeffrey Kaner, M.D.
Personal Statement
I'm committed to research in the application of cutting edge molecular techniques to advance the understanding of pathophysiology, as well as to further improve the diagnosis and treatment of lung disease.
Biographical Info
Dr. Kaner is Associate Attending Physician at the NewYork-Presbyterian Weill Cornell Medical Center and Associate Professor of Clinical Medicine and Genetic Medicine at Weill Cornell Medicine.
Dr. Kaner was the Principal Investigator of the Weill-Cornell Medicine site of the NIH-sponsored Idiopathic Pulmonary Fibrosis (IPF) Clinical Research Network for which he chaired the Adjudication Committee. He has extensive experience in the phenotyping of subjects with lung disease and their enrollment in research studies. He leads a monthly multidisciplinary ILD conference with Dr. William Travis (MSKCC) and Dr. Chen Zhang (WCM) for the past 15 years. He is the director of the New York Presbyterian Hospital – Weill Cornell Medicine Pulmonary Fibrosis Foundation Clinical Center of Excellence. He participates in clinical trials evaluating various pharmacologic interventions in IPF and other ILDs, sponsored by both NIH and pharma. He leads an ILD biobank, which enhances future translational research opportunities. He leads an observational study to determine the incidence and natural history of ILD following COVID-19 acute respiratory failure.
Dr. Kaner chairs the bronchoscopy sub-study committee of the NHLBI SPIROMICS and SOURCE research networks, which uses RNA-sequencing to evaluate gene expression changes in lung cells associated with smoking and COPD endotypes. He is analyzing the effects of doxycycline on BAL matrix metalloproteinase (MMP) inhibition in HIV-positive individuals with early emphysema, based on his previous translational work. He is also participating in pharmacologic intervention studies in COPD and emphysema sponsored by the ALA, DOD and NIH, including leadership (with Dr. Marshall Glesby) of a Phase II multicenter trial of doxycycline to slow emphysema progression in PLWH. He is the Associate Director of the T32 training program and Associate Fellowship Program Director.
Honors and Awards
Alpha Omega Alpha, University of Pennsylvania School of Medicine (1981)
Dalsemar Research Scholar Award: American Lung Association (1989)
Clinical Investigator Development Award: National Institutes of Health (1994)
Service Excellence Award, New York Presbyterian Hospital (2002)
Principal Investigator, Idiopathic Pulmonary Fibrosis Clinical Research Network: National Institutes of Health (2005)
Board Certifications
American Board of Internal Medicine
American Board of Internal Medicine (Critical Care Medicine)
American Board of Internal Medicine (Pulmonary Disease)
Clinical Expertise
Interstitial Pulmonary Fibrosis
Fibrosis of Lung
Pulmonary Fibrosis
Idiopathic Pulmonary Fibrosis
Interstitial Lung Disease
Chronic Obstructive Pulmonary Disease (COPD)
Emphysema, Unspecified
Complications of Stem Cell Transplant
HIV Pulmonary Complications
Education
University of Pennsylvania School of Medicine
Appointments
NewYork-Presbyterian Hospital

Professor of Clinical Medicine

Weill Cornell Medical College, Cornell University

Professor of Clinical Genetic Medicine

Weill Cornell Medical College, Cornell University
External Relationships
Relationships and collaborations with for-profit and not-for profit organizations are of vital importance to our faculty because these exchanges of scientific information foster innovation. As experts in their fields, WCM physicians and scientists are sought after by many organizations to consult and educate. WCM and its faculty make this information available to the public, thus creating a transparent environment.
Consultant:
Boehringer Ingelheim Ltd
United Therapeutics
Professional Services:
Galapagos NV
PLIANT THERAPEUTICS INC.
PureTech Health
Advisory/Scientific Board Member:
Ownership:
Air Cycle Systems
Doximity, Inc.
Other Interest:
Boehringer Ingelheim Ltd
Genentech, Inc.
Vindico Medical Education