Richard Alan Friedman, M.D.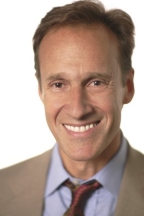 Richard A. Friedman, MD is Professor of Clinical Psychiatry and Director of the Psychopharmacology Clinic. He specializes in Anxiety and Mood Disorders and has expertise in Psycho-Pharmacology and Refractory Depression.
Dr. Friedman is also actively involved in clinical research of Mood Disorders. In particular, he is involved in several ongoing randomized clinical trials of both approved and investigational drugs for the treatment of major Depression, Chronic depression, and Dysthymia.
Dr. Friedman is also a frequent contributor to the New York Times science section and Sunday Review where he writes on Behavioral Science.
Office hours are flexible:
Monday-Friday by appointment.

To schedule appointments:
Call - (888) 694-2255
Insurances
Insurance Plans Accepted
The following represents most of the managed care plans accepted by this physician. If your insurance carrier does not appear here please contact the physician's office as they may have individual contracts not included on this site.

* indicates this physician is no longer accepting new patients with this insurance plan.
Aetna - Weill Cornell

[POS]

Health First
Medicare
Rockefeller University - CoreSource
Publications
Friedman RA: Antidepressants' Black-Box Warning—10 Years Later. N Engl J Med 2014; 371:1666-1668.
Friedman RA, Michels R: How Should the Psychiatric Profession Respond to the Recent Mass Killings? Am J Psychiatry 2013; 170: 455-458
Friedman RA: Grief, Depression, and the DSM-V. N Engl J of Medicine 2012;366:1855-1857.
Friedman RA: Mental Health Experts and Their Role in Discussion of Public Figures. JAMA 2008; 300:1348-1350.
Friedman RA, Leon AC: Expanding the Black Box­ Depression, Antidepressants, and the Risk of Suicide. N Engl J of Medicine 2007; 356:2343-2346
Friedman RA: Uncovering an Epidemic­ Screening for Mental Illness in Teens N Engl J of Medicine 2006;355: 2717-2719.
Friedman RA: Violence and Mental Illness­ How Strong is the Link? N Engl J of Medicine 2006;355:2064-2066.
Friedman RA: The Changing face of teenage drug abuse­the trend toward prescription drugs. N Engl J of Medicine 2006;354:1448-1450.
Friedman, RA: Antidepressants' Black-Box Warning — 10 Years Later. N Engl J of Medicine 2014; 371:1666-1668
Specialties
Psychopharmacology
Adult Psychiatry
General Psychiatry
Clinical Expertise
Personality Disorder
Anxiety Disorder
Mood and Anxiety Disorders
Mood Disorder
Obsessive-Compulsive Disorder
Post Traumatic Stress Disorder (PTSD)
Post-Traumatic Stress Disorder
Psychodynamic Psychotherapy
Psychodynamics
Appointments
NewYork-Presbyterian Hospital
Professor of Clinical Psychiatry
Weill Cornell Medical College
Education
B.A., Duke University, 1978
M.D., Robert Wood Johnson Medical School, University of Medicine and Dentistry of New Jersey, 1982