Roger Franklin Widmann, M.D.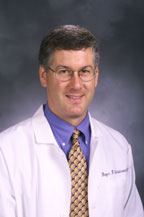 Dr. Widmann completed his medical degree at the Yale University School of Medicine in 1989, and his orthopaedic surgery residency at the Harvard Combined Orthopaedic Surgery Residency Program based at the Massachusetts General Hospital in 1994. He completed his pediatric orthopaedic surgery fellowship tranining at Children's Hospital in Boston in 1995.
He is the Director of Pediatric Orthopaedic Trauma at New York Hospital where he has been on staff since 1995. He is the Chief of the Pediatric Orthopaedic Surgery Service at Hospital for Special Surgery. Dr. Widmann is also the Co-Chief of the Limb-Lengthening Service at the Hospital for Special Surgery, and he is a member of the Scoliosis Service at the Hospital for Special Surgery.
Insurances
Insurance Plans Accepted
The following represents most of the managed care plans accepted by this physician. If your insurance carrier does not appear here please contact the physician's office as they may have individual contracts not included on this site.

* indicates this physician is no longer accepting new patients with this insurance plan.
Aetna - Weill Cornell

[POS]

Empire Blue Cross/Blue Shield

[PPO]

Empire Blue Cross/Blue Shield

[EPO]

Rockefeller University - CoreSource
Publications
Willis, A. A.; Widmann, R. F.; Flynn, J. M.; Green, D. W.; and Onel, K. B.: Lyme arthritis presenting as acute septic arthritis in children. J Pediatr Orthop, 23(1): 114-8, 2003.
Laplaza, F. J.; Widmann, R. F.; Fealy, S.; Moustafellos, E.; Illueca, M.; Burke, S. W.; and Boachie-Adjei, O.: Pancreatitis after surgery in adolescent idiopathic scoliosis: incidence and risk factors. J Pediatr Orthop, 22(1): 80-3., 2002.
Widmann, R. F.; Laplaza, F. J.; Bitan, F. D.; Brooks, C. E.; and Root, L.: Quality of life in osteogenesis imperfecta. Int Orthop, 26(1): 3-6, 2002.
Flynn, J. M., and Widmann, R. F.: The limping child: evaluation and diagnosis. J Am Acad Orthop Surg, 9(2): 89-98, 2001.
Bae, H.; Widmann, R. F.; and Hotchkiss, R. N.: Extreme rotational malunion of the humerus. A case report. J Bone Joint Surg Am, 83-A(3): 424-7., 2001.
Honors and Awards
Phi Beta Kappa, Yale College, 1985. Sigma Xi, 1985
Donjoy Prize for M.D. thesis, Department of Orthopaedic Surgery, Yale School of Medicine, 1989. "Effects of Prefracture Irradiation on the Biomechanical Parameters of Fracture Healing."
Kilfoyle Award, for best resident/fellow paper at New England Orthopaedic Society, November, 1994. "Complications of closed treatment of distal radius fractures in children."
Louis A. Goldstein Award, for the best Clinical Poster presentation at the Scoliosis Research Society Annual Meeting, September 25, 1999. "Routine Preoperative MRI in Adolescent Idiopathic Scoliosis: A Prospective Study of 327 Patients."
AOA-JOA Traveling Fellowship Award to Japan from the American and Japanese Orthopaedic Associations, May-June 2002
Specialties
Orthopedic Surgery
Orthopedics
Pediatric Orthopedics
Clinical Expertise
Hip Dysplasia
Scoliosis
Limb Lengthening
Orthopaedic Trauma
Trauma
Hip Surgery
Contact Info
520 East 70th Street
Starr Pavilion, 2nd Floor
Appointments
Professor of Clinical Orthopaedic Surgery
Weill Cornell Medical College
Attending Orthopaedic Surgeon
NewYork-Presbyterian Hospital
Attending Orthopaedic Surgeon
Hospital for Special Surgery
Education
M.D., Yale University School of Medicine, 1989