Resmi Charalel, M.D., MPH
Vascular and Interventional Radiology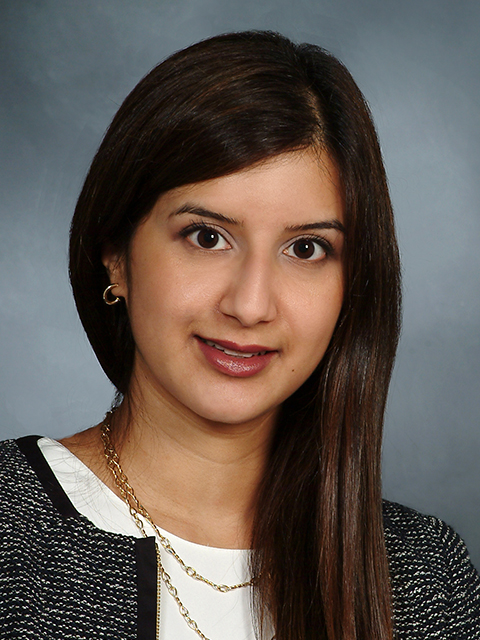 Vascular and Interventional Radiology
Resmi Charalel, M.D., MPH
Provider of world-class care at NewYork-Presbyterian
Medical Specialties
Interventional Radiology
Vascular and Interventional Radiologist
Vascular and Interventional Radiology
Locations and Appointments
Insurances Accepted
Please contact the doctor's office to verify that your insurance is accepted.
Blue Access
Blue Connection
EPO
HMO
Mediblue (Senior)
PPO
Freedom
Liberty
Medicare Advantage
Metro/Core/Charter
About Resmi Charalel, M.D., MPH
Personal Statement
As an Interventional Radiologist using "real-time" advanced medical imaging, I am able to precisely target areas of the body for treatment through incisions that are less than 5 millimeters. I am excited to provide such cutting edge, high-quality medical care to my patients in a thoughtful and personalized manner.
Practicing at Weill Cornell Medicine, allows me to work closely with other world-renowned experts in oncology, medicine and surgery to elevate the quality of care that we each provide individually to the highest possible standard, together as a team. Each and every day, I strive to provide the best quality care to my patients in a compassionate and welcoming environment.
Biographical Info
Resmi Charalel, M.D. M.P.H is a radiologist specializing in Vascular & Interventional Radiology. She is an Assistant Professor of Radiology at Weill Cornell Medicine and an Assistant Attending Radiologist at the NewYork-Presbyterian Hospital-Weill Cornell Medicine.
Dr. Charalel was recruited to join the Weill Cornell Medicine faculty after completing a fellowship in Interventional Radiology at the Mallinckrodt Institute of Radiology at Washington University in St. Louis. Dr. Charalel completed her residency in diagnostic radiology at Weill Cornell Medicine/NewYork-Presbyterian Hospital with specialized interventional oncology training at Memorial Sloan Kettering Cancer Center. She earned her M.D. from Stanford University and her A.B. from Harvard College in Biochemical Sciences.
Dr. Charalel's clinical expertise is in vascular and interventional radiology. Her practice focuses on interventional oncology, liver disease and women's health. She performs a wide variety of image-guided, minimally invasive surgical procedures for the treatment of cancers involving the liver, colon, pancreas, breast, and kidney. These minimally invasive treatment options provide directed, local therapy to maximize tumor death and minimize systemic toxicity. She also cares for liver disease patients who have portal hypertension with treatment options including transjugular intrahepatic portosystemic shunt (TIPS) creation and balloon/plug assisted retrograde transvenous obliteration of gastric varices. In addition to tailored cancer and liver disease treatment, she focuses on women's health, providing minimally invasive treatment options for uterine fibroids and pelvic congestion syndrome patients. Furthermore, she performs a variety of other procedures including complex IVC filter retrieval, chest wall port placement, endovascular embolization, percutaneous ablation, and percutaneous and transvenous biopsies.
Dr. Charalel's research focuses on comparative effectiveness research, patient reported outcomes and quality improvement. She has authored several peer-reviewed articles and presented her award-winning work at several national and international meetings. She serves on national committees to help guide future research and clinical endeavors on a larger scale. Overall, she is dedicated to optimizing clinical care and providing the best quality care to all patients.
In addition to clinical and research activities, Dr. Charalel is an active teacher of fellows, residents, and medical students.
Clinical Expertise
Tumor Embolization
Tumor Ablation
Liver Cancer
Hepatocellular Carcinoma
Liver Metastases
S/P TIPS (Transjugular Intrahepatic Portosystemic Shunt)
Balloon-Occluded Retrograde Transvenous Obliteration of Gastric Varices
Transjugular Liver Biopsy
Portal Hypertension
Women's Health
Pelvic Congestion Syndrome
Uterine Fibroid
Vascular Malformation
Lymphangiogram
Embolization of Thoracic Duct With Imaging Guidance
Anesthesia For Interventional Radiology Venous or Lymphatic Procedure
Aspiration of Joint With Injection
Education
Stanford University School of Medicine
Appointments
Assistant Attending Radiologist

NewYork-Presbyterian Hospital

Assistant Professor of Radiology

Weill Cornell Medical College, Cornell University

Assistant Professor of Population Health Sciences

Weill Cornell Medical College, Cornell University
External Relationships
Relationships and collaborations with for-profit and not-for profit organizations are of vital importance to our faculty because these exchanges of scientific information foster innovation. As experts in their fields, WCM physicians and scientists are sought after by many organizations to consult and educate. WCM and its faculty make this information available to the public, thus creating a transparent environment.
Consultant:
Embolx, Inc
TriSalus Life Sciences
Advisory/Scientific Board Member:
Speaker/Lecturer:
American College of Surgeons
Other Interest:
Instylla Inc.
Sirtex Medical Inc.