You are here
Peter Michael Marzuk, M.D.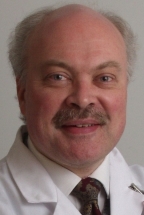 View Research
Personal Statement
Dr. Peter M. Marzuk is the Gertrude Feil Associate Dean of Curricular Affairs, Professor of Psychiatry, and Attending Psychiatrist at the Weill Cornell Medical College and New York-Presbyterian Hospital.
View Biography
Specialties/Expertise
Board Certifications
Specialties
Psychopharmacology
Adult Psychiatry
General Psychiatry
Expertise
Mood and Anxiety Disorders
Suicide
Substance Abuse
Education/Training
B.S., Brown University, 1978
M.D., Columbia University College of Physicians and Surgeons, 1982
Honors and Awards
McCormick Award, American Association of Suicidology 1989
American Psychiatric Association Nancy C.A. Roeske, M.D. Certificate of Recognition for Excellence in Medical Student Education 1994
The Senior List (Cornell University Medical College Class of 1994) for teaching excellence 1994, 1997, 2004, 2009, 2010
Excellence in Teaching Award (Weill Medical College) 2000
Fellow, American Psychiatric Association 2007
2nd Year Teaching Award 2011
Biography
Titles
Professor of Psychiatry
Weill Cornell Medical College
Attending Psychiatrist
NewYork-Presbyterian Hospital
Gertrude Feil Associate Dean of Curricular Affairs
Weill Cornell Medical College, Cornell University
Biography
Dr Marzuk received his Sc.B. in physical chemistry from Brown University, his M.D. from Columbia University, and completed his residency training in medicine and psychiatry at the Hospital of the University of Pennsylvania and The New York Hospital-Payne Whitney Clinic. Dr Marzuk's research interests center on suicide, homicide, violence, substance abuse and mood disorders. His research is directed at identifying epidemiological, clinical, neuropsychological and neurobiological predictors of suicidal behavior and violence with a goal toward prevention at both the individual and population-based levels. He serves as Vice Chair of the Scientific Council of the American Foundation for Suicide Prevention and chairs the Foundation's Research Grants Committee. In addition, he conducts research in medical education. Prior to becoming Associate Dean, Dr Marzuk ran an in-patient mood disorders unit and the psychopharmacology clinic at Payne Whitney Clinic and was director of medical student education in the Department of Psychiatry. He teaches Weill-Cornell students psychopathology and neuropsychopharmacology, and currently serves as the Co-Director of Brain and Behaviour, an integrated learning unit in neuroscience.