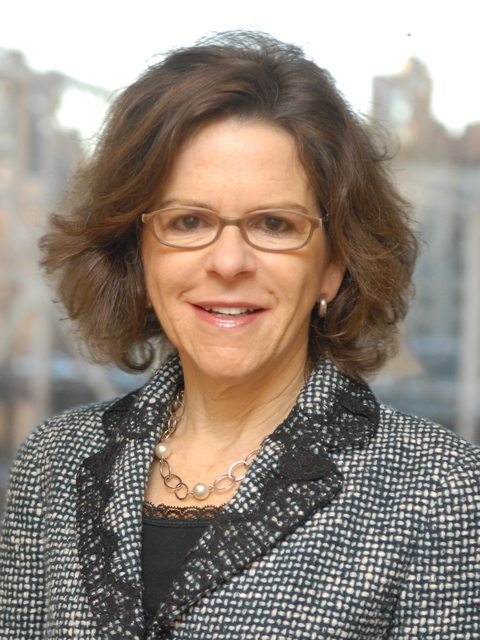 My main goal in practice is to provide superb patient care, with emphasis on comfort, access, and education. It is critically important for patients to understand their risks and diseases, so that they may take control of their own health. As a primary care practitioner, my role is to diagnose the problem when it exists, to teach patients about prevention of disease, and to open the door to exceptional specialists at one of the finest academic medical centers in the country, where I have been privileged to train, teach, and practice.
Dr. Orli Etingin is the Lisa and Sanford B. Ehrenkranz Professor of Clinical Medicine at Weill Cornell Medical College. She served as Vice Chairman of the Department of Medicine at New York Presbyterian Hospital Weill Cornell Medical Center from 1997-2009.
She is the founder and Medical Director of the Iris Cantor Women's Health Center, a multidisciplinary group practice sponsored by the Departments of Dermatology, Medicine, Obstetrics and Gynecology, Radiology, Surgery, and Urology.
Dr. Etingin received her undergraduate degree from Johns Hopkins University. In 1980, she received her medical degree from Albert Einstein College of Medicine in New York. She completed her residency training in Internal Medicine, subspecialty training in Hematology-Oncology and her Chief Residency at the New York Hospital-Cornell Medical Center in 1987.
Dr. Etingin received an NIH Clinical Investigator Award from 1987 until 1992, during which time she conducted laboratory research on thrombosis in vascular cells.
Dr. Etingin became Vice Chairman of the Department of Medicine at New York Hospital-Weill Cornell and established her private practice in 1992. She founded the Center for Women's Healthcare in 1994. Her practice expertise is in Internal Medicine and in (thrombotic) coagulation disorders.
Dr. Etingin is Board Certified in Internal Medicine and Hematology. She is a member of the American Medical Women's Association and the American Medical Association. She is the editor of two nationally distributed newsletters, Women's Health Advisor and Food & Fitness Advisor, and a contributor to Everyday Health http://www.everydayhealth.com/about_etingin.aspx.
Insurances
Insurance Plans Accepted
The following represents most of the managed care plans accepted by this physician. If your insurance carrier does not appear here please contact the physician's office as they may have individual contracts not included on this site.

* indicates this physician is no longer accepting new patients with this insurance plan.
Aetna - Weill Cornell

[POS]

Rockefeller University - CoreSource
Publications
Books, Book Chapters and Reviews:
1. Hematologic Conditions in Women, in Textbook of Women's Health, Wallis, L. Ed., Little, Brown and Co., 1996
2. Associate Editor, Textbook of Women's Health, Wallis, L. Ed., Little, Brown and Co., 1996
Journal articles:
1. Etingin, OR, and DP Hajjar. Nifedipine alters cholesterol metabolism in lipid-laden cells: A possible mechanism of its anti-atherogenic effect. J. Clin. Invest. 75:1554-1558,1985.
2. Etingin,OR, Weksler, BB and DP Hajjar. Cholesterol metabolism is altered by hydrolytic metabolites of prostacyclin in arterial smooth muscle cells. J. Lipid Res.27:530-536, 1986.
3. Hajjar, DP, Marcus, AJ and OR Etingin. Platelet-Neutrophil - Smooth Muscle Cell Interactions. Lipoxygenase-derived mono-and di-hydroxy acids activate cholesteryl ester hydrolysis by the cyclic AMP-dependent protein kinase cascade. Biochemistry 28:8885,1989.
4. Etingin, OR and DP Hajjar. Evidence for cytokine regulation of cholesterol metabolism in herpesvirus infected arterial cells. J. Lipid Res. 31:299-305, 1990.
5. Etingin, OR and DP Hajjar. Enhanced cholesteryl ester hydrolytic activity in aortic tissue of patients on calcium channel blockers. Circ. Res., 66:185-190,1990.
6. Etingin, OR, Silverstein, RL, Friedman, HM and DP Hajjar. Viral activation of the coagulation cascade: Molecular interaction at the surface of infected endothelial cells. Cell, 61:657-662, 1990.
7. Etingin, OR, Hajjar, DP, Hajjar, KA, Harpel, PC, and RL Nachman. Lipoprotein (a) increases PAI-1 expression in human endothelial cells: A potential mechanism in thrombogenesis. J. Biol. Chem. 266:2459-2465,1991.
8. Etingin, OR, Silverstein, RL, and DP Hajjar. Identification of a monocyte receptor on herpesvirus-infected endothelial cells. Proc. Natl. Acad. Sci. 88:7200-7203,1991.
9. Altieri, DC, Etingin, OR, Fair, DS, Brunck, TK, Geltosky, JE, Hajjar, DP, and TS Edgington. Structural motif in Factor X mediates binding to CD 11b/18 on monocytes and herpesvirus infected endothelial glycoprotein C. Science. 254:1200-1203,1991.
10. Nicholson, AC, Etingin, OR, Pomerantz, KB, and DP Hajjar. Dihydropyridine Calcium Antagonist Modulates Cholesterol Metabolism and Eicosanoid Biosynthesis in Vascular Cells. J. Cell. Biochem., 48: 393-400, 1992.
11. Etingin, OR, Silverstein, RL, and DP Hajjar. Viral Activation of Coagulation Cascade. Sem. in Virol. 3: (2) 125-134, 1992.
12. Etingin, OR, Silverstein, RL, and DP Hajjar. von Willebrand Factor Mediates Platelet Adhesion to Virally Infected Endothelial Cells. Proc. Natl. Acad. Sci. 90:5153-5156, 1993.
13. Etingin, OR, Midoneck, S. Clarithromycin Related Toxic Effects of Digoxin, New England Journal of Medicine. 13: 1505, 1995.
Honors and Awards
1. 1980; Alpha Omega Alpha, Medical Honor Society
2. 1980; American Women's Medical Association Award
3. 1980; Edward Weinstein Award in Medicine
4. 1987-1992; NIH Clinical Investigator Award
Clinical Expertise
Women's Health
Thrombotic Disorder
Contact Info
425 E. 61st St.
8-11th Floor
Appointments
Professor of Medicine in Clinical Obstetrics and Gynecology
Weill Cornell Medical College
Lisa and Sanford B. Ehrenkranz Professor in Women's Health
Weill Cornell Medical College
NewYork-Presbyterian Hospital
Professor of Clinical Medicine
Weill Cornell Medical College, Cornell University
Board Certifications
Internal Medicine
Hematology
Education
M.D., Albert Einstein College of Medicine of Yeshiva University, 1980