You are here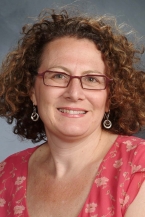 View Research
Personal Statement
Dr. Needell is an Assistant Attending Psychiatrist at the New York Presbyterian Hospital and an Instructor in Psychiatry at Weill Cornell Medicine.
View Biography
Specialties/Expertise
Board Certifications
Psychiatry
Psychiatry, Forensic
Education/Training
M.D., Medical College of Pennsylvania and Hahnemann University, 1996
M.A., University of Michigan, 1984
M.S., Columbia University, 1987
Biography
Titles
Assistant Attending Psychiatrist
NewYork-Presbyterian Hospital
Assistant Professor of Clinical Psychiatry
Weill Cornell Medical College, Cornell University
Biography
DR. NEEDELL IS NO LONGER ACCEPTING NEW PATIENTS. FOR A REFERRAL, PLEASE CALL 1-888-694-2255
Dr. Nancy Needell completed her residency training in General Psychiatry at the Payne Whitney Clinic at the New York Presbyterian Hospital. She pursued additional training through a fellowship in Psychiatry and the Law at Cornell and Columbia Universities. She spent several years working as a forensic psychiatrist, not only treating and evaluating patients but also educating judges, lawyers, and other professionals working in the criminal justice system. Although she has left full-time forensic psychiatry, she still maintains an active forensic evaluation practice. In 2008, Dr. Needell completed a fellowship in geriatric psychiatry; at the New York Presbyterian Hospital-Weill Cornell Medical Center. Much of her clinical work is aimed at providing consultation to general internal medicine physicians and family members caring for older patients with depression or cognitive impairment. She is available for diagnostic consultation, psychotherapy, and psychopharmacology.