November 28, 2017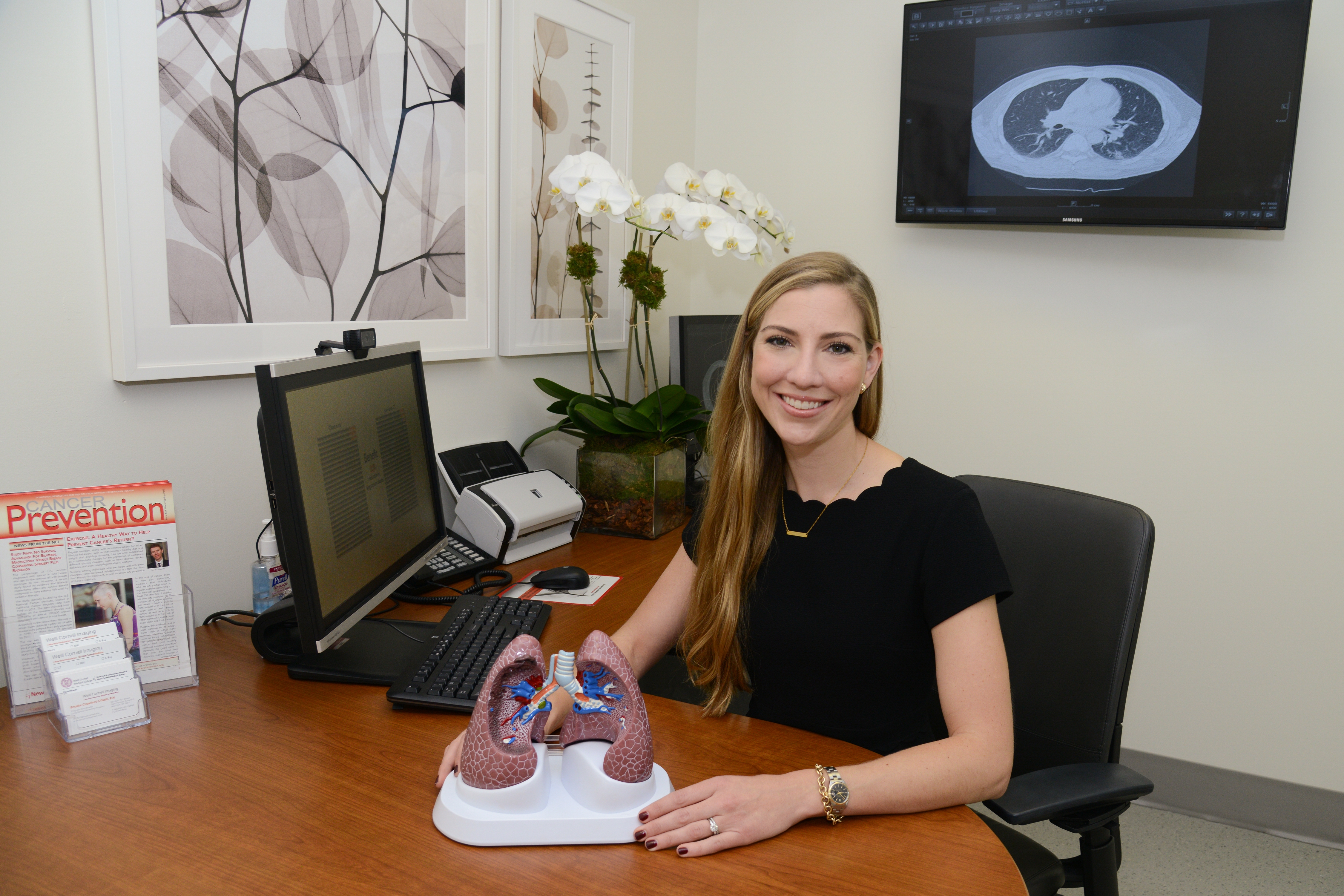 Brooke Crawford O'Neill is the program coordinator for the Lung Cancer Screening Program at NewYork-Presbyterian and Weill Cornell Medicine. She lives on the Upper East Side with her husband and their Labrador Retriever.
When did you join Weill Cornell Medicine?
I joined WCM in September 2013.
What's your day-to-day role?
I wear many hats while managing the day-to-day operations for our comprehensive low-dose CT screening program for individuals at high risk for lung cancer. I am involved in workflow optimization, quality assurance and research. I educate patients and referring providers about screening eligibility, risks and benefits, and appropriate follow-up. Should a patient require additional testing or treatment, I serve as the point person for streamlined communication with our multidisciplinary team of providers.
What's the most rewarding part of your job?
Since the program's start in July 2014, we have identified 23 patients with lung cancer; most were early-stage diagnoses for which patients underwent surgical therapy for curative intent. I am grateful for being given the opportunity to collaborate with an amazing team of clinicians including our director, Dr. Bradley Pua, in building a program that can offer hope and a chance of cure to our patients.
And the most challenging?
Tobacco dependence is very difficult to treat. That said, our experience is consistent with studies showing that participation in a lung cancer screening program increases patients' motivation to quit, resulting in better quit rates than the general population. We have found that when a radiologist reviews the findings, including lung nodules, emphysema and coronary artery calcifications, with a current smoker, it can be an "aha!" moment for the patient to initiate lifestyle changes. I enjoy counseling our patients in tobacco cessation for risk reduction.
What is your proudest moment at Weill Cornell Medicine?
Receiving thank you letters from patients whom I have helped navigate from screening to treatment.
What do you like to do when you're not at work?
I grew up in Florida and try to get out on the water whenever my schedule allows. I enjoy sailboat racing, scuba diving, and more recently stand-up paddleboarding. In my free time, I also volunteer for an organization called the Breast Treatment Task Force, which provides screening, diagnostics and treatment for breast cancer patients without access to care.
What are your favorite things to do in NYC and beyond?
NYC has amazing parks that I am starting to explore with my 8-month old puppy. I also enjoy trying new restaurants, especially those with outdoor seating for my pup.
What's on your bucket list?
I look forward to graduating in May 2018 from the NYU Adult-Gerontology Primary Care Nurse Practitioner Program. After that, travel, travel, and more travel. I would love to dive with whale sharks off Belize or the Maldives.