December 5, 2016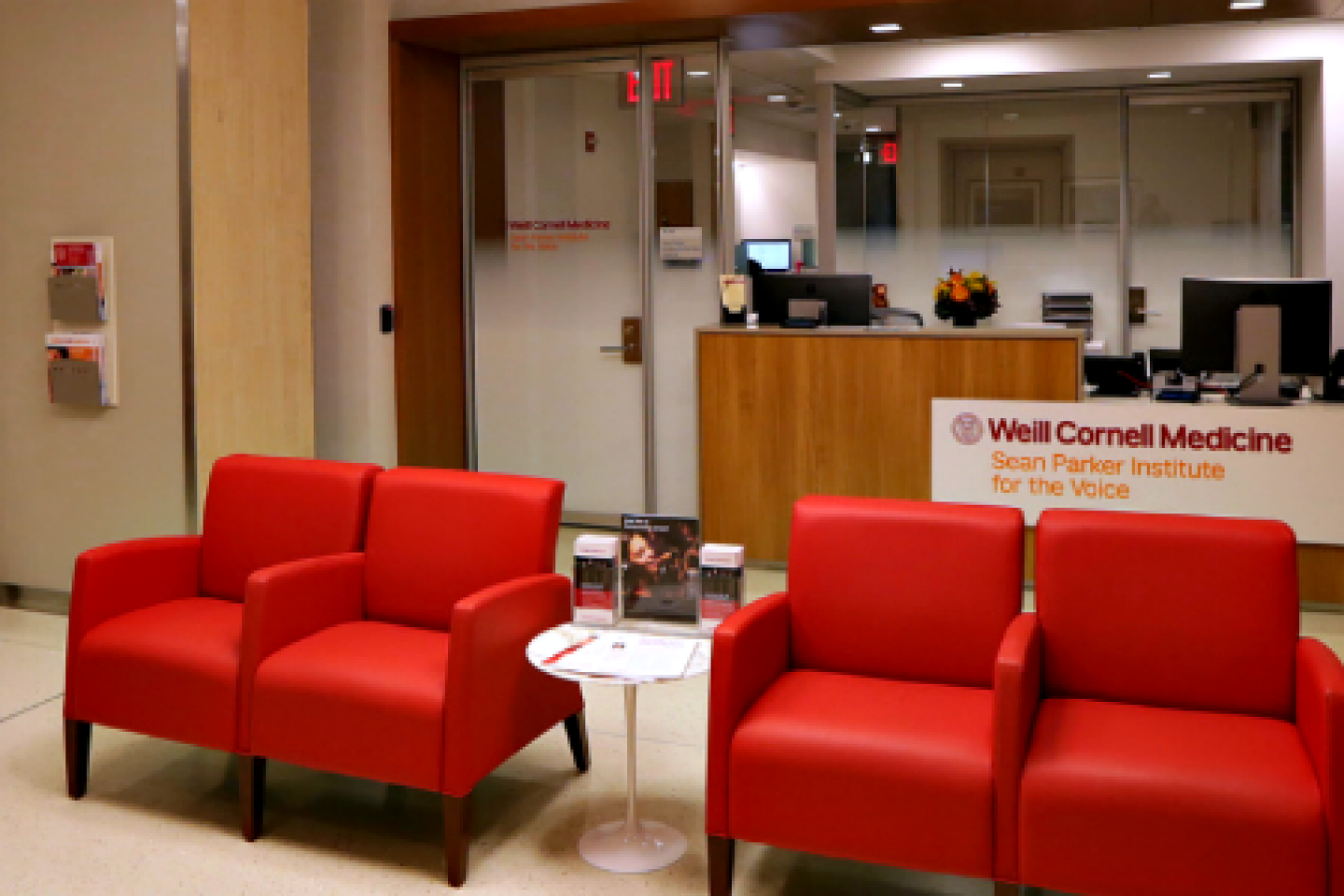 The new clinical offices of the Sean Parker Institute for the Voice, directed by Dr. Lucian Sulica, have opened at 240 East 59th Street (at Second Avenue). The institute, part of the Weill Cornell Medicine Department of Otolaryngology – Head and Neck Surgery, offers expert diagnosis and sophisticated, effective treatment for patients with voice disorders, whether they are performers, public speakers or other intensive voice users, or people with more routine vocal demands.
The specially designed space brings the entire voice care team together under one roof and features the latest evaluation and treatment technologies in an acoustically-optimized environment. Procedure suites are equipped with up-to-date instrumentation for the entire range of office voice procedures and integrated data collection.
The Sean Parker Institute for the Voice participates in the comprehensive and integrated health care program for performing artists at NewYork-Presbyterian/Weill Cornell Medical Center called the Center for the Performing Artist.
For More Information:
Sean Parker Institute for the Voice
240 E. 59th Street, NY, NY 10022
Phone: (646) 962-SING
https://voice.weill.cornell.edu