Socorro, a Neonatal Nurse, Felt Comfortable and Cared For During Treatment of Thyroid Cancer
June 24, 2021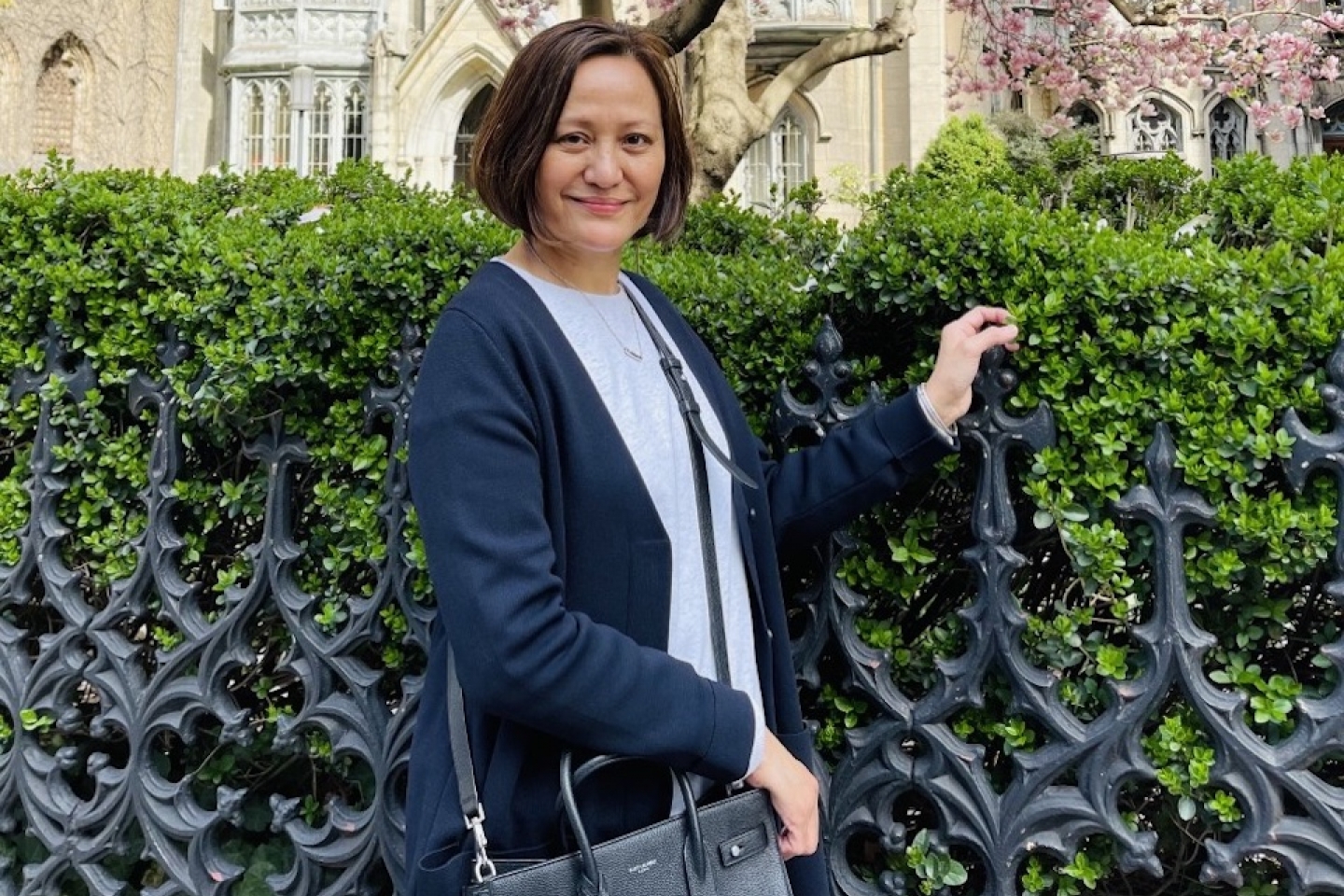 Socorro Luisa Manaloto is a neonatal nurse who lives in New York City. "In 2018, my life changed in an instant," she recalled, "One day, on my way to work, I got short of breath. I tried to catch my breath, but it took a while to recover. I knew that something was wrong."
She quickly scheduled an appointment with her primary care physician and then was referred to an ENT physician. After several tests, she was diagnosed with papillary thyroid carcinoma (cancer). "I'm a nurse, but that does not change the feeling of being scared," she recalled. "I worried about the risks and side effects of the surgical treatment."
She then met Dr. Banuchi to discuss the surgical options. "I will never forget how she showed me a video of the scarless surgery technique. It really opened my mind about the advancements and that there's a new way to do this procedure. I was definitely intrigued about the possibility of no scarring on my neck."
A nurse herself, Socorro was highly impressed with the nursing care she experienced as a patient. As Soccoro prepared for the surgery, she was impressed by the nursing support. "Someone called me at my home, asked me how I was doing. It was very organized. Before and after the surgery, my ambulatory nurse was very attentive to my needs. He was very kind and caring, empathetic, that made me feel so much better. Weill Cornell Medicine is the best," she said.
In January, 2019, Socorro underwent the surgery. She experienced intense nausea for several hours afterward, but soon felt better. She fully recovered in six weeks. "I'm feeling great now," she explained energetically. "I have no shortness of breath." She was especially grateful for her health and energy as COVID-19 arrived in New York City and as she cares for premature babies during the pandemic.
"I would advise anyone in my situation to see Dr. Banuchi," Socorro explained. "I'm very grateful that I decided to do the scarless surgery. It's incredible — if I didn't tell my co-workers, no one would know that I had a big surgery."
What is Scarless Thyroid Surgery? 
Scarless thyroid surgery (sometimes called "scarless thyroidectomy") is an advanced technique. During this procedure, the thyroid is accessed through the mouth, called a "transoral" approach. The surgeon makes several small incisions on the inner surface of the lower lip. The surgeon then accesses and treats the specific condition through these openings. The inner lip incisions heal completely, without any external neck incisions.
The scarless thyroid surgery has similar success rates to traditional thyroid and parathyroid surgeries through neck incisions. As with any surgery, there are some risks with this procedure. However, for most patients, both approaches are highly safe and effective with a low rate of complications.
In this series, Weill Cornell Medicine patients share their experiences before, during and after the scarless thyroid surgery. All three are grateful for the compassionate guidance and expert surgical care they received from Dr. Victoria Banuchi and care team.
Clinical Service
Physician