Maintaining and Strengthening Relationships While Social Distancing
April 20, 2020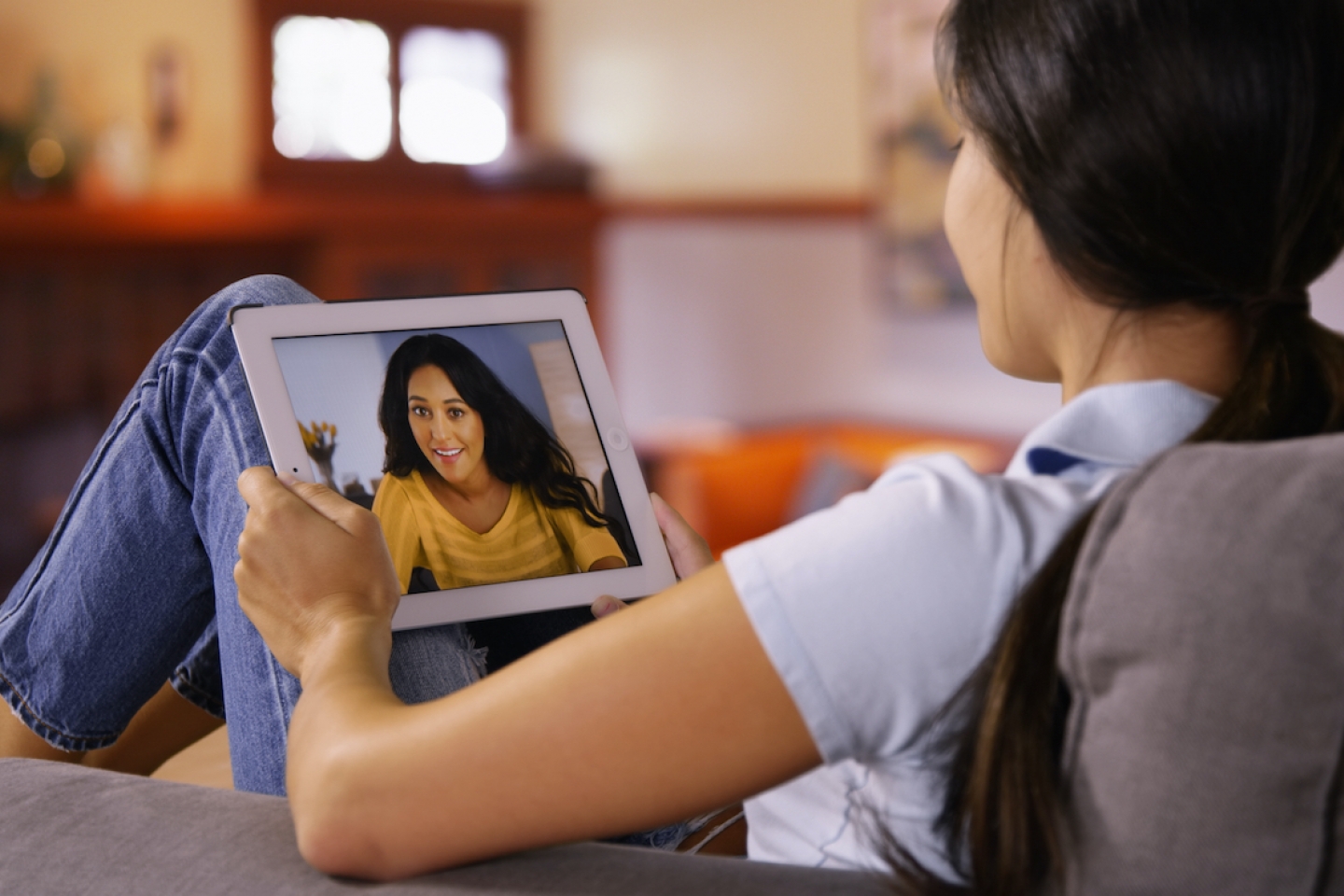 As part of the New York State on PAUSE plan, all non-essential gatherings of individuals of any size for any reason—parties, celebrations, or other social events—are temporarily banned. When in public, you must practice social distancing by staying at least six feet from others.   
This temporary policy is intended to help all New Yorkers stay as safe as possible during the COVID-19 pandemic. While these measures are shown to decrease the spread of the virus, it can be emotionally difficult to be physically distant from loved ones.  
At Weill Cornell Medicine, our physicians and psychiatrists understand that this can be an emotionally difficult time for many. We have compiled a list of suggestions for you to maintain and strengthen all of your relationships during this unprecedented time.  
How can I care for myself emotionally during this time? 
We must all recognize that we are vulnerable to feelings of isolation and loneliness, as well as the importance of the many relationships in our lives. Therefore, it is so important to continue to cultivate and maintain relationships outside the home, even if you can't see these loved ones face to face. 
Next, be sure to care for yourself emotionally by getting enough sleep, eating well, exercising, and doing something creative or fulfilling every day. Take breaks from the news and social media channels if you find that they are leading to emotional distress. If you live with others, relish the time together. Do something fun together every day and express your gratitude often.  
Remember that this policy is temporary. Try to take advantage of the time at home and change in routine to do activities that you wouldn't normally pursue.  
What are some practical ideas for holding on to our relationships while social distancing?
Use video calls to communicate when face-to-face contact is not possible. Unlike with texts or audio-only phone calls, video enables us to easily notice non-verbal clues and mood, see a friend's mannerisms, or be reminded of each other's endearing quirks. Video calls are a richer, more effective form of communication than audio calls.   
Create a group video chat and catch up with your whole family or friend group at once. Play a game together or take turns sharing about your experience working from home and keeping the kids entertained. Google Hangouts and Zoom are great tools for facilitating group chats. 
Watch a movie

,

 TV show

, or concert 

with a friend or family member. During the show, call or text one another to discuss.

 

Start a digital book club. There are several 

websites

 to help you do this.

 

Practice yoga or exercise with a friend while streaming a class at the same time. Many fitness studios are now offering online classes. 

 

Have a virtual dinner with a friend or another couple. Make a dish, pour some wine, and video chat while enjoying a meal together. 

 

Reach out to those at the highest risk, such as the elderly and immunocompromised. This can be done from a distance, on the phone, or by online activities. 

 

If practical, safely get together with a f

riend or family member 

outside at a park

—

while keeping six feet between each other.

 
W
hat about dating while social distancing? 
If you're in a committed relationship, you may now find yourself long-distance dating. Take advantage of this time to deepen your communication in a different way. Schedule virtual dates and make them meaningful. 
Lean into the romance of a long-distance relationship by sending each other love letters, gifts, or meaningful messages. When this period of social distancing ends, you may find that not only have you maintained your relationship, but improved it. 
There's no sugar-coating it: this is a tough time to start a new relationship. But you can still get to know someone new through phone calls and video chats. Once you feel comfortable with them, you may consider safely meeting outside and keeping a significant distance between each other.  
I'm worried about my elderly loved ones. What can I do? 
Be sure to stay connected to elderly loved ones as best as possible. Call in any way possible, send letters, or deliver gifts. Encourage other loved ones to do the same.   
Since elderly people are at risk for developing serious illness from COVID-19, they may be isolating to an extreme degree to care for themselves. Offer help for delivering groceries, medicine, or other necessities. They may also enjoy books, puzzles, cookbooks, or other gifts. The most important thing is to help them feel loved and cherished, despite the physical distance.   
We cannot take our relationships with friends and family for granted, especially during this time of social isolation. Take the time to tell someone you love them, care for them, and they are important to you.  
All of us at Weill Cornell Medicine understand that this is a difficult time for all New Yorkers. As experts in immunology, psychiatry, pulmonary medicine, and critical care medicine, we are working diligently to provide the best possible care to patients in need.  
We are available to all New Yorkers who have questions or concerns. Please call our hotline at (646) 697-4000 for information about COVID-19 or read our patient guide.