You are here
Living Donation a Family Affair for One Couple
November 1, 2017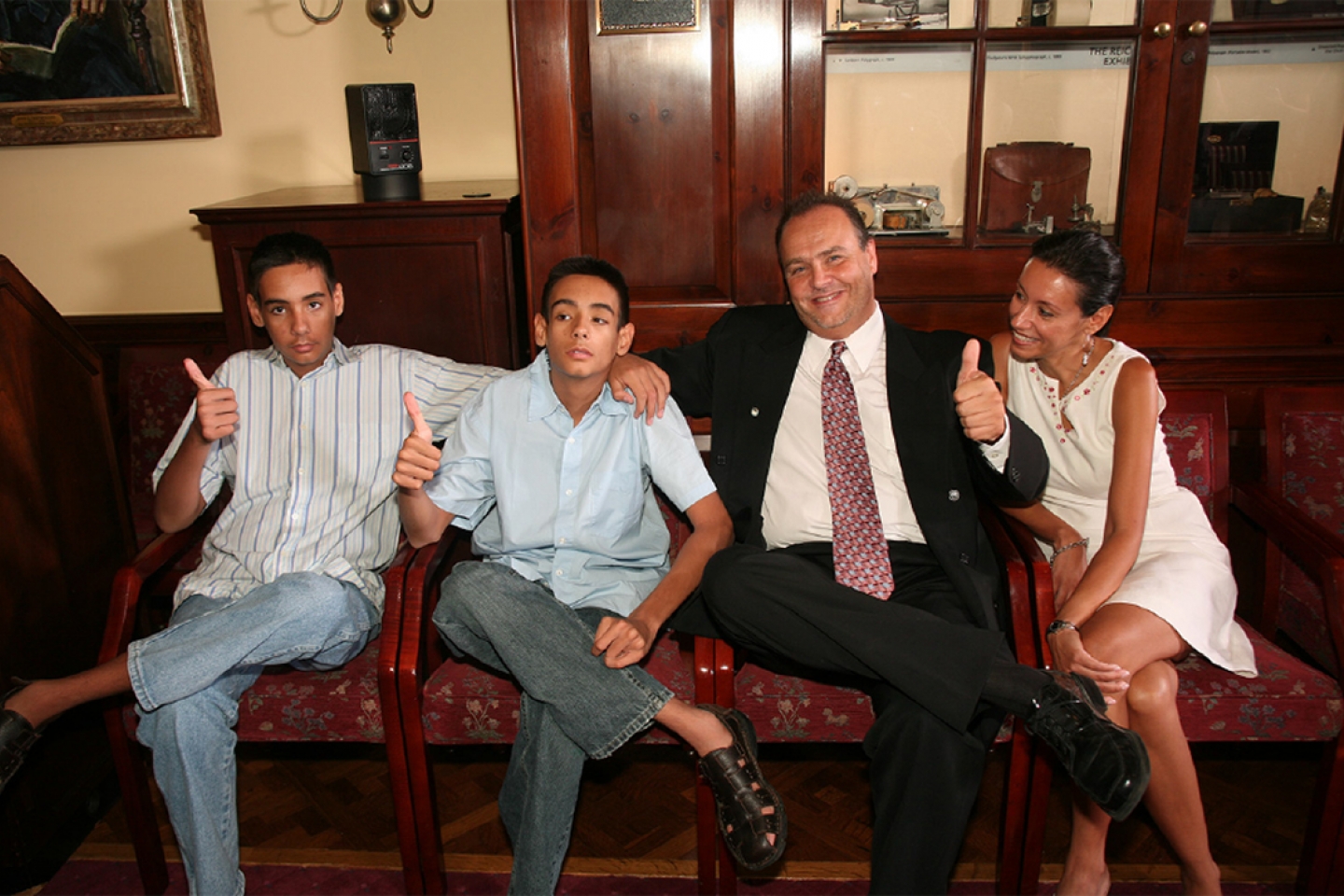 Living donation is a family affair for Brian and his wife Evette, who each donated a kidney to twin sons Alan and Brian.
"They saved both our sons," Brian and Evette told the New York Daily News, which covered their remarkable story. They thanked the surgeons and staff for the care they received at Weill Cornell Medicine and NewYork-Presbyterian.
"They're family now, as far as I'm concerned," Brian told the Daily News.
Watch the New York Daily News' video to learn more about their story.