Introducing Centerstage with Healthcare Heroes featuring Broadway Stars
July 27, 2020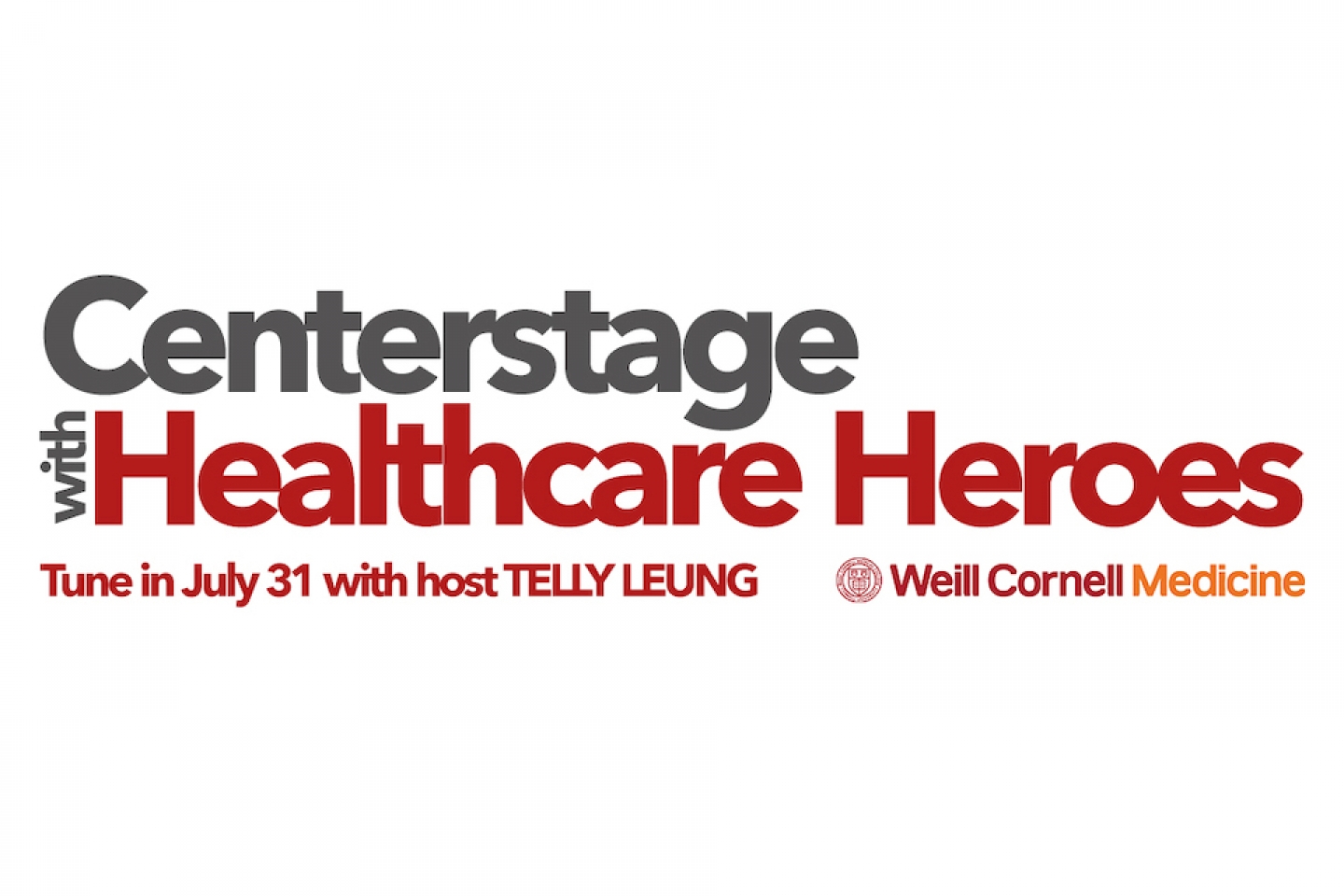 Though Broadway remains closed in NYC, Weill Cornell Medicine (WCM) has partnered with Playbill to bring some of Broadway's best right to you. Coming soon: Centerstage with Healthcare Heroes, the first-ever Q&A series featuring Broadway Stars and Weill Cornell Medicine care providers.
WCM and Playbill are launching the inaugural series featuring panel discussions in which Broadway stars interview WCM physicians on various trending health, wellness and COVID topics. You will get a "front row seat" to watch and interact with the physicians during the livestream, so come prepared with questions during the virtual Q&A.
Kicking off the three-event series will be acclaimed Broadway actor Telly Leung, speaking with Lucian Sulica, MD and Anais Rameau, MD of the Sean Parker Institute for the Voice on the topic of Caring for Your Voice, on July 31, 2020, 5:30pm – 6:30pm ET. The event will be free to watch on Playbill.com and Playbill's YouTube channel.
Leung starred in Broadway's "Aladdin" and "ALLEGIANCE," and has appeared on television in "Glee." Leung will speak with the two WCM physicians on the best ways to take care of the voice.
The next two Centerstage with Healthcare Heroes Q&A events will address how to stay safe during the Covid-19 pandemic (August 13) and ways to incorporate mindfulness and stress management during difficult times (August 25). Learn more about
Following the streams, interviews will be available on demand on Playbill's YouTube channel.