Cervical Health Awareness Month
January 12, 2023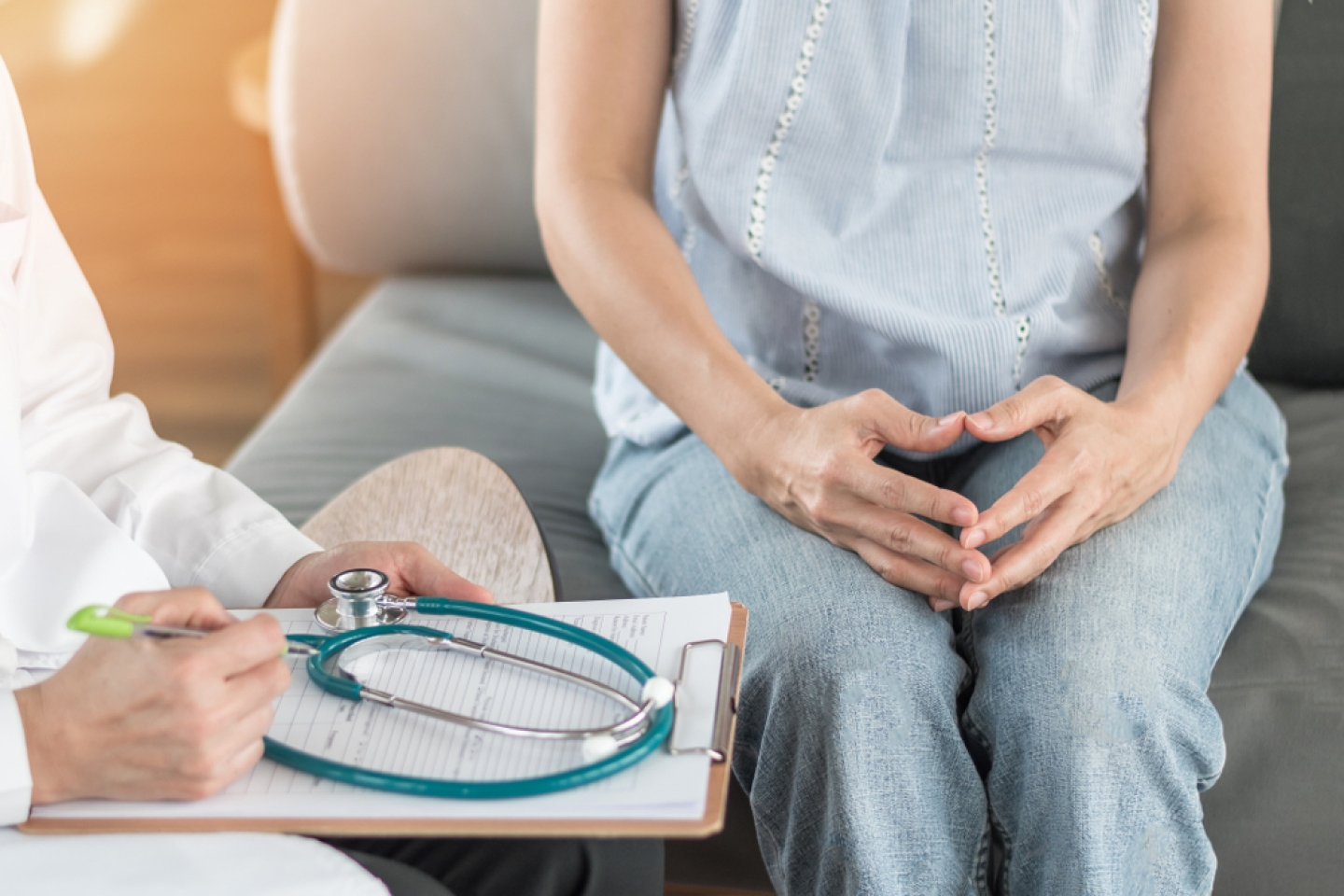 January is Cervical Health Awareness Month, a great time to learn more about how regular gynecological visits, screening tests and preventive vaccines work together to promote cervical health and catch cervical cancer early, or even stop it before it starts. 
"I think the best thing to keep a healthy cervix is to maintain routine gynecological visits," says Evelyn Cantillo, M.D., Gynecologic Oncologist and Assistant Professor of Obstetrics and Gynecology at Weill Cornell Medical College, Cornell University. "Women should establish care with a gynecologist they trust and feel empowered with, listen to their bodies when something is wrong, and should definitely follow recommended surveillance screenings."   
Screening Programs Make Great Strides
According to the American Cancer Society, cervical cancer was one of the most common causes of cancer death in American women. Today, prevention programs have been highly successful in eradicating this gynecological cancer.  
"We have made really big strides with cervical cancer screening," says Dr. Cantillo. "Over the past 50 years, there has been a 75% decrease in the occurrence and death from cervical cancer due to screening programs. That's incredible." 
But there is still more progress to be made. Currently, cervical cancer is the third most common gynecologic cancer diagnosis in the United States. According to the American Cancer Society, about 14,100 new cervical cancer cases were diagnosed and an estimated 4,280 women died of it in 2022. Because cervical cancer usually develops slowly and often does not produce symptoms until it is more advanced, receiving regular gynecological examinations, recommended screening tests and preventive vaccines are the best defense.  
HPV Vaccine Aims to Stop Cervical Cancer Before It Starts
Cervical cancer is one of a number of cancers that can be caused by a viral infection. Human papillomavirus (HPV) is responsible for the vast majority of cervical cancers. In 2014, a vaccine that protects against nine high-risk HPV strains was introduced in the United States. The vaccine, called Gardasil 9, covers about 90% of cancers caused by HPV.  
"The HPV vaccination is helping us to further decrease cervical cancer numbers and hopefully, cervical cancer is not the only endpoint," says Dr. Cantillo. "There are pre-cancerous changes that can occur in the cervix that need to be treated. If we can prevent these precancerous changes, we can hopefully spare some young women from having to undergo procedures on their cervix that could possibly affect their fertility later on." 
The guidelines for HPV vaccinations vary by age: 
Age 11 or 12:

a routine HPV vaccination is recommended at this time, but can be administered as early as age 9. 

 

Ages 13 to 26:

For adolescents and adults who haven't had the vaccine before (or who have not completed the vaccine series), catch up vaccination is recommended. 

 

Before age 15:

For individuals who start the vaccine series at this age, the recommendation is for two doses (one now and the second one 6 to 12 months later).

 

Age 15 or older:

The recommendation is for three doses of HPV vaccine (one now, another one to two months later, and the final dose 6 months after the first).

 

Ages 27 to 45:

Some women in this age group may elect to receive the HPV vaccination if recommended by their doctor. 

 
"The optimal time for HPV immunization or vaccination is prior to the initiation of sexual intercourse," says Dr. Cantillo. "That actually gives us an amount of response against a potential HPV infection, which can occur through sexual intercourse."  
It is important to note that HPV vaccination is just one component of an effective cervical cancer prevention strategy. 
"If you have been vaccinated, you still need to follow the same Pap smear guidelines as someone who has not been vaccinated," says Dr. Cantillo. "The vaccine is protective against HPV strains. However, nothing is a hundred percent, which is why it's important to ensure that you are following the Pap smear guidelines that have been set." 
Pap Tests Catch Cervical Cancer Early
The Pap test is a powerful tool to detect cervical cancer early, when it is most treatable. This test involves collecting a sample of cells from the cervix, which are then examined under a microscope for signs of precancerous or cancerous changes. 
"Pap smears have completely transformed our ability to catch disease early and prevent unnecessary deaths," says Dr. Cantillo. "Unfortunately by the time women are having symptoms from cervical cancer, it means that the disease is large enough that we can see it on exam. This is why Pap smears are such a key screening test, because we really can catch the cancer before it gets to that point." 
Your need for Pap testing depends on your age, your medical history, and individual risks for cervical cancer. 
Ages 21 to

26

: A Pap test should be done every three years. A Pap test is not needed before age 21, even if you are sexually active.

 

Ages

26

to 65:

G

uidelines from the American Cancer Society recommend Pap testing every five years, as long as HPV testing is done at the at the same time. 

 

Age 65 or older

: You no longer need Pap screening

if you don't have cervical cancer or abnormal cervical cells in the past 25 years and if test results returned negative for the previous 10

. If you have risk factors for cervical cancer, including pre-cancerous changes in your cervix, a history of cervical cancer, or a weakened immune system, ask your doctor how often you need a Pap test.

 
Cervical Health is a Journey of a Lifetime
Making an annual well-woman gynecological exam a priority can provide a lifetime of wellness benefits. In addition to disease prevention and early detection, your gynecologist understands the unique complexities of the female reproductive system and can provide care for a wide variety of health concerns such as menstrual problems, fertility issues, family planning and pregnancy, menopause symptoms, sexual dysfunction, urinary conditions and pelvic pain. 
"The beauty of gynecologic care is that you can go on this journey with a woman throughout the course of her life," says Dr. Cantillo. "That continuum of care for women is so important. From early in the teenage years, then maybe becoming sexually active, through reproductive age to being postmenopausal. Having a good relationship with your gynecologist goes really far in allowing you to have ownership over your health." 
Clinical Service
Practice
Physician