Caring for Allergies and Asthma During COVID-19
October 22, 2020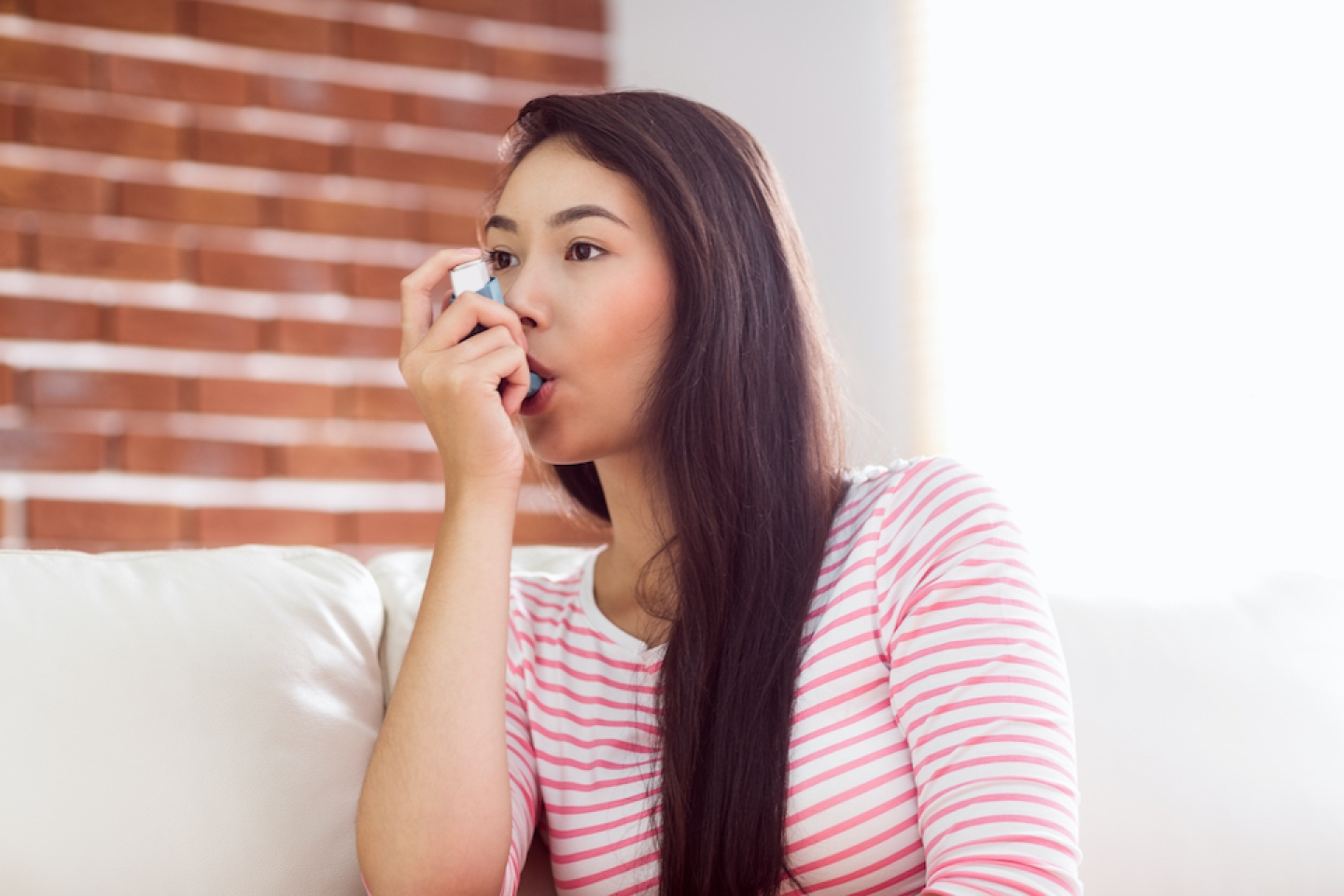 For those living with allergies and asthma, no matter how mild, COVID-19 can be concerning. This new respiratory disease is scary for everyone, but particularly for those who already have respiratory symptoms.  
Here are answers to common questions about the novel coronavirus, allergies, and asthma. 
Are people with allergies or asthma at a higher risk of getting COVID-19?
The best way to reduce the risk of developing severe illness from COVID-19 is by maintaining consistent infection prevention habits, including social distancing and washing your hands. 
Is COVID-19 more dangerous for people with allergies or asthma?
COVID-19 is a respiratory viral infection, which can trigger and worsen asthma symptoms. According to the Centers for Disease Control and Prevention (CDC), it can also lead to pneumonia in people with moderate to severe asthma. This is because the coronavirus affects the upper and lower respiratory tracts, including the nose, throat, and lungs. The virus may trigger an asthma attack or lead to pneumonia or other acute respiratory diseases. 
If your allergy or asthma symptoms are poorly controlled and you contract COVID-19, it seems that you are more likely to become more seriously ill from the virus.  
Managing your allergy or asthma symptoms so that they are under control is one of the best ways to protect yourself from becoming seriously ill. 
COVID-19 symptoms include fever, cough, and shortness of breath. Are there other symptoms for people with asthma or allergies?
If you have asthma, be sure to look out for the following additional symptoms: 
I

ncrease in wheezing or chest tightness

 

B

reathlessness

 

N

ighttime or early morning coughing

 

M

ore frequent use of your rescue inhaler

 
What extra precautions should I take?
Continue to take allergy or asthma medication as usual during the pandemic. Try to keep a 14- to 30-day supply on hand at all times.  
Keeping allergy or asthma symptoms under control is one of the best methods people with allergies or asthma can take to protect themselves. 
According to the American College of Allergy, Asthma & Immunology, there is no evidence that allergy or asthma medications will increase the risk of contracting the virus or worsen outcomes of COVID-19. In fact, uncontrolled asthma is a much higher risk to people than COVID-19.  
In addition to avoiding exposure to COVID-19, do your best to avoid potential asthma triggers, including: 
Tobacco smoke

 

Pets

 

Dust mites

 

Pollen

 

Air pollution

 

Weather extremes

 

Asthma-inducing exercise

 

Mold

 

Strong fragrances

 
Is getting regular allergy shots a good idea now?
Routine allergy shots are an effective way to manage allergy and allergic asthma symptoms. Check with your allergist's office to find out what changes they have made to how they are giving allergy shots. Continue with your allergy shot schedule, practicing proper social distancing, unless your allergist tells you differently. 
How should people with allergies or asthma manage symptoms if they contract COVID-19?
Currently, there is no cure for COVID-19. Treatment involves supportive measures, similar to those used to treat a cold or flu. If you do not need medical attention, you can care for yourself by: 
Taking a

cetaminophen for pain and fever

 

D

rinking plenty of fluids 

 

E

ating small, but frequent, nutritious meals

 

G

etting adequate rest 

 
If you do become sick with COVID-19, it is essential to keep asthma or allergy symptoms under control by taking medications daily or as usually prescribed—including taking any inhaled or nasal corticosteroids or oral steroids. 
The bottom line for people with allergies or asthma during this pandemic? Keep doing what you have been doing to keep yourself healthy. Continue taking your allergy or asthma medications. Inform your healthcare provider of any symptoms that you may develop. Prioritize your health and well being every day.  
All of us at Weill Cornell Medicine understand that this is a difficult time for all New Yorkers. As experts in immunology, psychiatry, pulmonary medicine, and critical care medicine, we are working diligently to provide the best possible care to patients in need.   
We are available to all New Yorkers who have questions or concerns. Please call our hotline at (646) 697-4000 for information about COVID-19 or read our patient guide.