Bride Celebrates 30th Anniversary of Kidney Transplant
January 1, 2016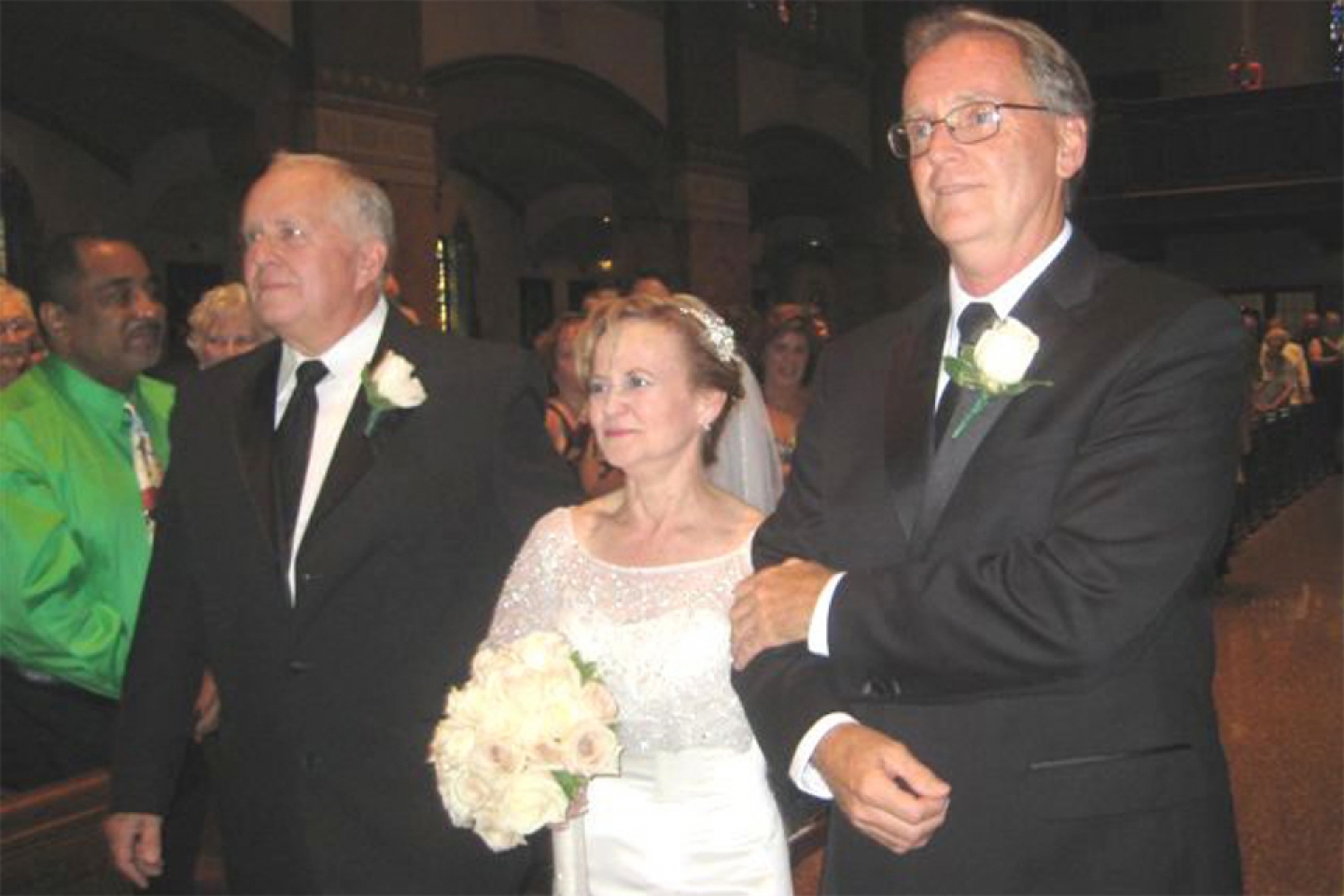 By the time Dorothy Shelley was diagnosed with kidney disease at age 12, her kidney damage was so severe that a doctor from a small local hospital told her parents that there was little hope for her survival. She suffered from a birth defect of twisted ureters causing reflux, a back-up of urine into her kidneys. She was very distressed when she learned she would need dialysis treatments in order to survive.
"I had always been adventurous as a child and had dreams of traveling the world, so the prospect of dialysis three times a week, four hours a day, was just devastating to me," Dorothy says. 
When doctors at NewYork-Presbyterian/Weill Cornell told her kidney transplantation was an option, she decided to pursue it. Her siblings and parents were tested, and her older brother Robert turned out to be a perfect match. On January 18, 1983, at age 21, she received his kidney.
"The transplant team was so caring to me. My new kidney started working immediately and I can honestly say I haven't had any problems with it since. My kidney counts are as good today as they were thirty years ago."
With her transplant and her new lease on life, Dorothy was able to advance her career with the New York State Supreme Court and experience the joy of watching her nine nieces and nephews grow up, get married and become parents themselves. Her donor brother Robert is now 57 years old and a grandfather.
The transplant also enabled Dorothy to pursue her dreams of traveling the world, and on a trip to New Zealand and Australia, she met Ross, the love of her life. The two maintained a long-distance relationship for the past three years. This year, along with celebrating 30 years of renewed life with her kidney transplant, she got married for the first time. Her donor brother Robert and her brother Michael escorted her to be with her other "most perfect match."
"The past thirty years with my transplant have given me more than I ever could have imagined. Not only living, but having such a great life," says Dorothy.