You are here
Becoming a Leading Oncologist and Patient Advocate
August 8, 2018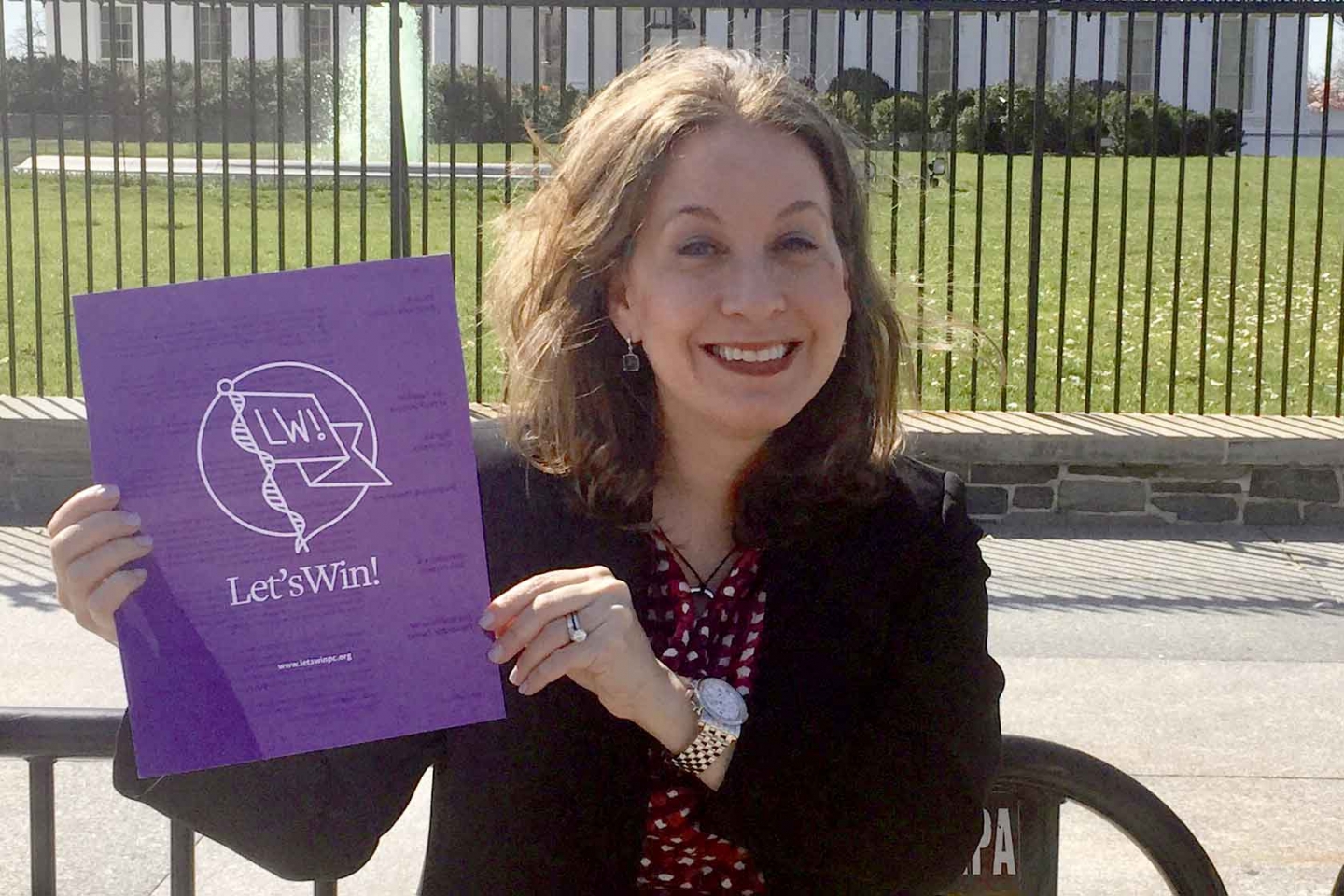 Dr. Allyson Ocean, Associate Professor of Clinical Medicine specializing in gastrointestinal (GI) oncology, is the consummate patient advocate. Known for her tireless efforts to offer her patients the newest treatments and therapies — including cancer "vaccines" and immunotherapy — she carries out Weill Cornell Medicine's mission to bring the newest scientific discoveries directly to patients, from "lab bench to bedside."
She is passionate about connecting patients with both the innovative treatments and compassionate care that are available to cancer patients at Weill Cornell Medicine. Here, Dr. Ocean shares how she became interested in gastrointestinal oncology, her advocacy work, and why she loves practicing at Weill Cornell Medicine. 
Drawn to oncology
While in medical school, Dr. Ocean's interest in oncology was solidified when she participated in a program that matched medical students with pediatric cancer patients.
"I attended her chemo treatments and family outings. I got to see medicine through the eyes of a young patient—how the care team helped her, the side effects of the treatments, everything about living with cancer," explained Dr. Ocean. "Unfortunately, she passed away while I was in medical school. It was a privilege to get to know her family and attend her funeral."
Without a doubt, this experience profoundly impacted Dr. Ocean at an early stage in her career. "I was drawn to oncology," she said, "because I wanted a career where I made a significant difference in others' lives. Since cancer affects all organ systems, oncologists have to practice medicine in a highly comprehensive way." Dr. Ocean then completed a residency in internal medicine and fellowship in hematology and oncology, both at Weill Cornell Medical Center/NewYork-Presbyterian Hospital. 
Specializing in gastrointestinal oncology
As a resident and fellow, Dr. Ocean not only developed strong relationships with her patients and their families, she also pursued research under Dr. Scott Wadler. An expert in GI oncology and accomplished physician-scientist, he helped develop new treatments for GI and gynecological cancers.
"I was the fellow in Dr. Wadler's laboratory," recounted Dr. Ocean. "He got me into the field. He invited me to join in his research and gave me many opportunities to grow as a physician and researcher. I like to say that Gl oncology chose me rather than me choosing it." 
In 2004, Dr. Ocean joined Weill Cornell Medicine as an associate attending, specializing in GI oncology. Unfortunately, Dr. Wadler passed away from cancer just a few years later.
Founding advocacy organizations
Over her career, Dr. Ocean's work with numerous patients has inspired her to start and contribute to several nonprofits that help patients everywhere access the best oncological care available.
Michael's Mission: Dr. Ocean helped create Michael's Mission and now serves as the Medical Chair of the Board of Directors and the Chair of the Medical Advisory Board. "We began this organization," she explained, "after a young patient, Michael, died at 33 from rectal cancer. His and his family's experiences highlighted a need to better support younger cancer patient, especially young colorectal cancer patients."
With the rise of GI cancers in patients younger than 50, Dr. Ocean sees Michael's Mission as serving a vital need: offering a source of up-to-date, scientifically-vetted information, as well as a platform for patients to connect with each other in a meaningful way.
Dr. Ocean is particularly excited about the Patient and Family Support Program, a newly added program to help patients and loved ones cope with the emotional challenges of cancer treatment through support groups and private counseling.
Let's Win! Pancreatic Cancer: In 2016, Dr. Ocean co-founded Let's Win! and is now Chair of its Scientific Advisory Board.
"This unique platform," she explained, "delivers the latest information about potentially life-saving treatments and clinical trials in patient-friendly language. Our hope is that patients will absorb this vetted information and ask their doctors more informed, pointed questions. We want to empower patients to take charge of their treatment." 
Beyond providing the latest science-driven information, Let's Win! highlights patient stories and successes. "Often, people think pancreatic cancer is a death sentence," said Dr. Ocean. "We share — and celebrate — the many success stories out there."
A thriving career at Weill Cornell Medicine
Dr. Ocean is one of the many accomplished physicians offering comprehensive cancer care at Weill Cornell Medicine, as well as advancing knowledge and improving treatments with research. 
"I feel blessed to be a part of the GI cancer team here," explained Dr. Ocean, "because we have a state-of-the-art program where patients get the best care."
She believes that an academic medical center is not only the ideal place for her to practice medicine and grow her career, but also for patients to receive treatment. "We, as physicians," she explained, "are able to review cases with a multidisciplinary team, which includes specialists other than physicians. We get many different opinions about every case. It is an incredibly special place."
Learn more about the GI oncology and oncology services offered at Weill Cornell Medicine.