Nasser Khaled Altorki, M.D.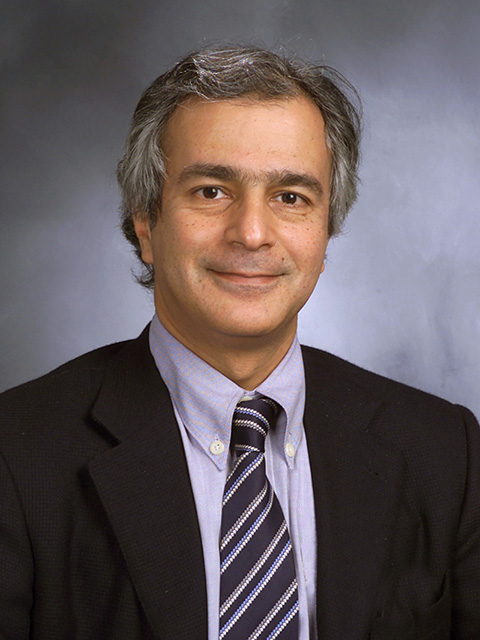 Nasser Khaled Altorki, M.D.
Medical Specialties
Thoracic Surgery
Cardiothoracic Surgery
Locations and Appointments
Video Visits Available
Insurances Accepted
Please contact the doctor's office to verify that your insurance is accepted.
Blue Access
Blue Connection
EPO
HMO
Mediblue (Senior)
PPO
Freedom
Liberty
Medicare Advantage
Metro/Core/Charter
About Nasser Khaled Altorki, M.D.
Personal Statement
I have dedicated my life's work to caring for and caring about patients with various chest condition such as lung cancer and esophageal cancer or benign diseases of the esophagus. I am especially passionate about bringing to my patients the latest cutting edge surgical treatment such as minimally invasive surgery as well as the amazing advances in immunotherapy and precision medicine.
And I get to do all that at the one of the greatest medical center in the country, NewYork-Presbyterian Hospital and Weill Cornell Medicine.
Biographical Info
Dr. Nasser Altorki is a Professor of Cardiothoracic Surgery and the Director of the Division of Thoracic Surgery at NewYork Presbyterian-Weill Cornell Medical Center. Following medical school in Cairo, Egypt, Dr. Altorki completed his residency in general surgery at the University of Chicago Hospital, where he subsequently completed a fellowship in Thoracic and Cardiovascular Surgery.
Dr. Altorki is a internationally renowned thoracic surgeon with expertise in minimally invasive lung and esophageal surgery. His professional interests include: lung cancer immunotherapy and prevention; esophageal diseases, such as gastroesophageal reflux and the etiology of esophageal motor disorders; the biology, staging and therapy for esophageal carcinoma; new clinical trials in cancer; mediastinal tumors; thymomas and clinical trials in lung and esophageal cancer.
Dr. Altorki is a member of several medical societies that focus on thoracic and cardiac surgery, as well as cancer and gastro-esophageal research and disease prevention. He has published a number of journal articles, book chapters and manuscript reviews on these topics.
Honors and Awards
Honor Society, Cairo University 1977
American Cancer Society Award and Fellowship 1983-84
Rated one of New York Magazine's Best Doctors
Board Certifications
American Board of Surgery
American Board of Thoracic Surgery
Clinical Expertise
Lung Cancer
Esophageal Cancer
Minimally Invasive Surgery
Thymoma
Barrett's Esophagus
Esophageal Surgery
Paraesophageal Hernia
Achalasia
Robotic Surgery
Lung Surgery
Lung Nodules
Thoracic Lung Cases
Mesothelioma
Laparoscopic Placement of LINX Antireflux Device
Laparoscopic Fundoplication
Gastroesophageal Reflux Disease
GERD-Laparoscopic Technique
Minimal Access Surgery-GERD
GERD Surgery
Thoracic Outlet Syndrome
Excision, Neoplasm, Chest Wall
Hiatal Hernia
Laparoscopic Nissen Fundoplication
Lung Cancer Surgery
Esophageal Cancer Surgery
Da Vinci Robotic Surgery
Minimally Invasive Robotic Surgery
Minimally Invasive Lung Surgery
Thorascopic Lung Surgery
Secondary Cancer of Lung
Surgical Management of Lung Cancer
Management of Lung Nodules
Lung Cancer-Diagnostic Testing
Extrapleural Pneumonectomy
Pleurectomy
Benign Esophageal Disease
Esophagectomy, Robot-Assisted, Laparoscopic
Excision, Esophagus, Combined Laparoscopic and VATS Approach
Repair, Hernia, Hiatal, Laparoscopic
Repair, Hernia, Hiatal, Paraesophageal
Esophageal Diverticulum
Esophagectomy, Laparoscopic
Benign Tumor of Mediastinum
Malignant Neoplasm of Mediastinum
Malignant Neoplasm of Anterior Mediastinum
Mediastinal Mass Resection
Excision of Mediastinal Cyst
Excision of Mediastinal Tumor
Surgical Removal of Thymoma
Thymectomy With Video-Assisted Thoracoscopic Surgery (VATS)
Robot-Assisted Thymectomy
Zenker's Diverticulum
Education
University of Cairo, Faculty of Medicine (Egypt)
Appointments
Attending Cardiothoracic Surgeon

NewYork-Presbyterian Hospital

David B. Skinner, M.D. Professor of Thoracic Surgery

Weill Cornell Medical College, Cornell University

Professor of Cardiothoracic Surgery

Weill Cornell Medical College, Cornell University
External Relationships
Relationships and collaborations with for-profit and not-for profit organizations are of vital importance to our faculty because these exchanges of scientific information foster innovation. As experts in their fields, WCM physicians and scientists are sought after by many organizations to consult and educate. WCM and its faculty make this information available to the public, thus creating a transparent environment.
Ownership:
Angiocrine Bioscience, Inc.
TMRW
Viewpoint medical