You are here
Matthew Shear, M.D.
Primary Specialty:
Child and Adolescent Psychiatry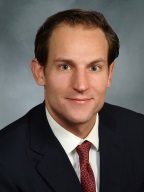 View Research
Call for appointment
914-997-5203
Call for appointment
646-962-2820
Personal Statement
Matthew Shear, MD, MPH is an Instructor in Psychiatry at the Weill Cornell Medicine, where he maintains a practice in Child and Adolescent Psychiatry. Dr. Shear specializes in the treatment of eating disorders, with an emphasis on family-based therapy. He provides individual and family therapy, as well as diagnostic evaluations and treatment with medication.
View Biography
Specialties/Expertise
Board Certifications
Specialties
Adult Psychiatry
Child and Adolescent Psychiatry
Expertise
Education/Training
B.A., Williams College, 2002
M.P.H., George Washington University, 2007
M.D., Robert Wood Johnson Medical School, University of Medicine and Dentistry of New Jersey, 2008
Biography
Titles
Instructor in Psychiatry
Weill Cornell Medical College
Assistant Attending Psychiatrist
NewYork-Presbyterian Hospital
Biography
After completing training in general psychiatry at Montefiore Medical Center, Dr. Matthew Shear completed a fellowship in Child and Adolescent Psychiatry at Mount Sinai Medical Center, where he was Chief Fellow during his final year. Dr. Shear is board certified in both Adult Psychiatry and Child and Adolescent Psychiatry.
Dr. Shear teaches Child and Adolescent Psychiatry to Weill Cornell Medical students, and supervises residents and fellows.
To schedule appointments:
Call - (914) 997-5203