Marc Schiffman, M.D.
Vascular and Interventional Radiology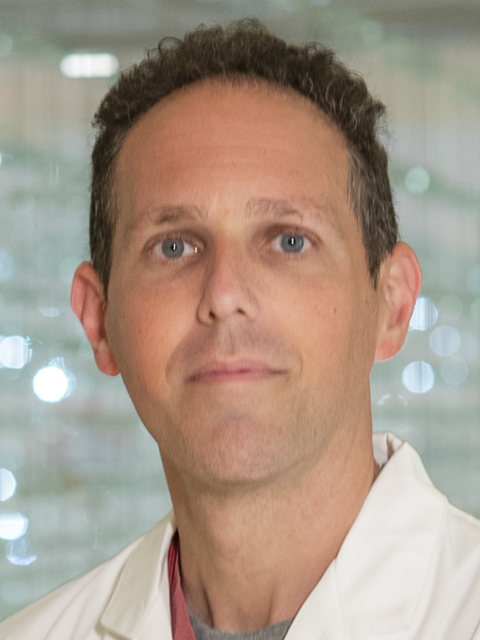 Vascular and Interventional Radiology
Marc Schiffman, M.D.
Provider of world-class care at NewYork-Presbyterian
Medical Specialties
Radiology, Vascular/Interventional
Pain Management
Locations and Appointments
Insurances Accepted
Please contact the doctor's office to verify that your insurance is accepted.
Blue Access
Blue Connection
EPO
HMO
Mediblue (Senior)
PPO
Freedom
Liberty
Medicare Advantage
Metro/Core/Charter
About Marc Schiffman, M.D.
Personal Statement
I consider it a privilege to take care of people and take great pride in providing patients with minimally invasive surgical options with equivalent results and faster recoveries. I strive to make individual plans of care for each patient, aiming for the best and safest results. "What would you do if this were your relative," is an easy question that frequently arises, and my goal is to always practice medicine with that guiding principle.
Biographical Info
Dr. Marc H. Schiffman is Assistant Professor of Radiology at Weill Cornell Medical College and an Assistant Attending Radiologist at New York-Presbyterian Hospital-Weill Cornell Campus. He is a member of the Division of Interventional Radiology and performs a wide array of interventional radiology procedures.
Dr. Schiffman earned his B.S. degree from Cornell University, Ithaca, NY in 1997. He was awarded his M.D. degree, in 2003 from the State University of New York (SUNY) Upstate Medical Center in Syracuse, NY. He received a commendation for top clinical performance and was elected into the Alpha Omega Alpha Medical Honor Society.
After a year (2003-2004) as an intern New York Hospital-Queens in Flushing, NY, Dr. Schiffman completed his radiology residency training (2004-2008) in Diagnostic Radiology at the Mount Sinai Medical Center, New York, NY. This was followed by a Fellowship in Interventional Radiology, also at Mount Sinai, from 2008 to 2009.
Dr. Schiffman achieved Board Certification in Diagnostic Radiology from the American Board of Radiology in 2008. Dr. Schiffman was then recruited to the full-time faculty at Weill Cornell Medical College-NYPH in July 2009. He has performed the first adrenal radiofrequency ablation, liver, kidney and bone microwave ablations, balloon retrograde transvenous variceal obliteration, and laparoscopic renal cancer cryosurgery at New York Hospital. He has successfully completed the world's first pediatric percutaneous construction of an absent Inferior Vena Cava. Dr. Schiffman has been invited to speak about renal cancer cryosurgery, uterine fibroid and varicocele embolization at National and International medical conferences. He is currently the Executive Co-Director of the Weill Cornell Medicine Fibroid and Adenomyosis Program and is the only physician in the Tri-state region performing noninvasive MR-guided focused ultrasound surgery for uterine fibroids and adenomyosis. He recently successfully performed the first prostate embolization at NYP, and will be developing a research and clinical program in this area.
__________________________________________________________
To schedule an Interventional Radiology appointment, please contact the registrar at (646) 962-6762.
To speak to Interventional Radiology doctors, please call (212) 746-2600 or (212) 746-1866.
Honors and Awards
Dr. Schiffman was selected to lead the East Coast Stand Up To Cancer Bone Biospy Protocol for Prostate Cancer Metastases overseeing physicians at Mass General, University of Michigan, Royal Marsden, Memorial Sloan Kettering and the University of Wisconsin Medical Centers.
Board Certifications
American Board of Radiology
American Board of Radiology (Diagnostic Radiology)
American Board of Radiology (Vascular & Interventional Radiology)
Clinical Expertise
Angiomyolipoma
Interventional Oncology
Tumor Embolization
Uterine Fibroid Embolization
MRI Guided Focused Ultrasound Surgery
Iliac Vein Stenosis, Right
Angioplasty
IVC Filter Retrieval
Iliac Vein Stenosis, Left
Vein Stenosis
Phlebectomy
Cryosurgery
Varicocele Embolization
Embolization, Kidney, Native
Liver Embolization
Radiofrequency Ablation
Biopsies
Nerve Block
Pelvic Congestion Syndrome
Education
State University of New York Upstate Medical University
Appointments
Assistant Attending Radiologist

NewYork-Presbyterian Hospital

Assistant Professor of Clinical Radiology

Weill Cornell Medical College, Cornell University
External Relationships
Relationships and collaborations with for-profit and not-for profit organizations are of vital importance to our faculty because these exchanges of scientific information foster innovation. As experts in their fields, WCM physicians and scientists are sought after by many organizations to consult and educate. WCM and its faculty make this information available to the public, thus creating a transparent environment.
No External Relationships Reported