Martin R. Prince, M.D., Ph.D.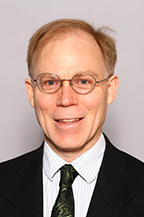 Martin R. Prince, M.D., Ph.D.
Provider of world-class care at NewYork-Presbyterian
Locations and Appointments
Insurances Accepted
Please contact the doctor's office to verify that your insurance is accepted.
Blue Access
Blue Connection
EPO
HMO
Mediblue (Senior)
PPO
Freedom
Liberty
Medicare Advantage
Metro/Core/Charter
About Martin R. Prince, M.D., Ph.D.
Biographical Info
Martin R. Prince is currently Professor of Radiology at Cornell and Columbia Universities in New York City, and Chief of MRI at New York Hospital with his time allocated 50% for clinical MR and 50% for MR research. He received his medical degree from Harvard University and a doctoral degree in medical physics from Massachusetts Institute of Technology. After completing an internal medicine internship at the University of California, San Francisco, he undertook an angiography research fellowship at Massachusetts General Hospital and then stayed on at MGH to complete a radiology residency and an MRI fellowship. Dr. Prince is known for developing contrast-enhanced MR Angiography. He has also been an associate editor of Radiology and an enthusiastic teacher and promoter of MRI to radiologists and other physicians. He is active in the national efforts to establish standards for accrediting MRI facilities and for securing reimbursement for MR Examinations at ISMRM. Dr. Prince has been an active member of both the Publications Committee and the Scientific Program Committee, and believes that ongoing research and intensive education of radiologists, technologists and MR scientists is paramount to the continued success of MRI. He co-directs the annual ISMRM educational and categorical MRA courses. For more information, click here: http://www.mrprotocols.com.
Martin R. Prince developed the Nitinol IVC Filter during undergraduate and master's thesis research in Mechanical Engineering at Massachusetts Institute of Technology. At Harvard Medical School, he graduated cum laude based on his MD thesis research on the interaction of laser radiation with vascular tissues. During his doctoral thesis research in Medical Engineering and Physics at MIT, he developed techniques for laser fragmentation of calcific plaque and other calcific materials. This led to introduction of the laser lithotrytor for fragmentation of kidney stones. His doctoral thesis research also included invention of several optical fiber devices that are being commercialized for optical diagnostic techniques.
He completed an internship in internal medicine at the University of California at San Francisco, Moffit Hospital, and then a residency in radiology at Massachusetts General Hospital as well as fellowships in MRI and Angiography at Massachusetts General Hospital. While at MGH, Dr. Prince developed high-dose, gadolinium-enhanced MR Angiography. After a short appointment as research scientist at Harvard Medical School, he took a position as Assistant Professor of Radiology at the University of Michigan and later as co-director of MRI. At Michigan, Dr. Prince developed a bolus triggering Gd:MRA technique which GE commercialized as MR Smartprep. He extensively investigated dynamic gadolinium contrast injection schemes eventually developing the SmartSet hand injection system for MR Angiography and creating TopSpins, Inc. to commercialize it. He established the safety of high-dose gadolinium in patients with renal insufficiency and working with Jeff Maki, articulated the artifacts on 3D Gd:MRA related to contrast concentration variations in Fourier Space. Working with James Meaney, he developed bolus chase MR Angiography which has been commercialized by all scanner manufacturers for performing peripheral MR Angiography.
Since arriving at Cornell University, Dr. Prince has developed refinements of k-space mapping for MRA techniques, which accelerate data acquisition and minimize artifacts. He has also developed methods for acquisition and post-processing of time-resolved MR Angiography data including an innovative method developed with Professor Ramin Zabeh for automating post-processing of time-resolved data.
Currently Dr. Prince is Professsor of Radiology at Weill Medical College of Cornell University and adjunct Professor of Radiology at Columbia College of Physicians and Surgeons. He is also Chief of MRI at New York Hospital and runs an active program of MR Angiography research. He is involved with MR education and has created www.mrprotocols.com. He has co-authored two books including "3D Contrast MR Angiography," which is in its 3rd edition, and "Picture to Proton" a primer on MR physics.
Honors and Awards
2004: American College of Radiology: Distinguished Committee Service Award (Research & Technology Assessment – Body MRI)
2004: Fellow of the ISMRM
2003: BMA Medical Book Award for ""Picture to Proton"
2000: ACR Distinguished Committee Service Award
1999: RSNA Scientific Exhibit Cum Laude Award
1998: Bronze Medal for American Roentgen Ray Society Exhibit
1998: RSNA Scientific Exhibit Certificate of Merit
1997: SCBT-MR Lauterbur Award
1997: RSNA Scientific Exhibit Certificate of Merit
1995-97: Radiology Editor's Award for Special Distinction in Reviewing
1991: RSNA Research Resident Award
1986-89: NIH National Research Service Award #HL07377
Board Certifications
American Board of Nuclear Medicine
American Board of Radiology (Diagnostic Radiology)
American Board of Radiology (Diagnostic Radiology)
Clinical Expertise
Abdominal Imaging
Cardiovascular Pathology
Heart Imaging
Body Imaging
Noninvasive Cardiac Imaging
Magnetic Resonance Angiography
Magnetic Resonance Imaging (MRI)
Body MRI
MRI Liver
MRI of the Pelvis
MRA of the Kidneys
Cardiac MRI
MRI of the Heart
CT Scan of the Body
CT Scan of the Abdomen
Cardiac CT
CT Scan of the Heart
X-Ray Imaging
Fluoroscopy
Ultrasound
Gynecologic Ultrasound
Vascular Ultrasound
Carotid Ultrasound
Arterial Insufficiency
Heart Disease
Peripheral Artery Disease
Congenital Heart Disease
Peripheral Arterial Occlusive Disease
Living Donor Transplantation
Liver Transplantation
Kidney Transplantation
Reconstructive Surgery
Colon Cancer Screening
Education
Massachusetts Institute of Technology

Massachusetts Institute of Technology
Appointments
Weill Cornell Medical College, Cornell University

NewYork-Presbyterian Hospital

Adjunct Professor of Radiology

Columbia University College of Physicians and Surgeons
External Relationships
Relationships and collaborations with for-profit and not-for profit organizations are of vital importance to our faculty because these exchanges of scientific information foster innovation. As experts in their fields, WCM physicians and scientists are sought after by many organizations to consult and educate. WCM and its faculty make this information available to the public, thus creating a transparent environment.