Mark M. Souweidane, M.D.
Pediatric Neurological Surgery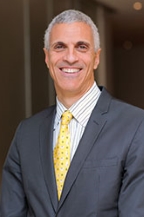 Pediatric Neurological Surgery
Mark M. Souweidane, M.D.
Provider of world-class care at NewYork-Presbyterian
Medical Specialties
Pediatric Surgery
Pediatric Neurological Surgery
Pediatric Neurosurgery
Neurological Surgery
Pediatric Surgical Oncology
Video Visits Available
Treats Children
Locations and Appointments
Insurances Accepted
Please contact the doctor's office to verify that your insurance is accepted.
Blue Access
EPO
HMO
Mediblue (Senior)
PPO
About Mark M. Souweidane, M.D.
Biographical Info
Mark M. Souweidane, MD has dedicated his career to the surgical treatment of children with brain and spinal disorders. His talents as a surgeon are paralleled by a caring attitude and time commitment to patients and their families. That Weill Cornell Medicine is a recognized leader in Pediatric Neurosurgery is a direct result of his recruitment in 1995 and his ongoing devotion to contemporary surgical techniques and investigative endeavors. Specialized surgical skills have gained him international reputation for specific procedures, including removal of intraventricular brain tumors, management of pineal region tumors, treatment of congenital cysts, and surgery for Chiari malformation. In addition to the development of a world-class Pediatric Neurosurgery service, he has championed minimal access neurosurgery. His publications, clinical case volume, and practical courses continue to draw patients and practitioners that benefit from his endoscopic talents. His commitment to the education of future pediatric neurosurgeons is reflected in his participation on the Committee of Admissions for the medical college, his lectures to medical school students, his role as resident advisor, and resident mentoring at one of the country's premier training programs. Surgical areas of expertise include:
>> Removal of intraventricular brain tumors
>> Endoscopic intracranial surgery
>> Tumors (colloid cyst, benign astrocytoma)
>> Hydrocephalus (endoscopic third ventriculostomy)
>> Congenital cysts (endoscopic fenestration)
>> Treatment for Chiari malformations and syringomyelia
>> Management of pineal region tumors
>> Removal of intramedullary spinal cord tumors
>> Correction of craniofacial disorders
>> Multidisciplinary treatment of pediatric vascular abnormalities (arteriovenous malformations, Moyamoya disease, and cavernous malformations)
Dr. Souweidane currently serves as the Vice Chairman of the Department of Neurological Surgery and the Director of Pediatric Neurological Surgery at NewYork-Presbyterian/Weill Cornell Medical Center and Memorial Sloan-Kettering Cancer Center. He is a professor in Neurological Surgery and Pediatrics.
~~~
Dr. Souweidane sees patients at 1305 York Avenue (at 70th Street), Neurological Surgery, 9th Floor New York, NY
Please confirm the location of your appointment with your patient coordinator.
~~~
Looking for a second opinion? Dr. Souweidane can review your scans: Click here to upload your images. (If you do not have an account simply enter your email address and you will be prompted to create an account. Instructions here.)
Dr. Mark M. Souweidane completed his undergraduate training at the University of Michigan where he graduated with distinction in Microbiology. He attended Wayne State University Medical School as a member of the Alpha Omega Alpha Honor Society. His general surgery internship was completed at University of Michigan Hospitals and he subsequently did his neurosurgery residency at New York University under the direction of Drs. Joseph Ransohoff and Fred Epstein. He served as the chief clinical fellow for pediatric neurosurgery at the Hospital for Sick Children in Toronto during Harold Hoffman's tenure as chairman.
He has gained international acclaim in minimally invasive endoscopic neurosurgery for the treatment of hydrocephalus, intraventricular brain tumors, colloid cysts, and congenital cysts. His other areas of expertise include brain and spinal cord tumors of childhood, Chiari malformations, congenital spinal disorders, arachnoid cysts, and pediatric vascular disorders. His commitment to advanced surgical therapy for children with brain tumors is exemplified by his appointment as Chairman of the Neurosurgery Committee of the Children's Oncology Group. He is a member of the Professional Advisory Board of the Children's Brain Tumor Foundation. He has published 60 peer-reviewed articles, authored 6 book chapters, and serves on the editorial board of the journal Neurosurgery. He is the principal investigator of a laboratory that is partly funded by the Pediatric Brain Tumor Foundation. His laboratory focuses on improving the outcome of children with brain tumors by studying experimental local delivery and brain tumor modeling.
FOR MORE INFORMATION:
Weill Cornell Medicine Neurological Surgery
Dr. Souweidane's Neuro-oncology Laboratory
Honors and Awards
James B. Angell Scholar Recipient, 1982, 1983
Bachelors of Science Degree with High Honors, 1983
Medical Doctorate Degree with Distinction, 1988
Alpha Omega Alpha Inductee, 1988
Children's Brain Tumor Foundation, Project Program Grant, 2000
Emily Dorfman Foundation for Children, 2001-2003
Save a Child's Heart Foundation, 2003
Resident Teaching Award, Department of Neurological Surgery (NYPH-WMC), 2004, 2005
Isabel Gloria Neidorf Research Grant, 2004-2007
Beez Foundation Research Grant, 2005-2006
Lehman Brothers Foundation Award, 2006-2009
Children's Hope Award, 2007
Pediatric Brain Tumor Foundation Research Grant, 2007-2008
Clinical & Translational Science Center Pilot Award, 2008
Nina W. Werblow Charitable Trust Award, 2009
Consumers' Research Council of America Top Surgeons Award, 2010
Beez Foundation Research Grant, 2010
The Cure Starts Now Foundation Research Grant, 2010
The Cristian Rivera Foundation Award, 2010
Dana Neuroimmnology Foundation, 2010
St. Baldrick's Foundation, 2010
Employee of the Year for Department of Neurological Surgery (NYPH-WMC), 2010, 2011
Cristian Rivera Vision of Hope Award, 2012, 2013, 2014
New York Magazine's Best Doctors, 2012-2014
Louis and Rachel Rudin Foundation, Inc., 2012-2014
Castle Connolly Best Doctors (nationwide), 2010-2015
McKenna Claire Foundation Research Grant, 2014
Cristian Rivera Vision of Hope Award, 2014
Chiari & Syringomyelia Foundation Award, 2015
New York Magazine's Best Doctors, 2016
Breakthrough Spirit Award, Children's Cancer & Blood Foundation, 2016
Cristian Rivera Foundation Vison of Hope Award, 2016
Brain Tumor Foundation Award, 2016
TSC NYC Marathon Finisher: 5:05:44, 2018
Castle Connolly Top Doctors (New York Metro Area), 2004-2019
New York SuperDoctors 2008, 2009, 2012-2019
Board Certifications
American Board of Neurological Surgery
American Board of Pediatric Neurological Surgery
Clinical Expertise
Pediatric Brain Tumors
Minimally Invasive (Endoscopic) Neurosurgery
Craniofacial Disorders
Colloid Cyst of Third Ventricle
Pediatric Neuro-Oncology
Pontine Glioma
Hydrocephalus
Pineal Tumor
Tethered Cord
Chiari Malformation
Endoscopy
Spinal Cord Tumor
Pediatric Seizures
Endoscopic Neurosurgery
Arnold-Chiari Malformation
Craniofacial Abnormalities
Moyamoya Syndrome
Minimally Invasive Surgery
Pediatric Epilepsy Surgery
Pediatric Head and Neck Tumors
Pediatric Hydrocephalus
Pediatric Solid Tumors
Pediatric Stroke
Neuroblastoma
Congenital Hydrocephalus
Hydrocephalus In Newborn
Hydrocephalus, Congenital
Intraventricular Endoscopic Neurosurgery
Brain Surgery
Pediatric Craniofacial Surgery
Craniofacial Anomaly
Education
Wayne State University School of Medicine
Appointments
Professor of Neurological Surgery in Pediatrics

Weill Cornell Medical College, Cornell University

Professor of Neurological Surgery

Weill Cornell Medical College, Cornell University

Attending Neurological Surgeon

NewYork-Presbyterian Hospital

Adjunct Clinical Professor of Neurological Surgery

Columbia University College of Physicians and Surgeons
External Relationships
Relationships and collaborations with for-profit and not-for profit organizations are of vital importance to our faculty because these exchanges of scientific information foster innovation. As experts in their fields, WCM physicians and scientists are sought after by many organizations to consult and educate. WCM and its faculty make this information available to the public, thus creating a transparent environment.
No External Relationships Reported