Marcos Fe-Bornstein, M.D.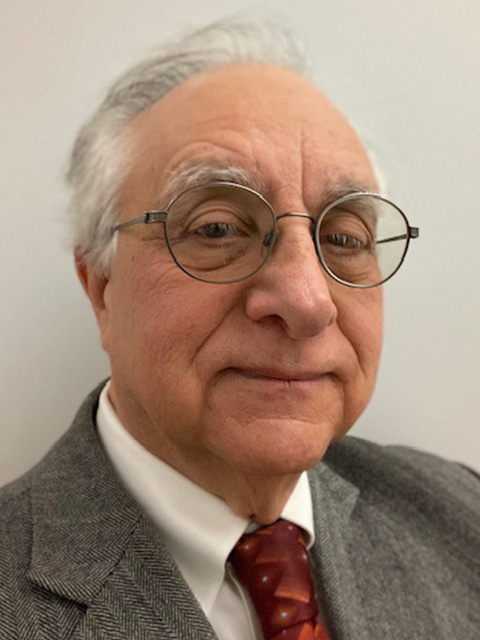 I favor a holistic approach in order to understand the biology, psychology and social issues at play. I believe each case is unique and merits individualized treatment modalities. I am taking new patients for evaluation, consultation, second opinions and ongoing treatment at my Manhattan office conveniently located on 69th St and 2nd Avenue.
Marcos Fe-Bornstein, MD has extensive experience in the treatment of Mood and Anxiety disorders, Psychosomatic Disorders, psychiatric issues in chronic pain and other medical and neurological disorders and addictions. Treatments utilized include: Pharmacotherapy, Psychotherapy and Psychoanalysis.
Dr. Marcos Fe-Bornstein has practiced General Adult Psychiatry for over 20 years. Prior to moving to New York in 2002, Dr. Fe-Bornstein was Director of the Behavioral Medicine Clinic at Tulane University in New Orleans and held clinical and administrative positions at Tulane and affiliated hospitals. Dr. Fe-Bornstein served as Chief of Inpatient Addiction Recovery services at Payne Whitney Westchester up until November 2010 and is currently in private practice in Manhattan
He is a graduate of the National University in Mexico City. He trained in Adult Psychiatry at Tulane University and Louisiana State University in New Orleans and completed fellowships in Advanced Psychiatry at LSU and Behavioral Medicine at Tulane. He is a graduate of the New Orleans Psychoanalytic Institute.
Available Hours by appointment
Insurances
Insurance Plans Accepted
The following represents most of the managed care plans accepted by this physician. If your insurance carrier does not appear here please contact the physician's office as they may have individual contracts not included on this site.

* indicates this physician is no longer accepting new patients with this insurance plan.
Aetna - Weill Cornell

[POS]

Medicare
Rockefeller University - CoreSource
Publications
Fe-Bornstein M, Watt D, Gitlin MC – Improvement in the level of psychosocial functioning in chronic pain patients with the use of risperidone, Pain Medicine 3(2):1-4; 2002
Fe-Bornstein M. – Chronic pain in the elderly: an overview. Clinical Geriatrics, 10(1):17-19, 2002
Fe-Bornstein M. – Pain, in Optimal Aging, O'Neill K, Peterson R Ed., Optimal Aging LLC, 2004.
Honors and Awards
Planetree Physician's Champion award, 2010
Dr. Marcos Fe-Bornstein has received awards for excellence in teaching at Tulane University in New Orleans and, more recently, Cabrini Medical Center in New York from 2003 to 2005.
Specialties
Pain Management
Adult Psychiatry
Psychopharmacology
General Psychiatry
Clinical Expertise
Anxiety Disorder
Addictive Disorder
Mood Disorder
Psychoanalysis
Psychopharmacology and Psychotherapy
Psychiatric Aspects of Physical Illness
Addiction
Contact Info
Weill Cornell Psychiatry Specialty Center
315 East 62nd Street
5th Flr
Appointments
Assistant Professor of Clinical Psychiatry
Weill Cornell Medical College
Assistant Attending Psychiatrist
NewYork-Presbyterian Hospital
Education
M.D., National Autonomous University of Mexico, Faculty of Medicine (Mexico), 1979