Oral and Maxillofacial Surgery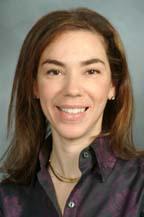 Dr Rubin is the Program Director of the General Practice Residency in Dentistry in the Division of Dentistry, Oral and Maxillofacial Surgery. The Division includes over 40 voluntary and full-time faculty representing all fields of dentistry.
Dr Rubin practices the full scope of General Dentistry with special interest in the restorative phase of implants, cosmetic dentistry and oral medicine.
Marsha Rubin DDS, FAOM, MAGD received her Doctor of Dental Surgery Degree from New York University College of Dentistry, in New York in 1989, having made Dean's List for all four years of her training. She graduated from New York University with an undergraduate degree in Biology in 1985. Dr. Rubin completed her postdoctoral training in General Practice and Oral Medicine at Beth Israel Medical Center, New York.
Before taking on the role of Residency Program Director for the General Practice section of the Department of Dentistry and Oral Surgery at Weill/Cornell Medical Center, Dr Rubin was the Chief of Dental Medicine at Parker Jewish Institute in New York, and Program Director of the dental residency programs at Monmouth Medical Center in New Jersey & St Luke's-Roosevelt Medical Center in New York.
She is a Fellow of the Academy of Oral Medicine, a Fellow and a Master of the Academy of General Dentistry, and a fellow of the American Association of Hospital Dentists. Dr. Rubin is also a Diplomate of the American Board of Special Care Dentistry. She belongs to many professional societies, including the American Dental Association, the American Society of Dentistry for Children and the American Women's Dental Association.
Her practice includes: general dentistry, implant dentistry, cosmetic dentistry, and special care dentistry.
Publications
ABSTRACTS: Thrombocytopenia in HIV patients: Report of Case
GRANTS: General Practice Residency in Dentistry Expansion Grant, Monmouth Medical Center.
CONFERENCES:
June 1998 - Case Presentation Branemark Implant Course, New York, NY
June 2000 - Prosthetic Review Branemark Implant Course, New York, NY
March 2001 - Patient Education Seminar on Dental Implants, Monmouth Medical Center
May 2001 - Patient Education Seminar on
Dental Implants, Monmouth Medical Center
July 2001 - Patient Education Seminar - Improving Your smile, Monmouth Medical Center
September 2002 - Patient Education Seminar on Denistry Comes of Age, Herrick's Senior Center, New Hyde Park, NY
October 2002 - Patient Education Seminar on Dentistry comes of Age SNAP center (New Hyde Park NY)
February 2003, December 2003 - Patient Education, Seminar on Dentistry comes of Age Rochdale Village (Jamaica NY), Parker Jewish Institute, New Hyde Park NY
April 2006 – Take your child to work - Dental Health Seminar
Honors and Awards
Omicron Kappa Upsilon Honorary Society, 1989
American Society of Dentistry for Children Award, 1989
Teacher of the Year, Monmouth Medical Center, 2002
Specialties
Surgery, Oral and Maxillofacial
Dentistry
Cosmetic Dentistry
General Dentistry
Oral and Maxillofacial Surgery
Clinical Expertise
Medically Compromised Individuals
Crowns and Bridges
Dental Implant
Oral Medicine
Contact Info
525 East 68th Street
Baker 21
Appointments
Assistant Professor of Clinical Surgery (Dental, Oral & Maxillofacial Surgery)
Weill Cornell Medical College
Assistant Attending Dentist
NewYork-Presbyterian Hospital
Education
D.D.S., New York University College of Dentistry, 1989