You are here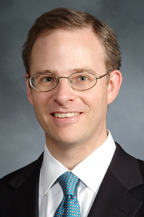 View Research
Call for appointment
212-746-5817
Personal Statement
Marc Dubin, MD PhD specializes in the evaluation of patients with major depressive disorder and bipolar disorder who have been resistant to previous treatment. He combines psychopharmacology treatment with psychotherapy. When appropriate, he also uses brain stimulation treatments, including Transcranial Magnetic Stimulation (TMS) and Electroconvulsive Therapy (ECT).
View Biography
Specialties/Expertise
Board Certifications
Addiction Medicine
Psychiatry
Expertise
Depression
Bipolar Disorder
Transcranial Magnetic Stimulation (TMS)
Electroconvulsive Therapy
Insurance Plans Accepted
The following represents most of the managed care plans accepted by this physician. If your insurance carrier does not appear here please contact the physician's office as they may have individual contracts not included on this site.

* indicates this physician is no longer accepting new patients with this insurance plan.
Aetna - Weill Cornell

[POS]

Empire Blue Cross/Blue Shield

[NYPH Employees Only]

Medicare
Rockefeller University - CoreSource
Education/Training
B.S., University of Chicago, 1993
M.D., University of Rochester School of Medicine and Dentistry, 2004
Ph.D., University of Rochester School of Medicine and Dentistry, 2002
Honors and Awards
2012-2014 Weill Cornell Medical College Clinical and Translational Science Center Pilot Award: "The Effect of Neurostimulation Treatments on the Default Mode Network in Major Depression"
2011-2013 Brain & Behavior Research Foundation NARSAD Young Investigator Grant: "Anatomical Biomarkers of Risk for Familial Major Depression"
2012 First Prize Abstract Award - International Society for ECT and Neurostimulation (Co-Authored with Conor Liston, MD PhD)
Biography
Titles
Assistant Attending Psychiatrist
NewYork-Presbyterian Hospital
Assistant Professor of Neuroscience
Weill Cornell Medical College
Assistant Professor of Clinical Psychiatry
Weill Cornell Medical College, Cornell University
Biography
Dr. Marc Dubin is an Assistant Professor in Clinical Psychiatry at Weill Cornell Medicine and an Assistant Attending Psychiatrist at New York Presbyterian Hospital. He works in the TMS program as well as on the inpatient unit and sees patients in his facutly practice. He teaches both medical students and residents in psychiatry. In addition, he conducts research to gain greater insight into the mechanisms of brain stimulation as well as to optimize its delivery.

Dr. Dubin graduated from the College of the University of Chicago, earned a Ph.D. in Neurobiology and an M.D. from The University of Rochester School of Medicine. After completing his residency in Psychiatry at Weill Cornell Medical College, he was a Fellow at Columbia, were he studied families at high risk for Depression with Dr. Bradley Peterson and Dr. Myrna Weissman. He has published in the fields of Cognitive Neuroscience, Neurophysiology, and Neuroimaging of Depression.


Diplomate, American Board of Psychiatry and Neurology
Diplomate, American Board of Addiction Medicine
To Schedule an appointment:
Call (212) 746-5817