Lilian L. Cohen, M.D., MPH
Clinical Genetics and Genomics (MD)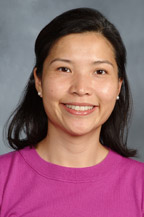 Clinical Genetics and Genomics (MD)
Lilian L. Cohen, M.D., MPH
Provider of world-class care at NewYork-Presbyterian
Treats Children
Locations and Appointments
Insurances Accepted
Please contact the doctor's office to verify that your insurance is accepted.
Blue Access
Blue Connection
EPO
HMO
Mediblue (Senior)
PPO
Freedom
Liberty
Metro/Core/Charter
About Lilian L. Cohen, M.D., MPH
Personal Statement
Medical genetic evaluations and personalized genetic testing are powerful tools as gene discovery and medical technologies continue to advance at an rapid pace. My goal is to offer my patients the best care, help families and physicians access the most state of the art testing, as well as provide guidance for treatment and preventative health using a multidisciplinary approach. Our geneticists and counselors provide expertise and support for individuals concerned about genetic screening/testing, prenatal counseling, or risk assessments due to family history or ethnic ancestry.
I have the privilege to provide comprehensive clinical genetic evaluations and lifelong care for children and adults at risk for genetic disorders. With my pediatrics background, I help families and referring physicians assess if differences that are noted prenatally, at birth, or during childhood may affect growth and development, as well as identify the causes which could lead to later problems with health, learning, and/or social interaction. All too often, patients are treated by multiple specialists without a clear explanation about the cause of their issues. As a parent, I want to help find answers for those undergoing a stressful diagnostic odyssey and obtain coordinated quality care to meet your child or family's unique needs.
Biographical Info
Lilian L. Cohen, M.D., M.P.H. is an Assistant Professor in Pediatrics at Weill Cornell Medicine and Assistant Attending Pediatrician in the Department of Pediatrics at NewYork-Presbyterian Phyllis and David Komansky Center for Children's Health/Weill Cornell Medical Center. She is board-certified in pediatrics and clinical genetics.
Dr. Cohen completed her undergraduate studies at Columbia College in New York. Dr. Cohen then attended medical training at the University of North Carolina in Chapel Hill, where she earned her Medical Degree (M.D.) and a Master's in Public Health (M.P.H.). She completed residency in Pediatrics at NewYork-Presbyterian Hospital/Weill Cornell Medical Center and continued further training in Medical Genetics at Albert Einstein College of Medicine and The Children's Hospital at Montefiore.
Dr. Cohen cares for families who have or may have genetic concerns, prior to or during a pregnancy as well as after birth. Her clinical interests range from reproductive medicine to a wide range of genetic conditions requiring coordination of care at various ages such as cardiogenetic or neurodevelopmental disorders. As Co-Director of the Weill Cornell Klinefelter Syndrome Care Center (https://urology.weillcornell.org/klinefelter-syndrome), Dr. Cohen works with a multidisciplinary team of specialists caring for children and young adults with X and Y chromosome variations. She also sees children with clefts and craniofacial disorders as part of the Weill Cornell Craniofacial Clinic (http://weillcornellbrainandspine.org/craniofacial).
Her research focuses on improving medicine utilizing genetic testing and genomic approaches. She is interested in how diagnosing conditions using molecular technology can help improve decision-making and early treatment for families. Dr. Cohen is currently active in ongoing studies with newborn screening and genome sequencing through research collaborations at several academic centers and the New York State Department of Health. She continues to work with several family advocacy and international support groups involving research and treatment for rare diseases.
In addition to clinical work, Dr. Cohen is actively involved in the teaching of medical students, residents and fellows from different departments as well as graduate students in genetic counseling. She is the program director for the medical genetics residency program at Memorial Sloan Kettering Cancer Center and New York Presbyterian Hospital. Outside of work, Dr. Cohen enjoys spending time and traveling with her husband and four children.
Honors and Awards
2023 New York Top Doctors
2022 New York Top Doctors
2021 New York Super Doctors
2020 New York Super Doctors
2019 New York Super Doctors
2018 New York Super Doctors
2005, 2016, 2017 New York Super Doctors - Rising Star
Board Certifications
American Board of Medical Genetics (Clinical Genetics)
American Board of Pediatrics
Clinical Expertise
Genetic Testing
Genetic Syndrome
Reproductive Genetics
Infertility
Clinical Molecular Genetics
Chromosomal Abnormality
Screening For Genetic Disease Carrier Status
Klinefelter Syndrome
Congenital Anomaly
Cleft Lip and Palate
Craniofacial Disorders
Cardiac Abnormality
Developmental Delay In Child
Autism
Velo-Cardio-Facial Syndrome With 22Q11.2 Deletion
Marfan Syndrome
Growth and Development
Languages
English
Chinese (Mandarin)
Spanish
Education
University of North Carolina

University of North Carolina School of Medicine

Columbia College-Columbia University
Appointments
Assistant Attending Pediatrician

NewYork-Presbyterian Hospital

Assistant Professor of Clinical Pediatrics

Weill Cornell Medical College, Cornell University
External Relationships
Relationships and collaborations with for-profit and not-for profit organizations are of vital importance to our faculty because these exchanges of scientific information foster innovation. As experts in their fields, WCM physicians and scientists are sought after by many organizations to consult and educate. WCM and its faculty make this information available to the public, thus creating a transparent environment.
No External Relationships Reported