Lisa Newman, MD, MPH, FACS, FASCO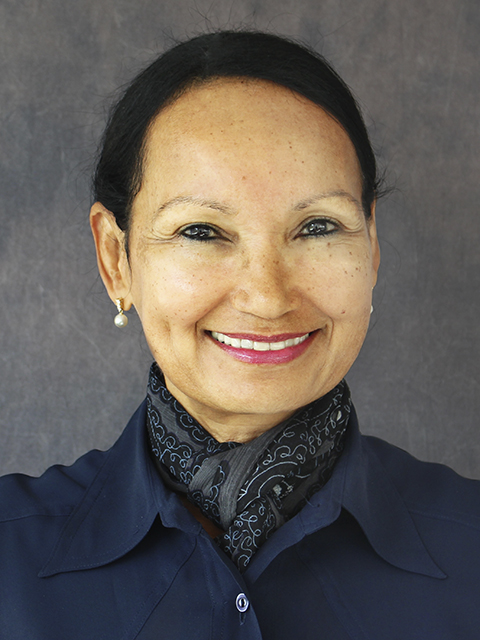 Lisa Newman, MD, MPH, FACS, FASCO
Provider of world-class care at NewYork-Presbyterian
Insurances Accepted
Please contact the doctor's office to verify that your insurance is accepted.
Blue Access
Blue Connection
EPO
HMO
Mediblue (Senior)
PPO
Freedom
Liberty
Medicare Advantage
Metro/Core/Charter
About Lisa Newman, MD, MPH, FACS, FASCO
Personal Statement
♦ Virtual Visit: Delivering the same level of world-class care, with exceptional convenience.
I am a surgical breast oncologist and am dedicated to helping patients fight breast cancer. This effort requires a team approach involving the expertise of multiple cancer specialists as well as the perspectives of the individual patient and her/his support network. We have made exciting advances in breast cancer management resulting in successful outcomes for the majority of our patients, but ongoing progress is necessary. Working together, we can provide more options to our patients and improve access to highest-quality, personalized care throughout metropolitan New York.
Biographical Info
Dr. Lisa Newman is a surgical oncologist and with a clinical and research practice dedicated to breast cancer management. In August 2018 she was appointed Chief of the Section of Breast Surgery at NewYork-Presbyterian/Weill Cornell Medical Center and Weill Cornell Medicine. In addition, at the NewYork-Presbyterian David H. Koch Center, Dr. Newman leads the multidisciplinary breast oncology programs which provides the finest, most compassionate care to women and men affected by breast cancer.
In this role, Dr. Newman leads a team of breast surgeons that uses state-of-the-art screening and imaging technologies, innovative surgical and reconstruction techniques, and radiation therapies to provide patients with comprehensive breast cancer care. As Chief of the Breast Surgical Oncology Program, she also extends this multidisciplinary approach—to NewYork-Presbyterian Lower Manhattan Hospital, NewYork-Presbyterian Brooklyn Methodist Hospital and NewYork-Presbyterian Queens.
Previously, she worked at the Henry Ford Health System, where she served as director of the breast program covering multiple hospitals throughout Michigan since 2015. She is also the Founding Medical Director for the International Center for the Study of Breast Cancer Subtypes, which became headquartered at Weill Cornell Medicine with Dr. Newman's recruitment. Dr. Newman was Professor of Surgery and Director of the Breast Care Center for the University of Michigan in Ann Arbor, Michigan, where she also served as Program Director for the Breast Fellowship from 2002 to 2015. Dr. Newman holds a Masters Degree in Public Health from Harvard University, and she also obtained her undergraduate education at Harvard University with a major in chemistry. She attended medical school and completed her general surgery residency training at the State University of New York Downstate Medical Center in Brooklyn. Dr. Newman was recruited to remain at Downstate following completion of her postgraduate training, and served as an Assistant Professor of Surgery with this program for several years. She pursued fellowship training in surgical oncology at the M.D. Anderson Cancer Center 1997-99, followed by joining the faculty as an Assistant Professor; she continues to hold an Adjunct Professorship with M.D. Anderson. After leaving the University of Michigan she was appointed Adjunct Professor in the UM Department of Obstetrics and Gynecology. She also served previously as Associate Director for the Walt Breast Center at Wayne State University/Karmanos Cancer Institute for two years.
Dr. Newman's primary research has focused on ethnicity-related variation in breast cancer risk and outcome, the evaluation and management of high-risk patients; broadened applications for neoadjuvant chemotherapy, and special surgical techniques such as the skin-sparing mastectomy and lymphatic mapping/sentinel lymph node biopsy. Her extensive research related to disparities in breast cancer risk and outcome has been published in numerous peer-reviewed medical journals and was featured in CNN's documentary "Black in America 2". She has also been the featured breast cancer medical expert for NBC's "Today Show" twice (2014 and 2017) as well on CBS Nightly News (2015). She maintains a very active community service record, and currently serves as Chief National Medical Advisor for the Sisters Network, Inc., a national African American breast cancer survivors support organization.
She oversees an international breast cancer research and training program involving a network of physicians and facilities in Ghana, Ethiopia, Nigeria, Uganda, Haiti, Barbados, and Canada. This program has focused in the study of triple negative breast cancer in women with African ancestry. Her work has been acknowledged via several awards, such as "Top Blacks in Health Care 2018"; Phenomenal African American Women of 2018"; "Esteemed Women of Michigan 2018"; Crain's "Health Care Hero" in 2017; 2012 Triple Negative Breast Cancer Foundation Hero Award; and the 2010 National Medical Association Woman in Medicine Award. She was named "Michiganders of the Year" in 2011; and an "Oprah's Angels" for breast cancer work by Oprah magazine in 2012. She has received the University of Michigan 2012 Community Service Award; the 2013 Sarah Goddard Power Award for Advancement of Women in Academic Medicine; and the 2015 Harold Johnson Diversity Award. She has been named one of Detroit's "Top Docs" and "Top Doctors of America" for several years. Dr. Newman has also been awarded the coveted title of Komen Scholar, and was appointed to the Komen Scientific Advisory Board.
Dr. Newman has been appointed to multiple national and regional leadership positions, including the CDC's Advisory Committee on Breast Cancer in Young Women (including chaired for its work-group on breast health messages for the general population); the NIH's Clinical Trials Advisory Committee; the Advisory Council to the National Institute of Minority Health and Disparities; chairperson for the Breast Committee of the Michigan Cancer Consortium (MCC); serves on the Board of Directors for the American Association for Cancer Research; and member of the National Academy of Medicine. She has held leadership positions in the most prominent of oncologic academic and advocacy organizations: Society of Surgical Oncology (Executive Council; Disparities Committee chairperson); American Society of Clinical Oncology (Health Disparities Advisory Group chair; Health Services Committee chair); American Cancer Society (National Assembly; Board of Directors for the Great Lakes Division); American College of Surgeons Oncology Group (Executive Council; Special Populations Committee chair). Dr. Newman's editorial board service includes: Annals of Surgical Oncology (Breast Section Editor); Cancer (Disparities Section Editor); Journal of Clinical Oncology (Breast Section editorial board member) and she is currently of the editorial board for JAMA Surgery.
Honors and Awards
New York SuperDoctor: an Honor given to 5% of all New York physicians
Board Certifications
American Board of Surgery
American Board of Surgery (Surgical Critical Care)
Clinical Expertise
Nipple Sparing Mastectomy
Skin Sparing Mastectomy
Sentinel Lymph Node Biopsy
Mapping, Lymph Node, Sentinel, Intraoperative
History of Breast Conservation Therapy
Education
Harvard School of Public Health

State University of New York Health Science Center at Brooklyn
Appointments
NewYork-Presbyterian Hospital

Weill Cornell Medical College, Cornell University
External Relationships
Relationships and collaborations with for-profit and not-for profit organizations are of vital importance to our faculty because these exchanges of scientific information foster innovation. As experts in their fields, WCM physicians and scientists are sought after by many organizations to consult and educate. WCM and its faculty make this information available to the public, thus creating a transparent environment.
No External Relationships Reported